The UK Government's website was brought down after a "broad and severe" worldwide outage caused by a software bug, the company providing the service has said.
On Tuesday, major media and retail websites across the world displayed errors when users tried to visit them.
Fastly, one of the world's major content delivery networks (CDNs), identified a major outage across its worldwide network with 85% going down.
The Guardian, The Independent and Financial Times were affected, as were Amazon, Paypal, Reddit, Twitch, and Etsy when global disruption started at 10.47am.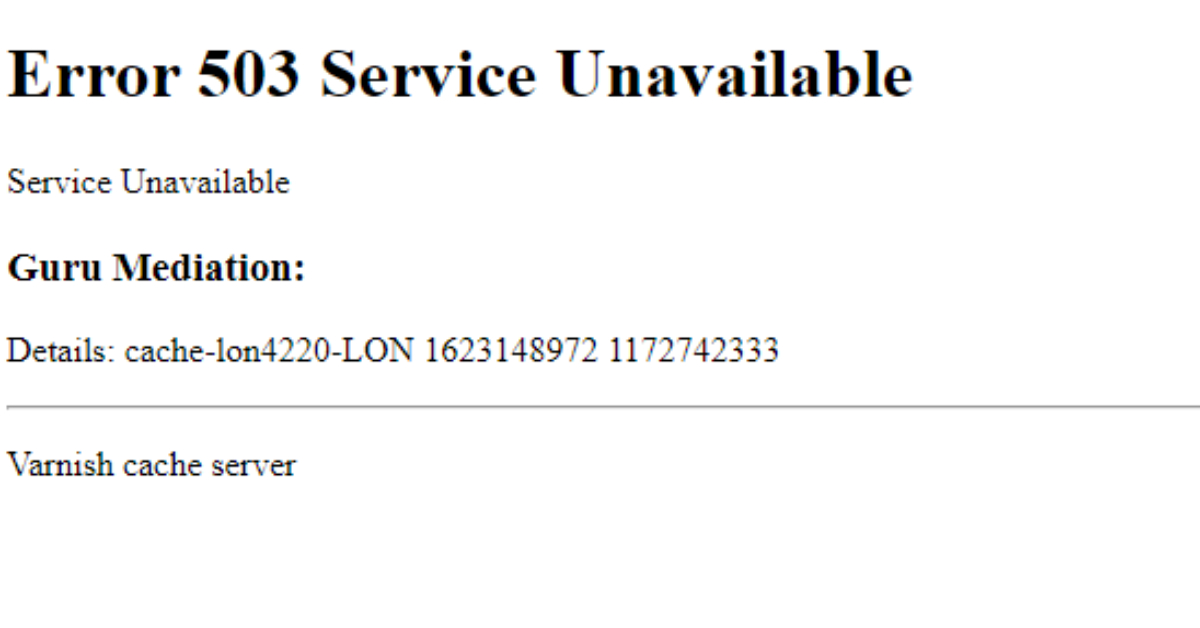 Ten minutes later the company announced it was "currently investigating potential impact to performance with our CDN services".
Affected news organisations found alternative means to report what was happening. The Independent and The Guardian took to Twitter while American tech website The Verge published used Google Doc.
Nick Rockwell, Fastly's senior vice president of engineering and infrastructure, apologised for the disruption.
He said: "This outage was broad and severe, and we're truly sorry for the impact to our customers and everyone who relies on them.
"Even though there were specific conditions that triggered this outage, we should have anticipated it."
On Tuesday morning, a spokesman for the Prime Minister said it "appears to be, initially at least" the result of a hostile act. However, Fastly said it was down to a " valid customer configuration change".
Mr Rockwell said that a software deployment on May 12 introduced a bug that could be triggered by a specific customer configuration "under specific circumstances".
On the morning of June 8, a customer selected this configuration and set off the disruption causing 85% of Fastly's network to go down.
Amid concern that the outage was the result of a hostile act, Fastly engineers worked to identify the customer settings responsible and recover services.
The official GOV.UK Twitter account posted: "We are aware of the issues with GOV.UK which means that users may not be able to access the site. This is a wider issue affecting a number of other non-government sites. We are investigating this as a matter of urgency."
By 12pm, the company said, most websites had returned to normal and that a "complete post mortem of the processes and practices… followed during this incident" would be carried out.
Mr Rockwell said: "Once the immediate effects were mitigated, we turned our attention to fixing the bug and communicating with our customers. We created a permanent fix for the bug and began deploying it at [6.25pm].
"We provide mission critical services, and we treat any action that can cause service issues with the utmost sensitivity and priority. We apologize to our customers and those who rely on them for the outage and sincerely thank the community for its support."
STV News is now on WhatsApp
Get all the latest news from around the country
Follow STV News
Follow STV News on WhatsApp
Scan the QR code on your mobile device for all the latest news from around the country