Plans to protect businesses from rising energy costs by near-halving monthly bills have been branded a "drop in the ocean" by one Scottish firm.
Kilmarnock-based Brownings bakers said any cuts to monthly outgoings had to come across the board and take in the rising costs of ingredients as well as gas and electricity utility bills.
It comes after the UK Government published plans for its Energy Bill Relief Scheme – designed to fix gas and electricity prices for all firms for six months from October 1.
Businesses will qualify if they agreed fixed contracts with energy firms on variable and flexible tariffs on or after April 1.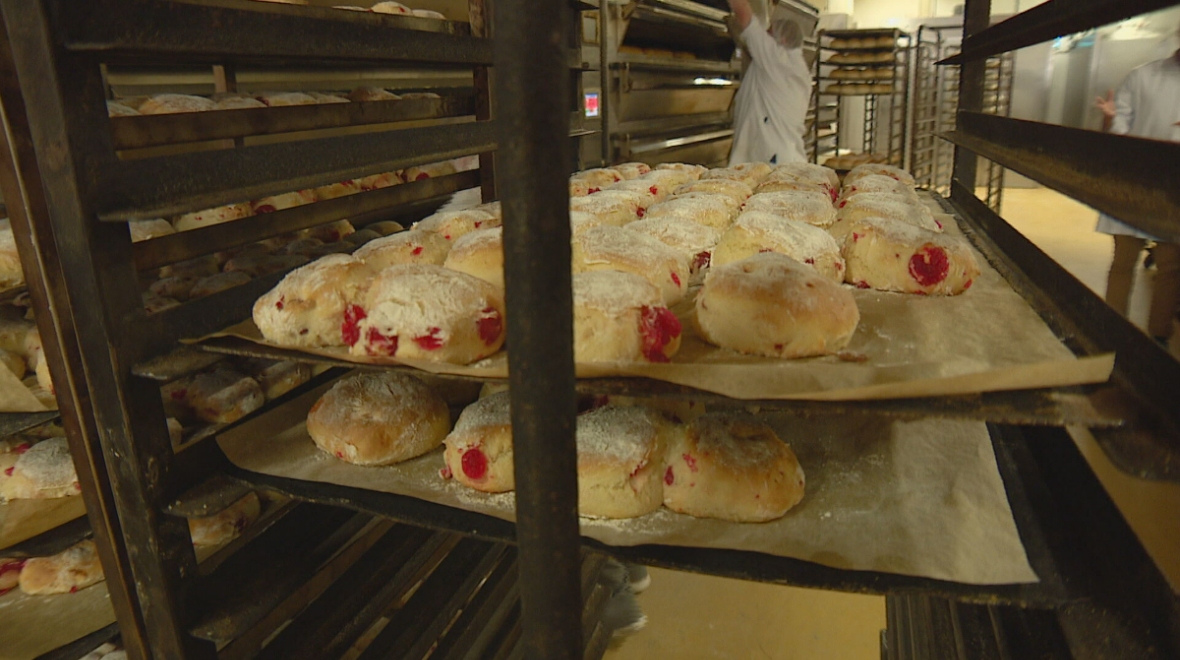 The scheme will also offer help to hospitals, schools and charities, but some have criticised the scheme as a "short-term fix to a long term problem".
Baker John Gall said his business had experienced an exponential increase in costs for every facet of running the firm over the past year.
He said any support had to go further if it was going to have a serious impact on reducing costs.
"From last September to this September there has been £2m of extra cost put into the business and that's everything from the electrics to the gas to your utilities," he told STV News.
"So this announced today, it is a saving, but it is a drop in the ocean, it needs to be reflected in all our other products that we are buying in. Like your eggs and your milk and everything like that, your meat product.
"So hopefully that can all start to come down and we can get back to a bit of normality again, whatever that may be."
Under the scheme, wholesale costs will be slashed to £75 per megawatt hour (MWh) for gas and £211 per MWh for electricity – amounting to around half the expected wholesale price on the open market.
It is equivalent to the cap on household energy bills that will be set this October and run for two years.
Chancellor Kwasi Kwarteng said: "We have stepped in to stop businesses collapsing, protect jobs and limit inflation.
"And with our plans to boost home-grown energy supply, we will bring security to the sector, growth to the economy and secure a better deal for consumers."
Prime Minister Liz Truss said the government had set out the scheme because she "understood the huge pressure" businesses were facing.
She said: "As we are doing for consumers, our new scheme will keep their energy bills down from October, providing certainty and peace of mind.
"At the same time, we are boosting Britain's homegrown energy supply so we fix the root cause of the issues we are facing and ensure greater energy security for us all."
But others have argued the scheme is simply delaying further issues until after the six-month period.
Deputy first minister John Swinney said the introduction of a business energy cap was welcome, but "inadequate" if only for a temporary period.
He added: "The UK Government also needs to match the more generous levels of support provided by EU countries such as Germany.
"The powers and resources needed to tackle the cost of living emergency on the scale required – access to borrowing, welfare, VAT on fuel, taxation of windfall profits, regulation of the energy market – lie with the UK Government and we have continually urged it to use all the powers at its disposal.
"We will continue to do everything within our resources and powers to help those most affected."