The UK Government has said it does not accept allegations by a Scottish prisoner in India that he was tortured by authorities after being detained on terror charges.
The Foreign Office is accused of passing over intelligence to the Indian government which led to the arrest of Jagtar Singh Johal in 2017.
The government department has now asked for these allegations to be examined in a secret court.
Jagtar, from Dumbarton, faces nine charges including conspiracy to murder, an offence which carries the death sentence in India.
The Sikh rights activist is yet to stand trial with court hearings being scheduled nearly 300 times.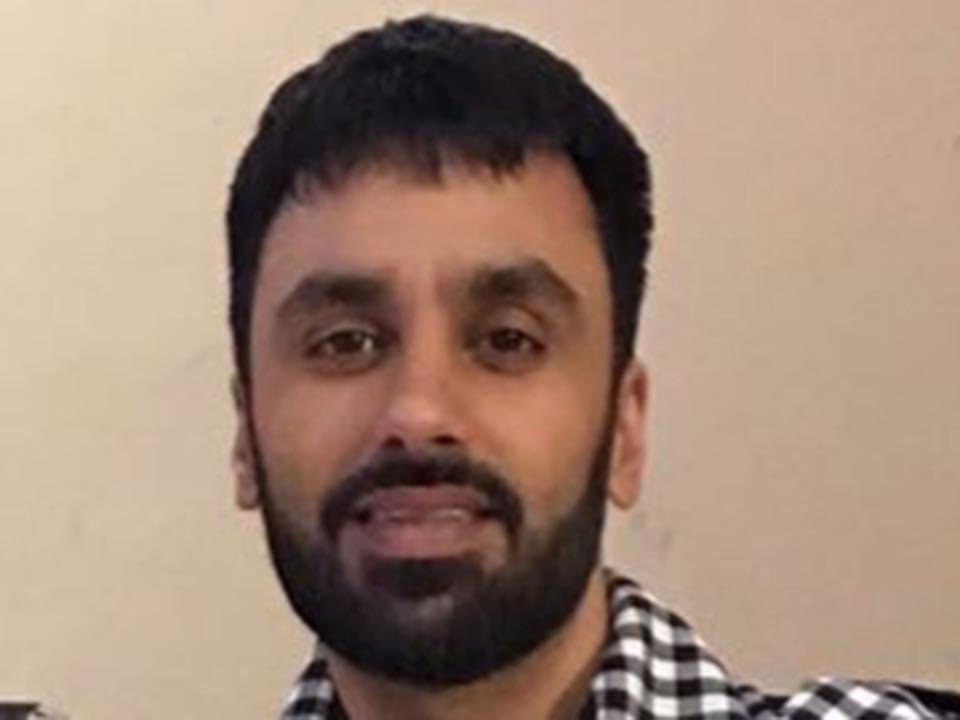 Jagtar is accused of funding the purchase of weapons used to assassinate several right-wing Hindu religious and political leaders in the region of Punjab. Jagtar strongly denies these claims.
The 36-year-old alleges that UK intelligence services "tipped off" authorities in India despite the risk that he could be tortured.
The UK Government rejected these allegations.
In papers lodged at the High Court of Justice in response to Jagtar's claim, the UK Government said the claims were "not admitted".
Government lawyers wrote: "For the avoidance of doubt, the allegations of torture and/or inhuman or degrading treatment by the Punjab police … are not admitted."
The lawyers also deny that the UK Government "caused, contributed to [or] legal responsibility for any personal injuries, loss or damage suffered by" Jagtar.
The papers reference visits by consular staff from the British High Commission shortly after the activist's detention, saying that he appeared "fine" with "no visible injuries".
They add: "When asked about mistreatment [Jagtar] said he wanted to discuss this at the next visit."
Jagtar's brother Gurpreet said he was "extremely disappointed" by the response from the UK Government.
He said: "For years, ministers and consular staff have been telling me they take Jagtar's torture claims seriously and that there should be an independent investigation.
"So for the lawyers to question that, now that it's come out that Britain's intelligence services might have played a role in his abduction, is very hurtful.
"It's at times like these that I wonder if they care about my brother at all."
In an email to Gurpreet in 2017, one consular official who had visited Jagtar, said: "I just want to reassure you that this does not mean we take at face value that he told us he was well.
"We are conscious that your brother is speaking in front of an Indian official and therefore is considering carefully what he says to us.
"We know that there is more to be said at the right opportunity."
The official added: "At the end of my visit the official left the room to get the guard in.
"At this point Mr Johal whispered to me 'we need to talk about mistreatment, but not now, at a later stage'."
Before his arrest, Jagtar had been a blogger who wrote about the historical human rights abuses against Sikhs in Punjab.
In November 2017, the Scot was arrested in the city of Jalandhar in India shortly after his wedding.
Over the following days, Jagtar says he was beaten and tortured by Indian authorities, including electric shocks to his genitals.
He alleges that he was then forced to sign a confession document. These claims are denied by the authorities in India.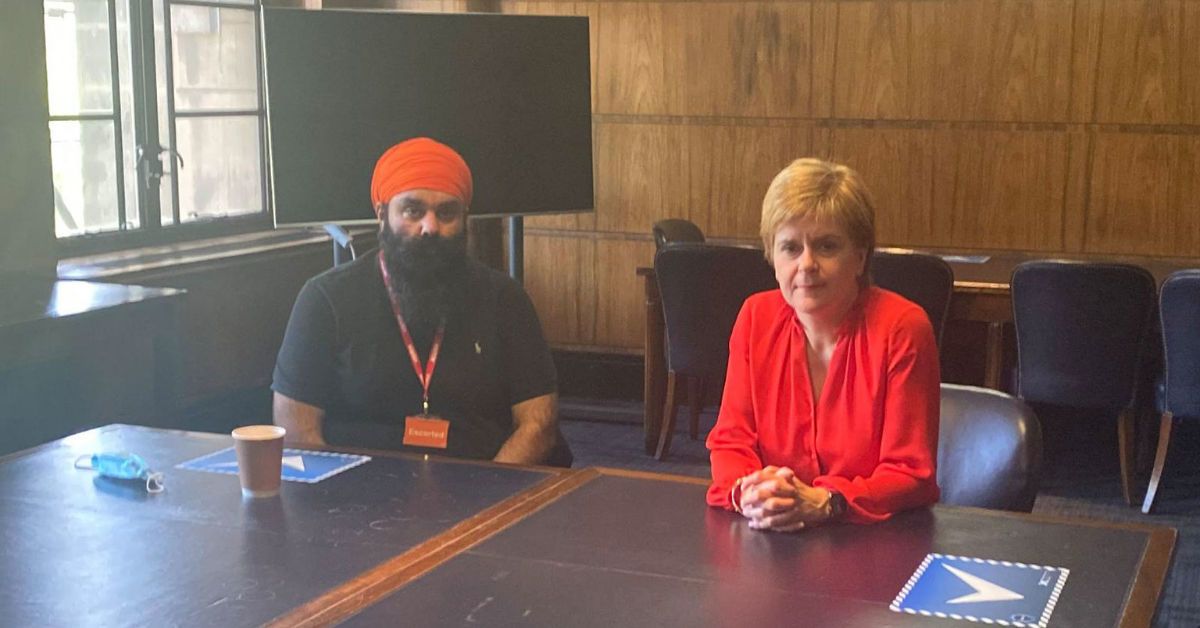 When he was prime minister, Boris Johnson wrote to Labour leader Keir Starmer to say Jagtar had been subject to arbitrary detention.
The UN Working Group on Arbitrary Detention agreed, saying Jagtar's arrest "lacks legal basis".
But the Foreign Office has now rejected these claims.
Former Tory minister David Davis said Jagtar's case raised "troubling questions" about the role played by the UK's intelligence services "in the abduction and torture of a British citizen overseas".
He said: "It is telling that the government is willing to say nothing at all about what happened to Jagtar but has sought immediately to move the case into a secret court.
"I am also disheartened to see the government casting doubt on Jagtar Singh Johal's very credible claims of torture and mistreatment, when the [Foreign, Commonwealth and Development Office] has raised these so many times with the Indian authorities.
"The government's priority should be getting him home, not seeking to evade responsibility for his detention."
Reprieve's director of policy and advocacy Dan Dolan said: "If the government had spent half as much energy seeking Jagtar's release as it has contesting this legal claim, he would be home with his family in Dumbarton by now.
"Instead of doing what it takes to bring an unjustly imprisoned British citizen home, they are fighting to keep his case out of the public eye, scared of what it may reveal about the part played by UK intelligence services in his abduction and torture."
The Foreign Office has been approached for comment.