Two-thirds of parents in Scotland are leaving their jobs or reducing their hours because of the cost and availability of childcare.
The charity Pregnant Then Screwed also found in their research that 43% of Scottish parents cannot afford to have any more children due to childcare costs.
The impact is hitting parents from the get-go.
Lianne Campbell is a single mum to three-year-old Kai.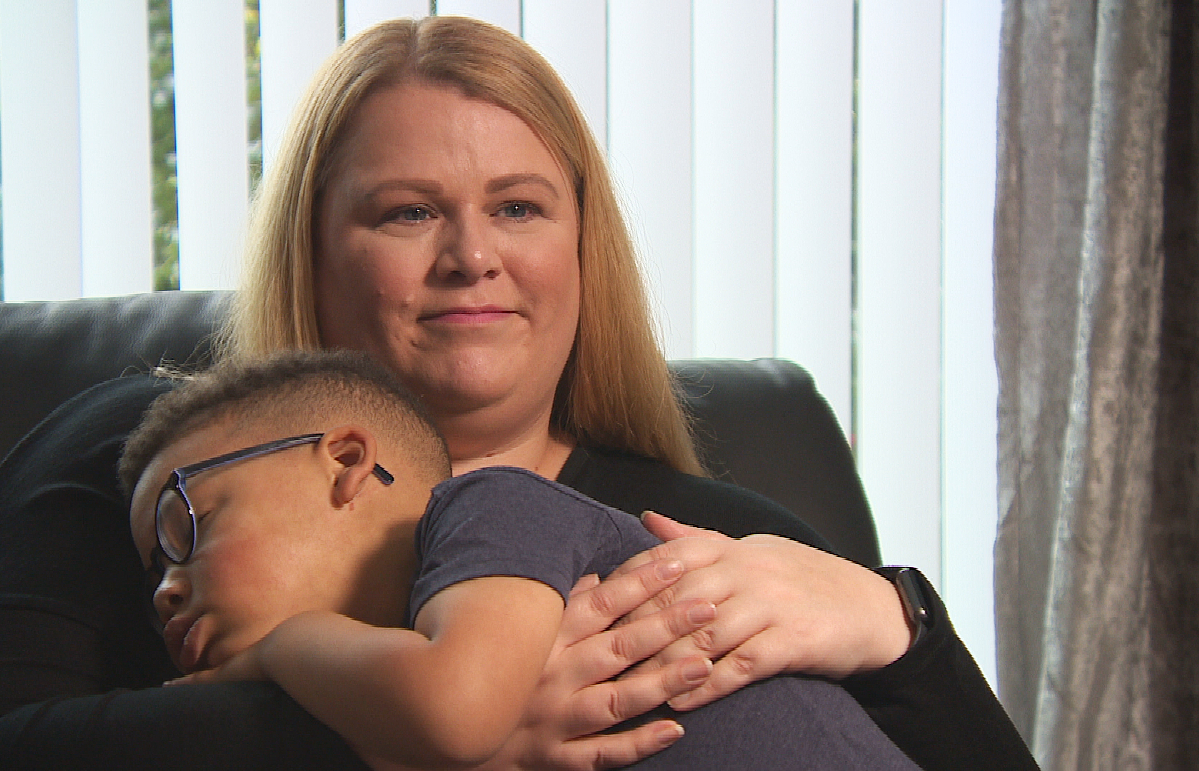 When she fell pregnant in 2019, she applied for flexible working hours. Her request was denied and she was forced to give up her management position at a call centre.
She told Scotland Tonight: "I was offered a role a few steps down with about a 12 grand pay decrease. I didn't have any choice but to take it.
"I needed a job, I needed to pay my mortgage and my bills. And of course pay for childcare for Kai to allow me to go back to work."
Having held her role for five years, Lianne didn't want to leave her career behind when she had children, but felt she had no choice.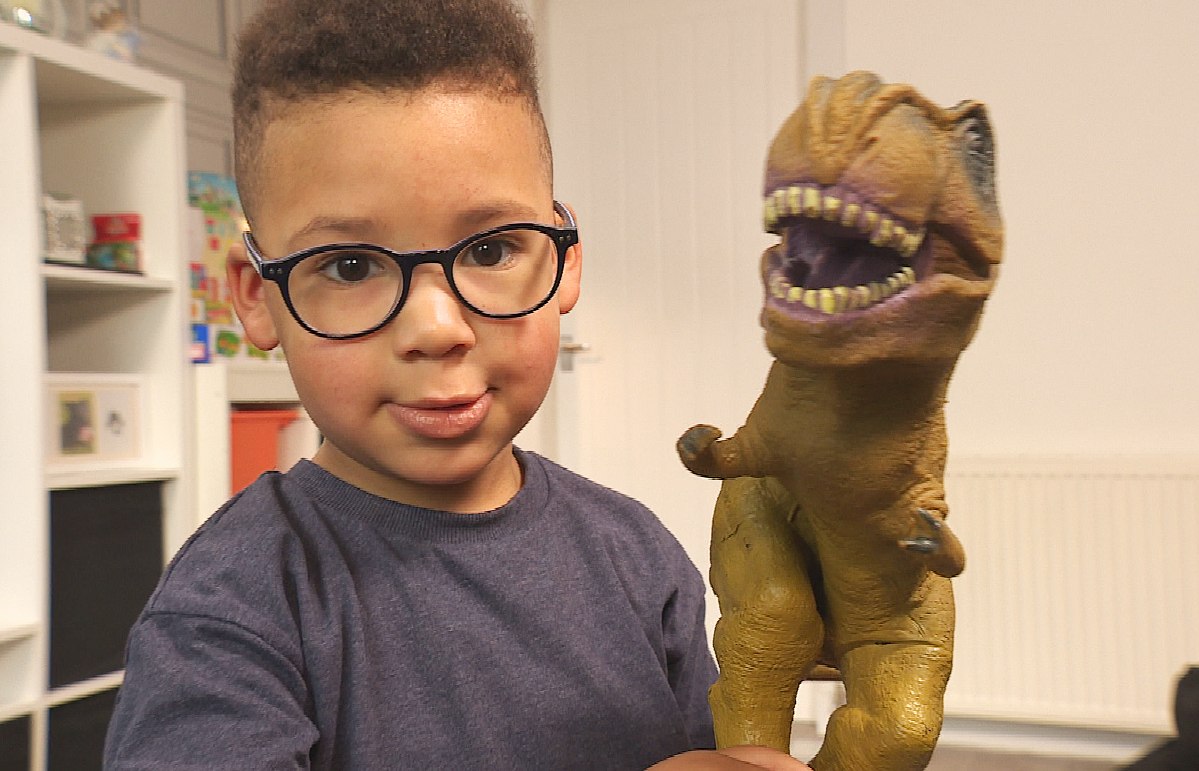 She now works term-time hours in the office of the local primary school.
"A lot of people probably think I'm really lucky, but the reality is I earn less than half of what I did before I was pregnant," she said.
The average cost of full-time nursery care for an under three in Scotland is around £1,000 per month.
This is almost half of the average monthly Scottish wage (42%) and more than most people pay for their rent or mortgage.
Lianne now has to rely on universal credit to afford her childcare fees.
"Kai's nursery bill was nearly £700 a month when I first went back to work. That was for two full days and one half day. You just don't budget for these things."
"If it wasn't for my sister telling me about Universal Credit, I don't know what I would have done. I had to negotiate getting enough pay to get by but little enough to get Universal Credit so I could afford childcare."
Since August 2021, all three and four year olds in Scotland are entitled to 1,140 hours of free childcare a year. The funding can be used in many private nurseries, all council facilities as well as at some childminders.
Last month, the First Minister announced plans to accelerate care expansion for two year olds but there's been no indication of when exactly this will come into force.
Sharon Fairley owns Little Flyers, founded over 20 years ago, with seven settings across Edinburgh and West Lothian.
She says there positive ambitions being put forward but those who work in nurseries aren't being included in discussions.
"Unfortunately, unintentionally, the policy is flawed and the distribution of the funding goes to the councils first.
"The funding is being retained by the local authorities. We need to ensure that we have the correct funding to be able to deliver it."
Many private childcare providers say the money they receive currently per child is not enough to meet costs and is less than what council-run facilities get.
Sharon said: "When you open a nursery, you underestimate the hidden costs. Businesses have additional VAT, even water that runs down the drainpipe we are charged for.
"Your salaries are your biggest cost and quite rightly. We want to pay them well but we can't pay them as well as we want to as well as reinvest in the business."
One of the Scottish Government's objectives is to see childcare workers' pay rise to £12 an hour, leading to a salary increase from April of up to £2,000 a year for full-time workers.
But is it enough?
Sharon said: "We welcome any increase but the real living wage is going to increase anyway. So it's not really going to solve our issues."
The number of Scottish nursery teachers has almost halved over the past decade. There were 1,386 nursery teachers in 2012 but this dropped to 734 in 2022.
This means nurseries are closing at a rapid rate, with almost one in ten parents surveyed by Pregnant then Screwed experiencing the closure of a childcare setting that they were using, compared to 6.8% in England.
Scotland Tonight have found 15 nurseries across Scotland have closed their doors over the past year due to the financial pressure of underfunding and a lack of staff.
There is now a severe lack of availability for nursery places – 34% of those asked said their provider has a waiting list of more than ten months.
Chris Behr has felt that struggle.
He has two daughters and the only nursery he could find for his one-year-old is an hour away by bus.
"Right now we have a nursery place for three out of the four days we need. We're covering the other day with unpaid leave, holidays and crossing our fingers a lot of the time.
"Come the start of next year, I don't know what we are going to do. Whether one of us has to cut back our hours which I don't think we can afford to do, or one of us might have to give up our job completely."
Two-thirds of parents currently don't have the childcare that they need, according to research from Pregnant then Screwed.
Chris was desperate and almost sent his daughter, Freya, to a nearby nursery which had failed its care inspectorate report because it had a space.
"I was desperate. You have to ask yourself, do I put my child somewhere that is not safe because it means we are covered? Do we roll the dice? I felt really awful even considering that. But, what do you do?"
Budget pressures and risks around workforce, as well as the sustainability of funded childcare providers, are limiting the flexibility and choice for families.
Paying for childcare, and finding it, is becoming harder and harder for parents across Scotland.
And there are concerns that the current cost of living crisis is at risk of pushing more families closer to the breadline.
A Scottish Government spokesperson said: "High quality early learning and childcare, that is flexible, accessible and affordable is critical to giving children the best possible start in life – which is why the Scottish Government is investing around £1bn in the sector in 2023-24 alone.
"Scotland's current funded childcare offering is the most generous of anywhere in the UK, with families who would have previously purchased childcare saving around £5,000 per eligible child per year.
"Our Programme for Government sets out plans to work with local government and partners to significantly expand our childcare programme as part of our national mission to tackle child poverty. We are committed to expanding access to funded childcare for 13,000 more children and families.
"Independent research published in December last year found that 88% of parents and carers who had a 3-5 year-old child in funded ELC were satisfied that they could access the support in a way that meets their family's needs.
"The Scottish Government consulted with childcare providers, local government and unions as part of a consultation on different funding models to support the delivery of funded early learning and childcare prior to the expansion to 1,140 hours. The current funding system was identified as the preferred option."
Watch the full report on STV's Scotland Tonight, Thursday at 8.30pm.
STV News is now on WhatsApp
Get all the latest news from around the country
Follow STV News
Follow STV News on WhatsApp
Scan the QR code on your mobile device for all the latest news from around the country