Two Scottish entries are among the contenders to be named as the UK's Tree of the Year.
A bowing rowan and an ancient chestnut are in the running alongside 12 others from across the UK.
It is the eighth year of the Woodland Trust's Tree of the Year competition.
The contest aims to highlight the importance of rare ancient and veteran trees and their role in fighting climate change and biodiversity loss.
Of the two contenders from Scotland, the rowan grows in the grounds of the ruins of Mavisbank House in Midlothian.
It is described as having a substantial girth and shows extensive decay so has been classified as ancient.
However, its shape is said to make it unique, with its main stem bent over into an arch with new vertical growth emerging from the top of the arch.
The other Scottish entrant, the chestnut, stands on top of a mound within the grounds of Langley Park House in Angus.
Its centuries-old trunk is hollow at the top and is surrounded by large branches like a fallen crown.
The tree's limbs reach outwards, gently hanging above the carpet of snowdrops emerging from the grassy floor in Spring.
Voting is via the Woodland Trust website and is open until 12pm on Monday, October 31, with the winner announced on Friday, November 4.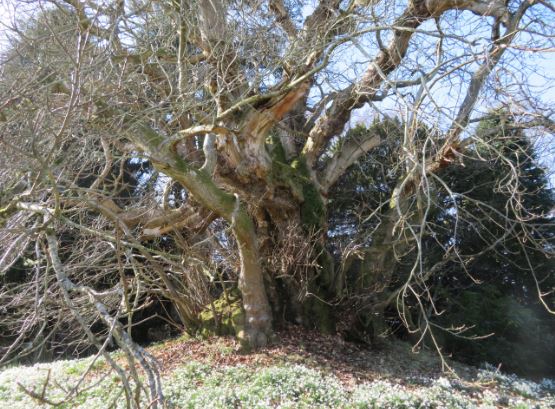 Competition judge Tom Reed and ATI (Ancient Tree Inventory) lead said the tree were selected for their size and significance.
"The enthusiasm for ancient and veteran trees and the growing number of records being submitted to the ATI in the past couple of years showed just how much people love and value their trees," he said.
"We selected the trees based on their size and significance for their species and also looked for trees steeped in history as well as trees that had high ecological, aesthetic or cultural value.
"It's over to the public to pick a favourite from that impressive list."