A UK bank has launched an 'Emergency Flee Fund' for domestic abuse victims, amid a rising demand for support during the cost of living crisis.
TSB has announced a fund with payments of £50 to £500 available for those fleeing domestic abuse.
It comes as domestic abuse organisations including Scottish Women's Aid have called for more support for those struggling to afford the costs of leaving an abusive partner.
New data reveals that two thirds of domestic abuse victims, 67%, are in a negative budget or have less than £100 surplus at the end of the month.
Research by Women's Aid found that women who do not have immediate access to cash are three and a half times more likely to experience domestic abuse and face considerable barriers to leaving an abusive partner.
Three quarters of women living with a perpetrator, or having financial links to a perpetrator, said the cost of living crisis had either prevented them from leaving or made it harder to do so.
In partnership with Women's Aid, TSB is also launching a pilot scheme to allow domestic abuse victims to safely open and access a bank account without full documentation.
The bank account pilot will initially run in TSB's branches in Alloa, Dundee and Galashiels as well as Norwich, Swindon, Wolverhampton and Walsall.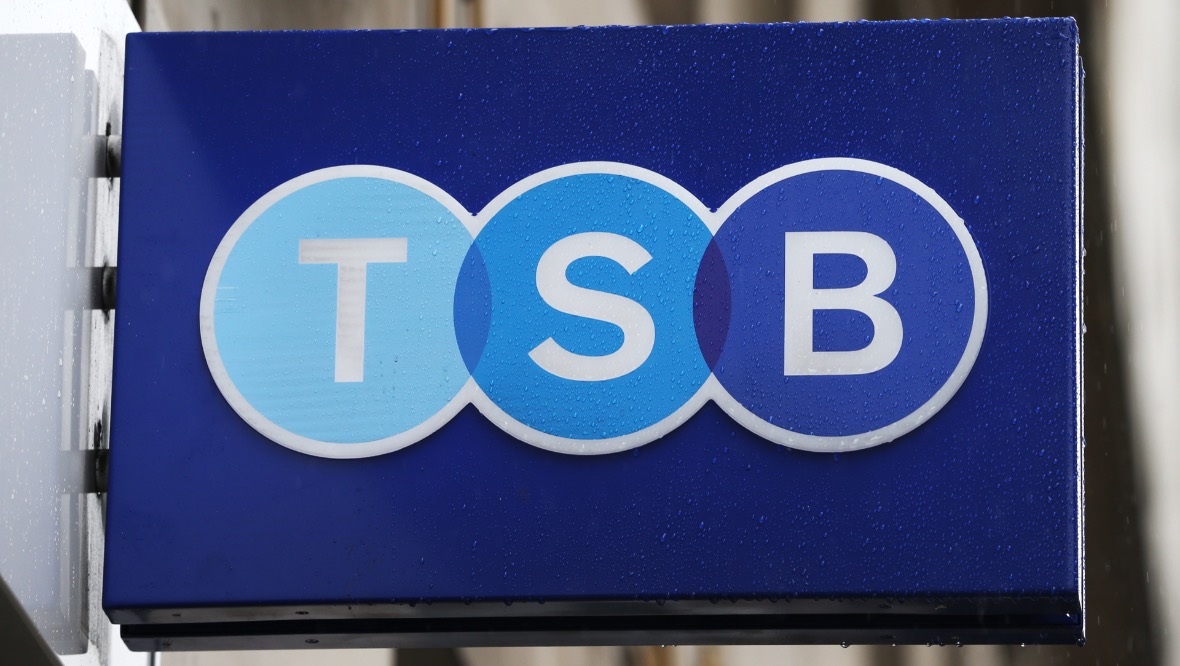 The bank has additionally joined the Online Safe Spaces initiative to offer help for victims on their website.
The service, which is set to be available in the new year, was launched by the domestic violence charity Hestia and provides a discreet online portal on company websites for victims to get advice and helpful contact numbers.
It leaves no internet history trace and provides quick exit options.
Hestia have reported a 158% rise in people using an Online Safe Space, with 178,000 users in October compared with an average of approximately 70,000 per month.
The bank's emergency fund will be available to all existing customers and the amount will be based on the individual needs of the victim.
The fund can cover the cost of essentials including travel, clothing and toiletries required when fleeing abuse.
TSB has become the first bank to offer a fund of this kind and has been created in collaboration with domestic abuse charities.
TSB developed the fund, which will operate from 220 branches, with guidance from Hestia and Surviving Economic Abuse.
The funds will be paid into a safe TSB account that only the claimant can access and TSB staff have received specialist training to support victims of abuse.
It comes after Scottish Women's Aid branded the cost of living crisis a "matter of life or death" for those fleeing abusive relationships.
The charity's chief executive Marsha Scott said: "With winter upon us and costs spiralling, without access to additional funds to support them, women must choose between staying with abusers or experiencing homelessness and destitution."
The organisation have called upon the Scottish Government to introduce a fund for survivors and to follow through on recommendations for such funds which were accepted two years ago.
In response the Scottish Government said it was "very concerned about the additional hardship women and children experiencing domestic abuse".
A spokesperson said £3bn had been provided in this financial year to support and added: "As well as support through our delivering equally safe fund – which is providing £24m to help tackle domestic abuse – and our forced marriage helpline, we've widened access to the best start grant pregnancy and baby payment."
The calls were also made elsewhere in the UK with the Domestic Abuse Commissioner and Women's Aid calling on the Treasury to create a 'National Emergency Fund' to support the growing number of domestic abuse victims impacted by the cost of living crisis.
The scheme from TSB was a response to these calls and has been welcomed by the Commissioner.
However, calls for the UK Government to step up funding provision are ongoing.
Domestic abuse commissioner Nicole Jacobs said: "I am really delighted to see that TSB has created this emergency fund to support its customers who are living with domestic abuse and I would very much like to see other banks and companies offering the same provision.
"We know that cost of living pressures are having a disproportionate and devastating impact on victims and survivors of domestic abuse who are being forced to stay with perpetrators.
"However, many victims and survivors won't be a customer of TSB and we need to see urgent leadership and action taken by the government in response to this crisis. It's imperative that the Treasury sets up a national fund which is available to all survivors of domestic abuse."
Farah Nazeer, chief executive of Women's Aid said: "Women's Aid welcomes the launch of TSB's emergency flee fund, which addresses a vital need to help survivors escape abuse in this crisis period.
"We are also pleased to work together with TSB on a pilot scheme enabling survivors to safely open and access a bank account without having to provide full documentation, helping survivors to flee and rebuild their lives after abuse. We are glad that TSB customers will be supported by this scheme, and we urge the government to follow this example and urgently create a national fund that supports all survivors."
Patrick Ryan, chief executive, Hestia, said: "As the cost-of-living crisis continues to deepen, we are seeing an increase in demand for our domestic abuse support services.
"Online Safe Spaces are a vital way for victims to access life-saving information and advice without having to worry about their search history being discovered, and we've seen a huge increase in their usage in recent months."
Carol Anderson, director of TSB's Branch Network, said: "Our specially trained branch staff are ready to assist victims within their communities – and we would encourage any impacted TSB customers needing support to come and speak to us."
STV News is now on WhatsApp
Get all the latest news from around the country
Follow STV News
Follow STV News on WhatsApp
Scan the QR code on your mobile device for all the latest news from around the country