Tributes have been paid to Police Scotland's Chief Constable Sir Iain Livingstone on his last day in office.
The First Minister is leading tributes to Sir Iain who retired from policing after 31 years – including six as the head of Police Scotland – on Thursday.
Appointed chief constable in August 2018 and serving as interim chief from September 2017, Sir Iain announced his decision to retire from policing in February.
The 56-year-old led the force through major events and challenges including the Covid-19 pandemic, the policing of COP26, and the death of Her Majesty Queen Elizabeth.
In one of his last acts before retiring, in May this year, Sir Iain admitted that Police Scotland "is institutionally racist".
The chief constable's statement is believed to be the first of its kind by a serving police chief.
He also added that institutional discrimination "absolutely does not" mean police officers and staff are racist and sexist.
"I have great confidence in the character and values of our people," Sir Iain said at the time.
"I am proud of Police Scotland, I am proud of my colleagues, proud of my officers and staff."
Under his command, Police Scotland says it delivered a world-leading homicide detection rate, established a commitment to tackling violence against women and girls, and championed inclusion.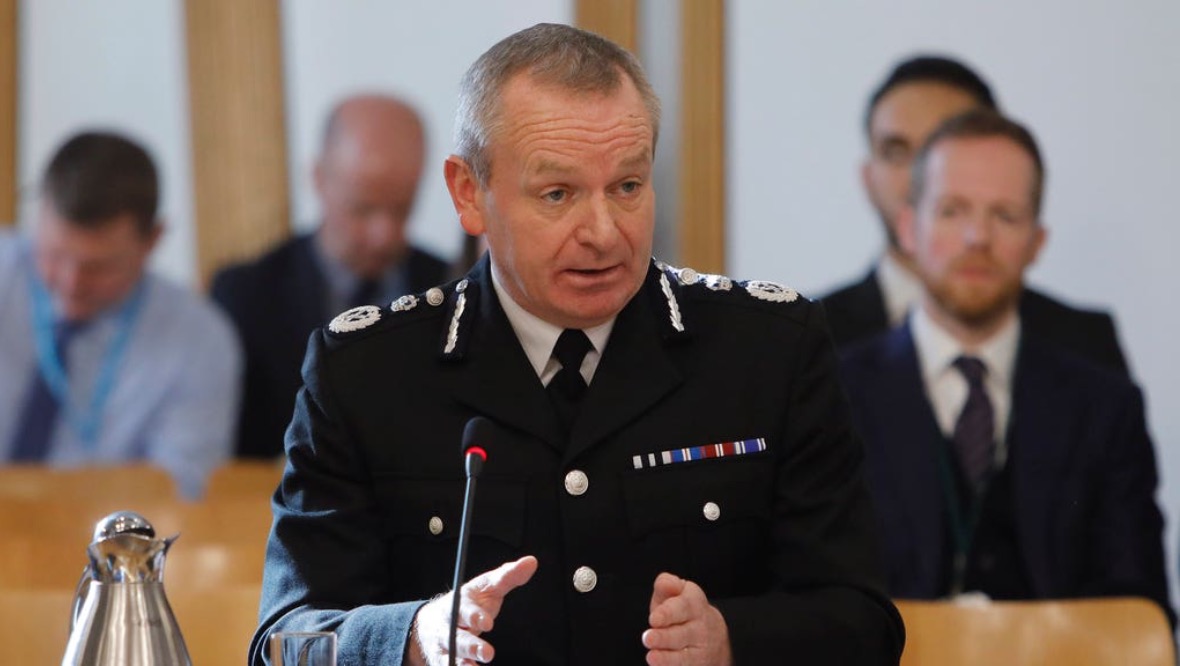 First Minister Humza Yousaf has thanked him for his years of "outstanding leadership".
He said: "During his time in charge, policing of the COVID pandemic, COP26 and the funeral of Her Majesty Queen Elizabeth II showcased all that is best about the qualities and traditions of Scottish policing.
"He has also shown courage and commitment in challenging the institutional and structural barriers that exist within Police Scotland. After 31 years of public service, I wish him well on his retirement."
Members of the force executive, probationary constables, and other colleagues, serving and retired, wished him well as he left Police Scotland Headquarters in Tulliallan on Thursday.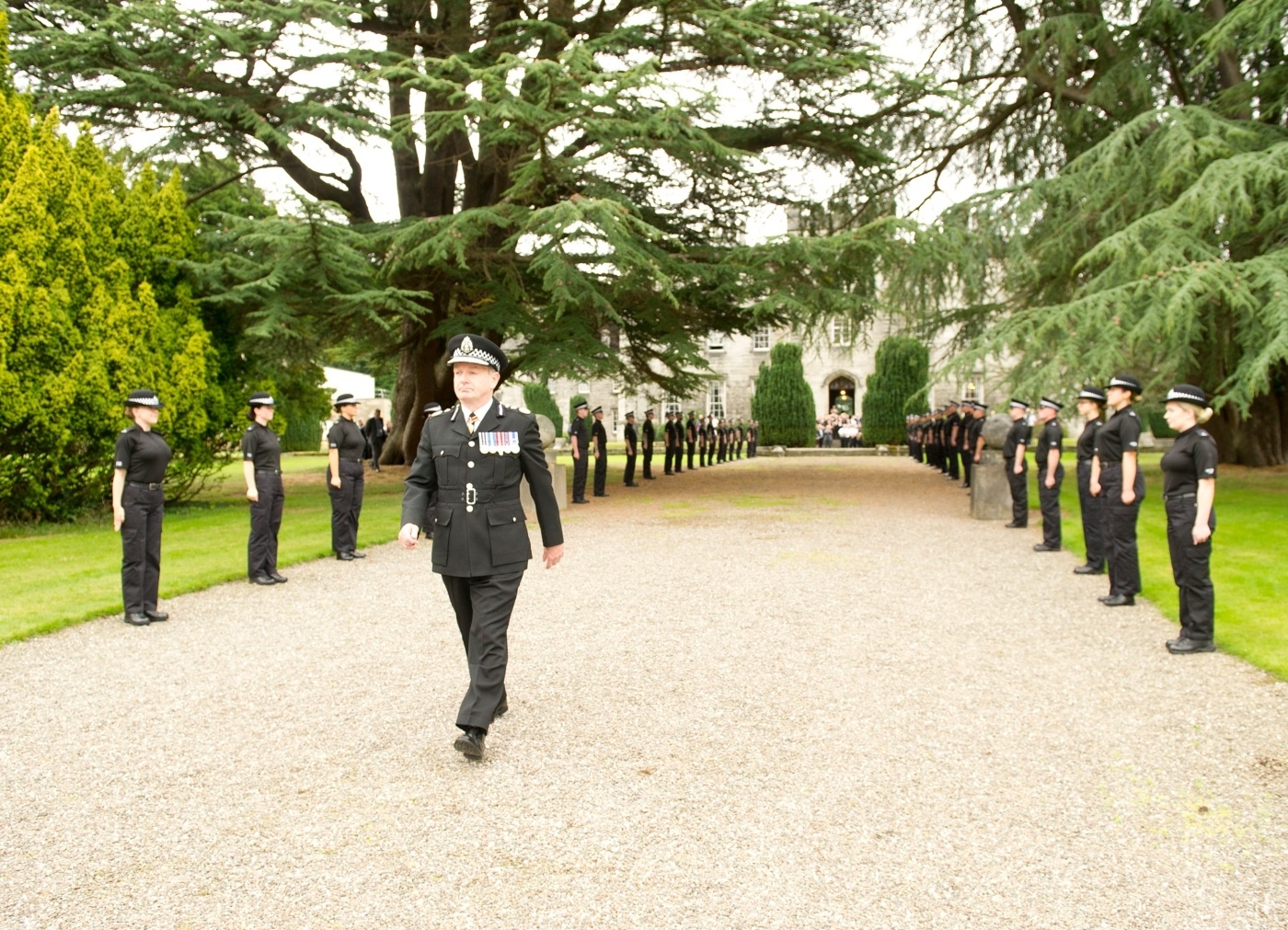 Sir Iain said: "Leading our officers and staff as Scotland's chief constable to keep the public safe has been the privilege of my professional life.
"I thank and pay tribute to all my colleagues for their dedication and professionalism and to my family for their love and support.
"With the strong and experienced leadership team in place and under the command of new chief constable Jo Farrell, I know Police Scotland will continue to deliver ethical and effective policing for our fellow citizens."
In another historic move by Police Scotland, chief constable Jo Farrell will take up post on October 9 – becoming the force's first female chief.
Martyn Evans, chair of the Scottish Police Authority, said: "Sir Iain Livingstone has been integral to delivering the vision of a single national police service and transforming policing over the last decade. In doing so, he has shown great imagination, courage and created much needed stability.
"He has led Police Scotland with dignity, grace and distinction through significant major events and challenges. The Authority is immensely grateful for his contribution and leadership and we wish him well for this next chapter."
Deputy chief constable designate Fiona Taylor QPM will take on Sir Iain's responsibilities in the interim period.
DCC Taylor said: "On behalf of our officers and staff I thank and pay tribute to Sir Iain for his outstanding public service and inspirational leadership. We wish him and his family the very best."
31 years in policing
Sir Iain graduated in law from the Universities of Aberdeen and Strathclyde and practised as a solicitor in Edinburgh, Glasgow and London before joining the police service.
Joining Lothian and Borders Police as a constable in 1992, he served in detective and uniform roles in Edinburgh and West Lothian, leading a number of investigations and operations.
As detective superintendent, he played a key role in the security operation around the G8 meeting in 2005 and headed the murder investigation into the double shooting at the Marmion Bar in Edinburgh.
Following promotion to detective chief superintendent, Sir Iain commanded the force's Criminal Investigation Department and undertook an external attachment as a senior investigator to the Police Ombudsman for Northern Ireland.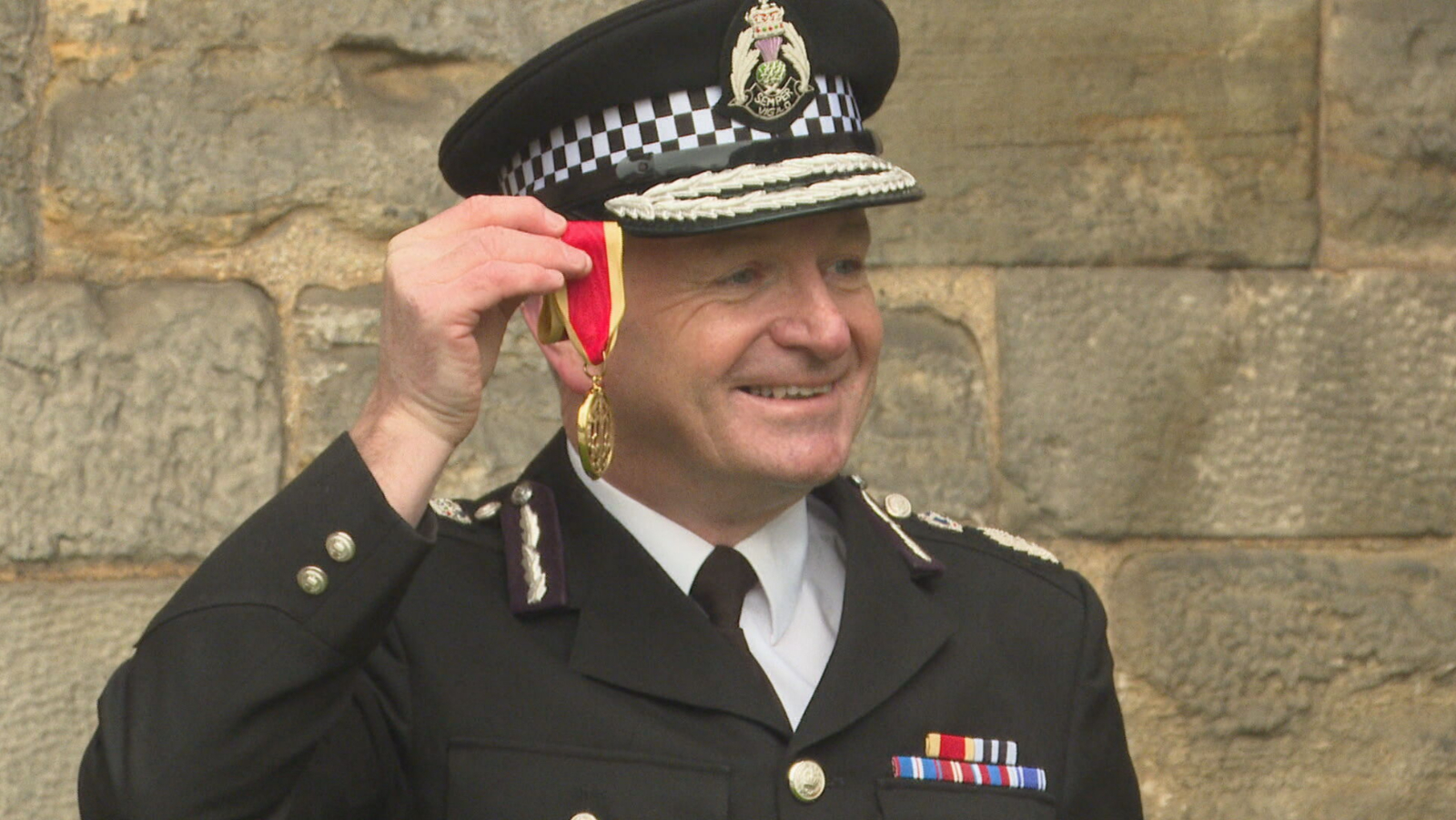 After completing the Strategic Command Course, Sir Iain was appointed assistant chief constable for Lothian and Borders Police in April 2009, with responsibility for Crime and Operations.
As ACC, he was Gold commander for many significant events including the visit to Edinburgh of Pope Benedict XVI in 2010.
During work in 2012 to form Police Scotland, Sir Iain was appointed deputy chief constable crime and operational support.
In this role, he created national specialist capabilities and oversaw the move to the multi-agency Scottish Crime Campus at Gartcosh.
Sir Iain was appointed chief constable in August 2018, having served as interim chief from September 2017.
As chief constable, he has led the national Service during its important role through the Covid-19 pandemic; Police Scotland's successful security operation for the United Nation's COP26 Summit in 2021; and Operation Unicorn, which ensured events following the death of Her Majesty Queen Elizabeth were held safely and with dignity.
In 2015 he was awarded the Queen's Police Medal and was knighted by Her Majesty Queen Elizabeth in June 2022 for services to policing and the public.