A woman whose transvaginal mesh implant caused debilitating side effects says she's "delighted" it's now going on display in a museum.
The medical device was given to thousands of women in Scotland over the past twenty years, to help treat urinary or pelvic problems.
However, the procedure was suspended four years ago after it emerged some women were suffering from excruciating pain, including Lisa Megginson from Kinross.
The 51-year-old approached the museum ahead of her surgery to remove the device in April, 16 years after having the procedure which she says "ruined her life".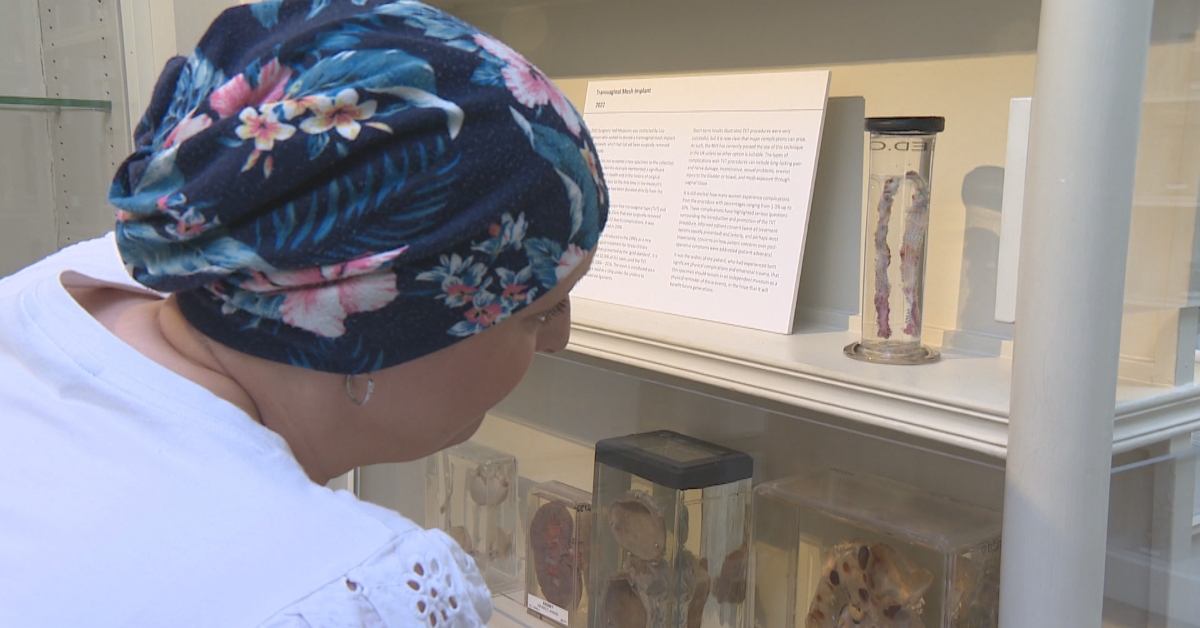 She said: "I can't just go through all of this trauma – physical trauma, mental trauma – and have this removed, and it just sits on a shelf in a lab, or gets incinerated.
"I just wanted it to be seen. I want people to be able to come in, clinicians, researchers, members of the public.
"I wanted to show people and educate people."
The Surgeons' Hall Museum has not displayed any new human specimens since the 1990s, but decided to make an exception after hearing Lisa's story.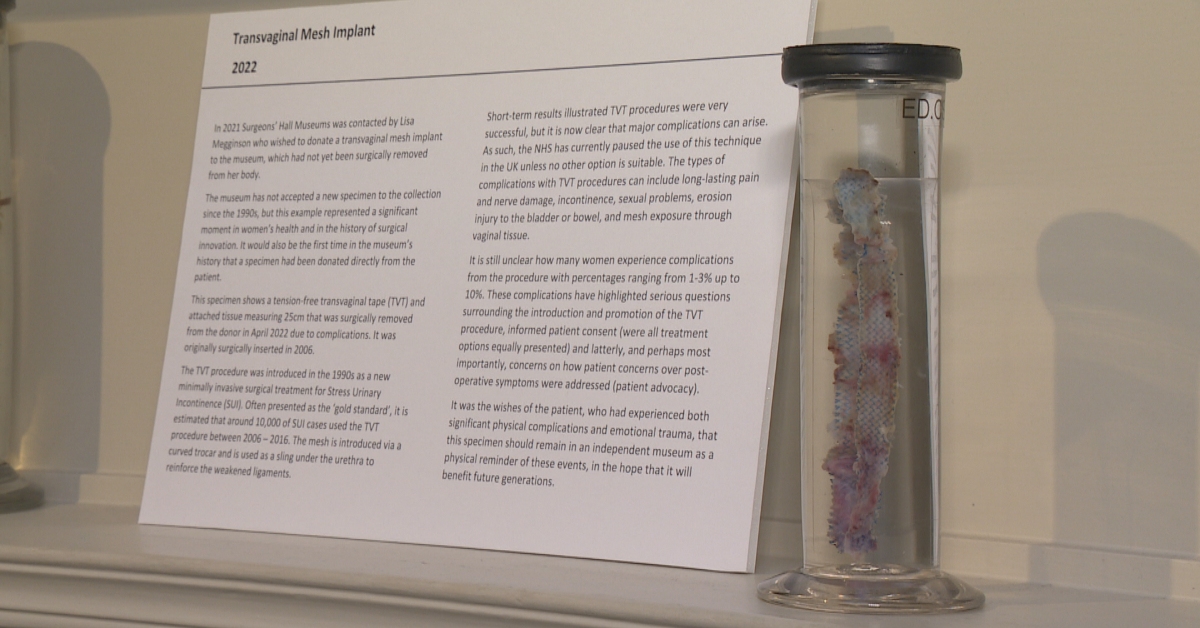 She said: "The side effects really started six weeks after implantation. My health just deteriorated over the coming years.
"I would have unexplained bruising, itching all over my body, I would swell up – one time they tested me for mumps I was so swollen – and pain was just off the wall very often, and just absolute chronic fatigue."
Curator of Surgeons' Hall Museums Louise Wilkie told STV News: "This device stands as a physical representation of a significant moment in women's health and in the wider medical history.
"By having a physical representation that's been surgically removed, it allows the visitor to see for themselves the impact that this device has had on the patient."
She added: "By having a device that comes directly from the patient donor, that's probably one of the first in our history.
"It allows us to tell a much more personal narrative."
In June last year, the Scottish Government confirmed it would reimburse the cost of private surgery for women – ranging between £16,000 and £23,000 – who have already had mesh implants removed.
The device is now on display in Surgeons' Hall Museums Wohl Pathology gallery.