Many women do not feel safe on public transport in Scotland, a new report has warned.
The survey by Transport Scotland found that one-third of female passengers felt unsafe, with the majority saying they travelled in a constant state of vigilance.
Women said they had changed their behaviours, such as sitting close to the driver on a bus, choosing to sit next to other women on a busy train carriage, or avoiding public transport altogether – especially at night.
One passenger, Alice Jackson, told STV News she was left scared and upset after a man dropped a used condom in her bag on public transport in Edinburgh.
After the kidnap, rape and murder of Sarah Everard in 2021, Alice co-founded Strut Safe, which offers a free phone service to help people get back home safely.
Alice said: "I know many other people have experienced a number of instances of public sexual harassment on public transport.
"When I first moved to Edinburgh when I had just turned 18, someone dropped a used condom into my bag on public transport and I was so confused, but also so upset.
"That might not seem like an deliberate act of sexual harassment, but it is. It's an act that was obviously intended to embarrass, humiliate and ridicule me and that really stuck with me."
Transport Scotland has made ten recommendations in its new research to improve safety, including systems to regularly monitor, upgrade and repair lighting and exploring the potential to increase the presence and visibility of staff.
The report also suggests a comprehensive review of staff training on both their own safety and how to support and protect passengers, as well as developing information and guidance on reporting incidents that do occur.
Transport Scotland also found concerns about men as "potential perpetrators of harassment, assault or anti-social behaviour" on buses and trains.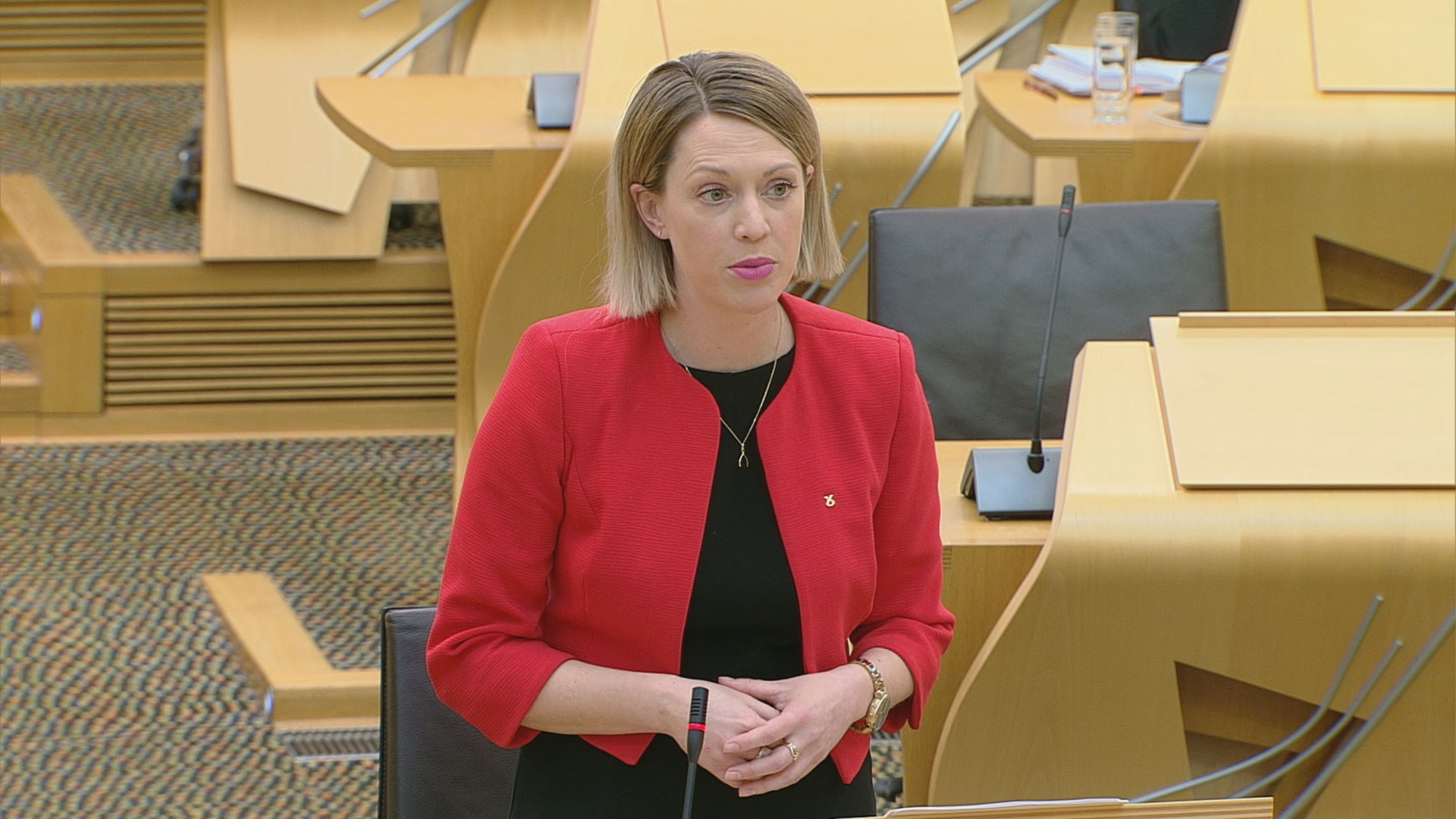 Women reported avoiding public transport completely, asking a male relative to meet them, and taking steps like wearing trainers or flat shoes to be able to run if necessary and holding keys in their hand for self-defence.
Alice said she has faced "several instances" where men have touched her inappropriately and made sexual remarks.
The campaigner believes there is "a lot of victim blaming" around such incidents as she said "more onus" should be on authorities.
Alice believes an "education-led" approach should be taken with members of staff on public transport to help them deal with any incidents concerning women's wellbeing "safely and appropriately".
"This issue isn't taken seriously enough," Alice said. "Currently in the UK, a woman is murdered by a man every three days, and if that was to happen to another demographic at the same rate, it would be considered a national emergency."
The government is encouraging operators, police authorities and other stakeholders to adopt the recommendations put forward by the report.
During a debate on women's safety on public transport at the Scottish Parliament on Tuesday, transport minister Jenny Gilruth vowed to tackle what she called the "systemic problem" of harassment on public transport.
The MSP said: "Everyone has the right to feel safe and supported on Scotland's public transport system, including women and girls, which is why this work has been one of my key priorities.
"During our research, women and girls told us they shoulder significant responsibility for adapting their own behaviour on public transport.
"They are often in a constant state of vigilance, particularly at night time, and as a result, end up changing their plans – only travelling at certain points of the day or not using public transport altogether.
"This is simply not acceptable in 21st-century Scotland.
"We will now work with transport operators and stakeholders to carefully consider these recommendations and how we can implement them quickly and effectively, to ensure our transport network is safer and more secure for all who use it."
Data from the Scottish Household Survey shows that twice as many women than men do not feel safe and secure on buses and trains in the evening.
Superintendent Arlene Wilson, from British Transport Police, said: "We will use these findings to work with our partners to ensure that sexual harassment will not be tolerated on the network and we will always take reports of this behaviour seriously.
"Our officers continue to patrol the rail network to catch offenders and reassure passengers."
She urged people to report anything by texting 61016 or via the Railway Guardian app, adding: "In an emergency, always dial 999."
Glasgow became the first council in the UK to pass a feminist town-planning motion in October. Part of the motion calls for safer travel routes for women.
This could see lighting at bus stops improved, women-only night buses and one simple ticket for all modes of public transport introduced. However, none of these measures have been implemented yet.
Ms Gilruth previously said she would consider introducing women-only carriages on trains, however she stood down after facing backlash from women's groups who said such a step could attract more predatory men to signposted women's spaces.