Scottish trade with the United States could be set for a historic boost as the first ever trade envoy is appointed by the Scottish Government.
The announcement was made as Cabinet Secretary for the Constitution, External Affairs and Culture Angus Robertson has been on a small tour of eastern North America, to celebrate Tartan Week and improve links with Scotland
"The trade envoy is going to help boost imports, exports and our business relationships." he told STV News, "In addition to that we've got a global Scot network which sees people promoting Scotland all across America.
"As we emerge from Covid, it's important to make sure Scotland is in people's thoughts in North America. To build on the centuries of good will, its going from strength and I think we should be really excited about what it is and what it can be"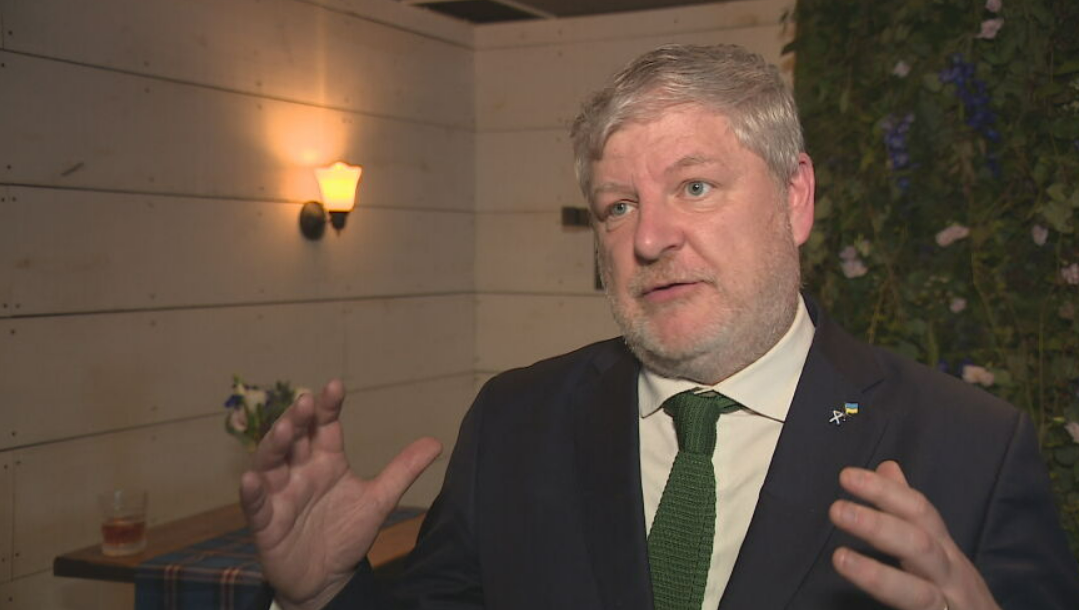 The USA is Scotland's largest and most valuable export market, and for business looking to expand stateside, stronger trading links are welcomed.
Anna White, owner of Scotland Shop in Edinburgh's west end produce quality tailored tartan textiles. A large portion of their customer base they've just opened up their first shop in the USA in Albany NY.
"We've grown the US market, catered to what they're looking for." she told STV News. "We were locked in during Covid we spent time doing research and looked at where those customers were. There are so many people with Scottish heritage, its an enormous market.
"Realistically we could double the size of the business with trade with the US, there's definitely some expansion on the cards"
Hopes are high this momentum could lift an historic ban on haggis exports, with Scotland's largest producer, MacSween, hungrily eyeing up the market.
"There's a lot of Scottish Americans and the diaspora, so it could be worth a couple of million pounds." said James Macsween from their factory floor in Loanhead, near Edinburgh.
Scottish haggis imports have been prohibited since 1971, due to the U.S. Department of Agriculture ruling that "livestock lungs shall not be saved for use as human food."
"We're already established in the USA as we've been exporting our vegetarian haggis to the States for a couple of years. It firmly sits with the Scottish food and drink team and DEFRA right now."
But James remains hopeful, "by all accounts we could have haggis in the states by St Andrews Day this year. " he added, "Its the most positive sign I've had that we're at the final stage of the process.
"If we get all our ducks lined up it ay well just happen. We have recipe ready, its what we sent to Canada, it's now about making sure we can get the final approval and then we should be in a position to export."
Trade between the USA and Scotland was given a further boost last summer when costly whisky tariffs were suspended.
The USA is the most valuable market for Scotch, and Whisky Executive Andrew Weir told STV News, "the tariffs were misguided and unfair, and if they lasted any longer it would have been a great threat to scotch whisky.
"Im not worried about Scotch, the desire to learn about it is only increasing and I think the runway is long and the future is bright."
STV News is now on WhatsApp
Get all the latest news from around the country
Follow STV News
Follow STV News on WhatsApp
Scan the QR code on your mobile device for all the latest news from around the country