Tough new measures to tackle drinks spiking are being proposed following a surge in the number of people being targeted.
The Scottish Conservatives are putting forward a Bill that would tighten licensing requirements for bars and clubs.
It would also give police and the NHS standard procedures to follow when a suspected crime takes place.
There is currently no standard approach to dealing with spiking incidents – they can be recorded in two separate ways, which the Conservatives say leads to confusion and fewer convictions.
The party wants a clearer system.
'I'm very blurry on what happened'
Tash Miller ended up in hospital on what was supposed to be a quiet night out with friends.
She was convinced her drinks were spiked, but she says medics told her she was drunk and sent her home.
"After one or two drinks I'm very blurry on what happened – I just remember being face down on the pavement outside," Ms Miller told STV News.
"I'm very confident and my friends are very confident that none of us were in that state, none of us had more than a handful of drinks. For us, it was a casual night and for it to end up in hospital suggested to us that something had gone amiss.
"It was really difficult to hear that in the sense that I know where my limits are.
"I really felt that the blame was being put on the victim. I felt really responsible for something that I don't think I should have felt responsible for. I think this is an issue that disproportionately affects young people and it's an issue that disproportionately affects women.
"Most young people, most young women will either have it happen to themselves or they will know someone it has happened to. It's something that you have to be acutely aware of on a night out.
"Everyone knows to cover their drinks, to not leave drinks unattended, to not leave your drink with someone you don't know."
Bill proposes introduction of new crime
The Scottish Conservatives Bill will propose tightening licensing requirements for venues including training staff in how to deal with spiking.
Police and the NHS would have standard protocols for dealing with incidents and a new crime would be introduced to make it clear spiking is a criminal offence.
Venues may also be required to keep spiking kits on site to test drinks which may have been compromised and train staff to recognise spiking drugs so that they can be confiscated and possessors reported.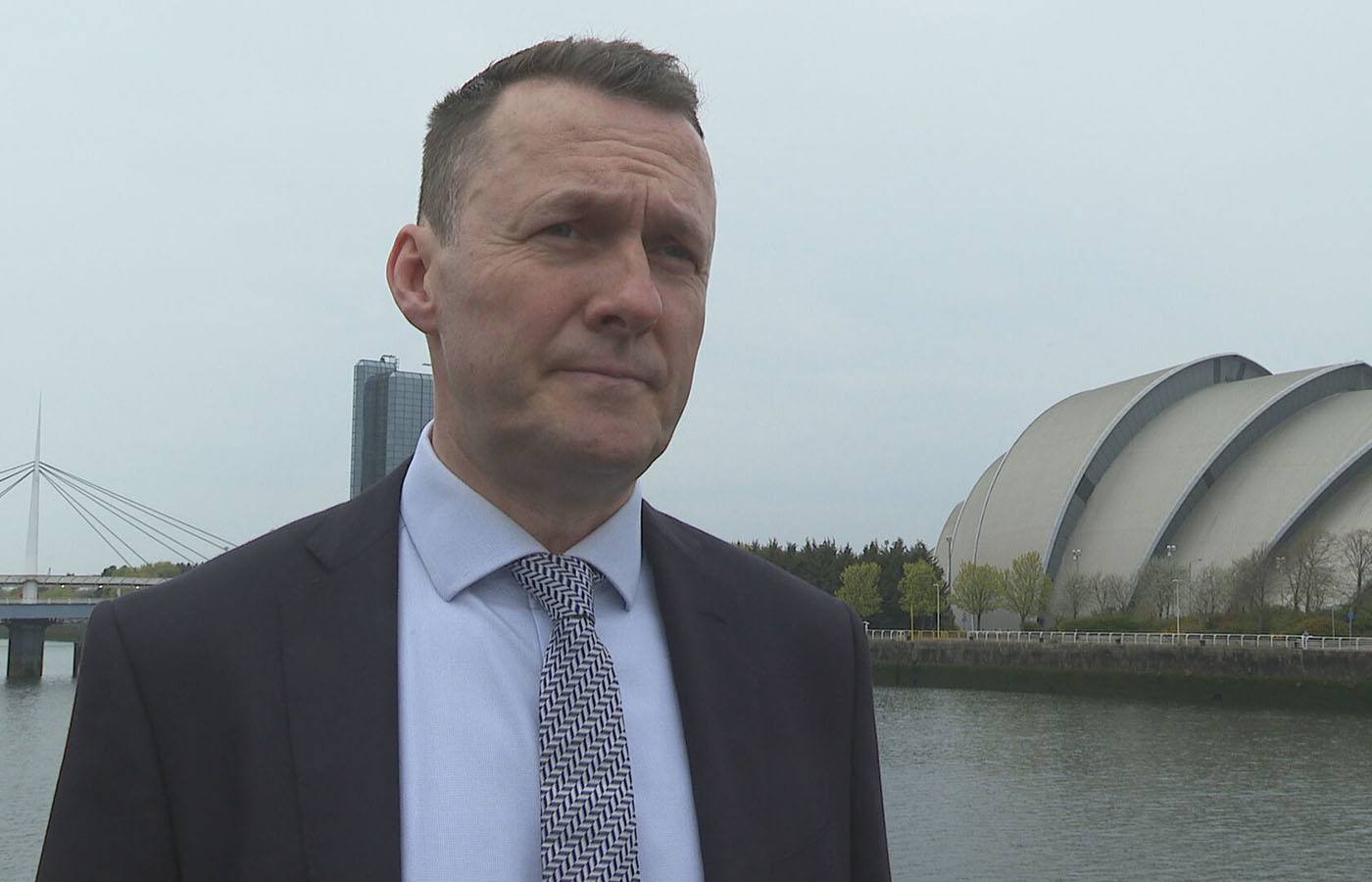 Scottish Tory shadow community safety minister Russell Findlay said: "We know that one in ten women believe they have been spiked, and men also have been spiked, but far too often this crime isn't even being recorded, let alone is justice being done.
"We know that the predatory males that administer drugs for these purposes do so in the knowledge that they're going to get away with it and we need to bring forward a Bill that's going to stop that from happening."
Scottish Government view
A Scottish Government spokesperson said: "The act of spiking is utterly abhorrent, and we remain absolutely committed to continue working with partners to tackle all forms of violence against women.

"We will continue to take a proactive approach to understand the prevalence and address concerns about reported spiking in Scotland.
"We will always listen to views on a need for a standalone offence, however, spiking can already be prosecuted in Scotland. The Scottish Government will await further details on the proposed member's Bill and how that interacts with the measures that are already in place."
Hospitality aware of spiking concerns
The Scottish Hospitality Group (SHG) says it regularly meets with police and the Scottish Government to discuss spiking and will work with MSPs.
Stephen Montgomery, spokesman for SHG, said: "Spiking, whether by drinks or by being injected, is an issue we are aware of and we continually meet with Scottish Government and Police Scotland to discuss this.
"Nobody who has been a victim of this should feel scared to come forward to report it, and we will certainly work along with Russell Findlay on this. It is not something however which is confined solely to our bars and late night venues."
Huge rise in spiking crimes
Spiking is extremely prevalent across the UK, with a recent YouGov survey finding that 11% of women across the UK have had their drink spiked.
Despite this, from the start of 2018 to the end of 2020, just 111 crimes of spiking were recorded by Police Scotland. This shows the dramatic scale of under-reporting of this horrific crime, at least until relatively recently.
In 2020-21, there were 18 drugging crimes recorded and in the mostly pre-pandemic year of 2019-20 just 24 crimes were recorded. In 2021-22, there were 444 crimes recorded – a huge rise.
Conviction rates for spiking are also shockingly low. According to Crown Office data, between 2018-19 and 2020-21 just seven people were actually convicted of a spiking offence.