Heavy rain and blustery winds will batter much of Scotland this weekend, followed by a spell of snow and ice for many parts of the country next week.
The Met Office issued three yellow warnings on Saturday.
The first warning – for strong winds and heavy rain – applies to western areas of the country and runs from 2pm on Saturday until 1am on Sunday.
A separate yellow warning for ice warning applies to the whole of mainland Scotland and runs from 10pm on Saturday until 10am on Sunday.
Then a warning for snow and ice applies to northern parts of the country from 5pm on Sunday evening until Wednesday morning.
STV Weather Presenter Philip Petrie said: "The first warning is a yellow rain and wind warning that comes into force at 2pm today, covering parts of Argyll and Bute, Ayrshire, Renfrewshire, Lanarkshire, Dunbartonshire, Glasgow, Stirling, Dumfries and Galloway, and West Lothian.
"Here we can expect gusts of 45-55mph inland, and perhaps even 60-70mph gusts around the coasts, but the winds will ease overnight. Along with the winds we also have heavy, persistent rain extending across the area that could lead to some tricky travel conditions and flooding.
"The second weather warning lasts from 10pm tonight until 10am tomorrow morning and is for ice, covering much of Scotland.
"The continued risk of showers overnight – some of which will be falling as snow on ground above 400m – eases into the early hours of Sunday morning and we will see clear spells developing. Therefore, any wet surfaces that fall below freezing overnight could lead to icy patches forming if left untreated."
"The third yellow weather warning is for snow and ice – covering Aberdeenshire, Moray, the Highlands, Argyll and Bute and the Northern Isles. This spans from 5pm on Sunday night all the way through until Wednesday morning, as we will see frequent wintry showers, mostly snow, constantly feeding into the north on a cold northerly airflow.
"There is the potential of around 1-3cm down to sea level and 10-15cm above 200m over a 24 hour period."
The Scottish Environment Protection Agency has issued four flood alerts – applying to Central, Dumfries and Galloway, the Borders and West Central Scotland.
Network Rail said localised gusts of 60mph are also possible overnight, mainly across the Aberdeen – Inverness line. It also said around 5-8cm of snow is likely at the highest points on the network (Perth – Inverness and the West Coast Main Line).
STV meteorologist Sean Batty wrote on Friday temperatures are set to drop across Scotland over the next week.
He said that overnight lows will get down to around -5C in towns and cities, but -15C possible is possible in the Highlands on Monday and Tuesday night.
"While conditions may be similar to those of several weeks ago, it won't be anywhere near as prolonged," said Sean. "This is a short, sharp reminder that it is indeed January and it is winter, even though it feels more like we experience long extended autumns these days.
"More brief cold snaps look likely in the coming weeks, but nothing overly prolonged. However, a few models, and I'll stress just a few, are showing a breakdown of the polar vortex at the start of February.
"When this happens, it increases the risk of very cold and snowy conditions, so this a risk mid-February, but a very small risk for now, so watch this space…"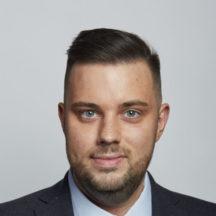 Insight Philip Petrie STV Weather Presenter
I know lots of us have been begging and pleading for the rain to stop, after what has seemed like a non stop wet start to 2023. Well things are changing over this weekend and into the start of next week, but it may not be what everyone was hoping for…
Over the next 24 hours we will see a large low pressure system pulling away from the country, but a band of rain that is wrapped around that system will bring issues for us as it returns and starts to sink southwards again, bringing stronger winds, more rain and also snow.
With the low pressure system moving away, it opens the door to a northerly airflow – putting us in colder conditions and this sets the scene for the next few days as we'll see temperatures dropping and snow showers.
By the end of Monday the highest snowfall accumulations will be across the north and west of the country where we could see up to 10cm.
To prepare for the wet, windy and wintry conditions the Met Office have issued several weather warnings within the past few hours…
STV News is now on WhatsApp
Get all the latest news from around the country
Follow STV News
Follow STV News on WhatsApp
Scan the QR code on your mobile device for all the latest news from around the country