Thousands of mourners in Edinburgh have been paying their final respects to the Queen at St Giles' Cathedral.
Many well-wishers queued overnight, with some waiting for more than 12 hours.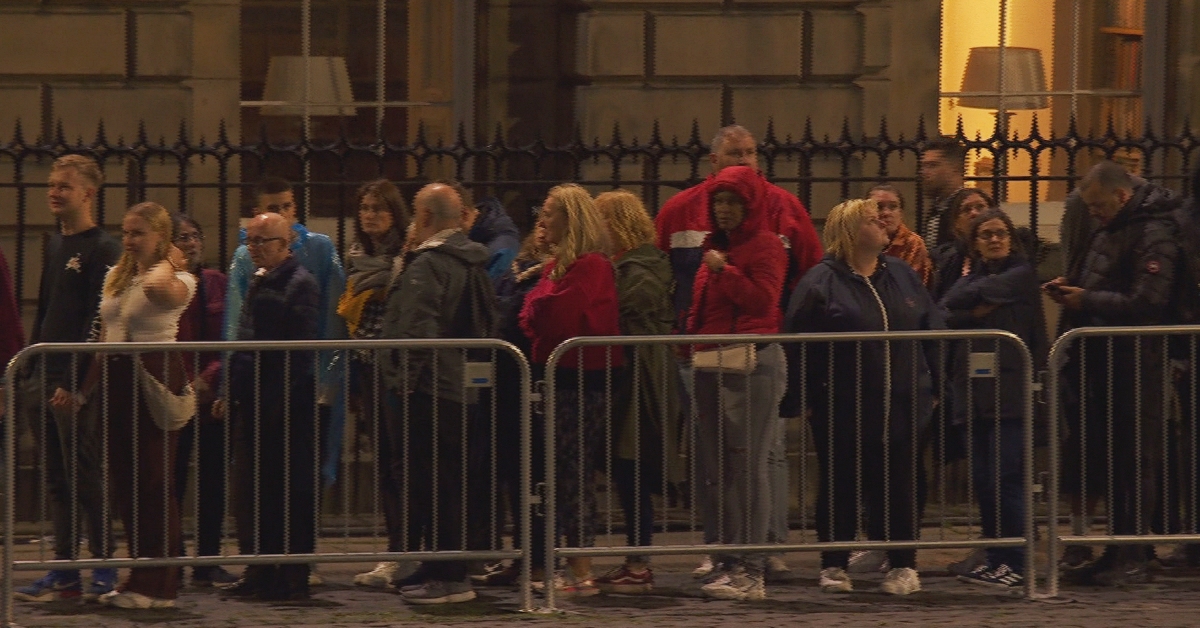 The late monarch's coffin lies in rest at the cathedral, having been taken there from the Palace of Holyroodhouse on Monday.
It will remain there until 3pm on Tuesday before being transported to Edinburgh Airport and flown to London.
The coffin will then lie in rest at Westminster Hall until the State Funeral on Monday, September 19.
Nicola and Sam, from Fife, travelled to pay their respects to the late monarch.
"She's obviously given the country so much over 70 years, pretty much a lifetime, so just (wanted) to come and say thanks really for everything she's done," said Sam.
Nicola told STV News: "I came because for me, I felt this is probably going to be the last female monarch that I'll see in my lifetime which felt really sad for me.
"So I think it was very emotional coming to see her."
As of Tuesday morning, the approximate wait time was around two hours but it is expected to lengthen.
Mourners have been told to come prepared with clothing to protect from cold or wet weather, as well as food and drinks to consume in the queue.