The Tartan Army was out on force for Scotland's crunch Euro 2020 tie against England.
Thousands of Scotland fans travelled to London for the big game which ended 0-0.
The showdown with the Auld Enemy kicked off at Wembley Stadium at 8pm on Friday night.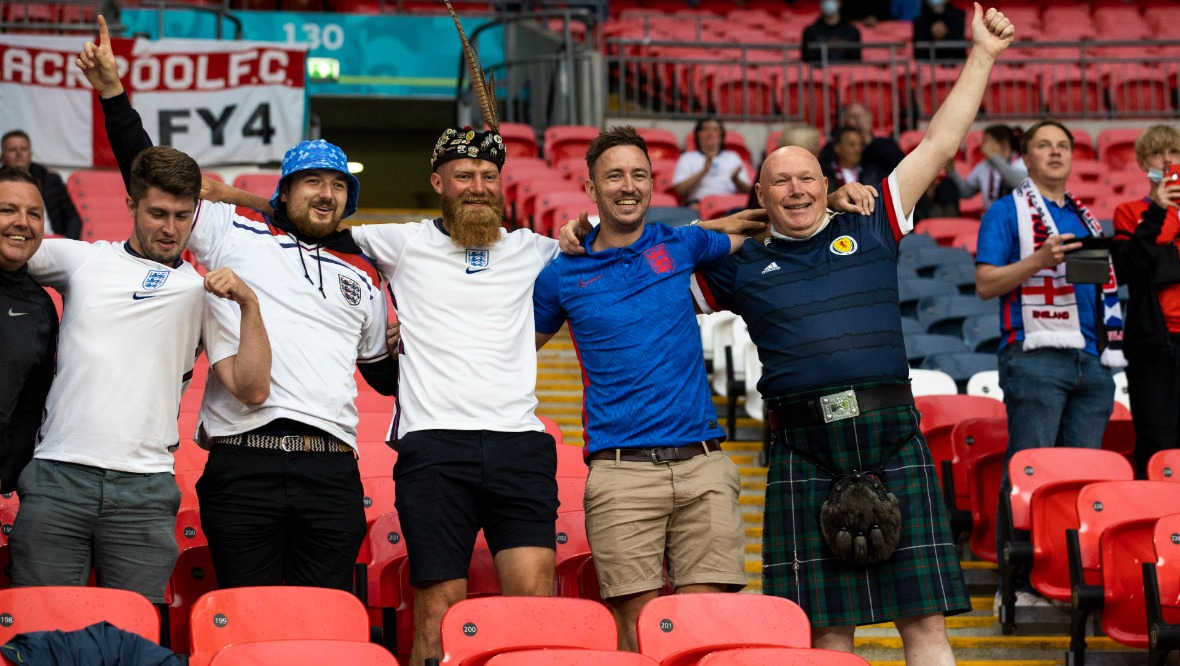 Many travelled down south despite warnings they should not go to London unless they have a match ticket, or a safe place to watch the game.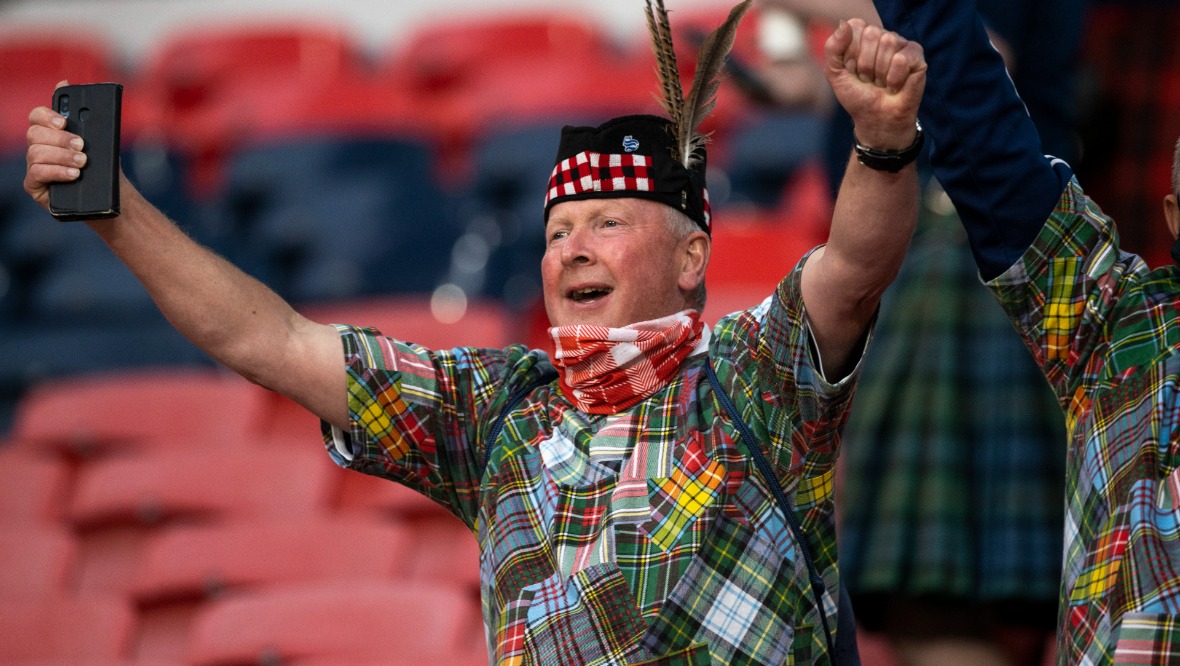 Wembley only had 25% capacity for the game, and Scotland supporters were not able to access the traditional Trafalgar Square meeting place as it had been reserved as a fan zone for key workers.
Thousands of supporters gathered in the streets of London wearing their country's shirts, kilts, waved flags and set off blue smoke bombs while chanting, singing and playing the bagpipes.
Some were seen climbing into the fountain of William Shakespeare in the square and splashing around in the water while others climbed on top of the statue and put a cone on the playwright's head.
Pubs and bars in London also had limited numbers allowed in, and London Mayor Sadiq Kahn urged Scots to stay away if they don't have a match ticket or a safe place to watch the game.
Those who gathered in Leicester Square were moved on by police shortly after half-time.
London's Metropolitan Police warned "anti social behaviour" was being dealt with at Leicester Square.
A statement from the Metropolitan Police Events Twitter account said: "As of 22:30hrs 18 people had been arrested as part of our policing operation during the #England v #Scotland game.
"The majority of these were in central London and in the vicinity of Wembley Stadium. Officers continue to engage with crowds."
The arrests included for racial aggravation, drunk and disorderly behaviour and assault on a police officer.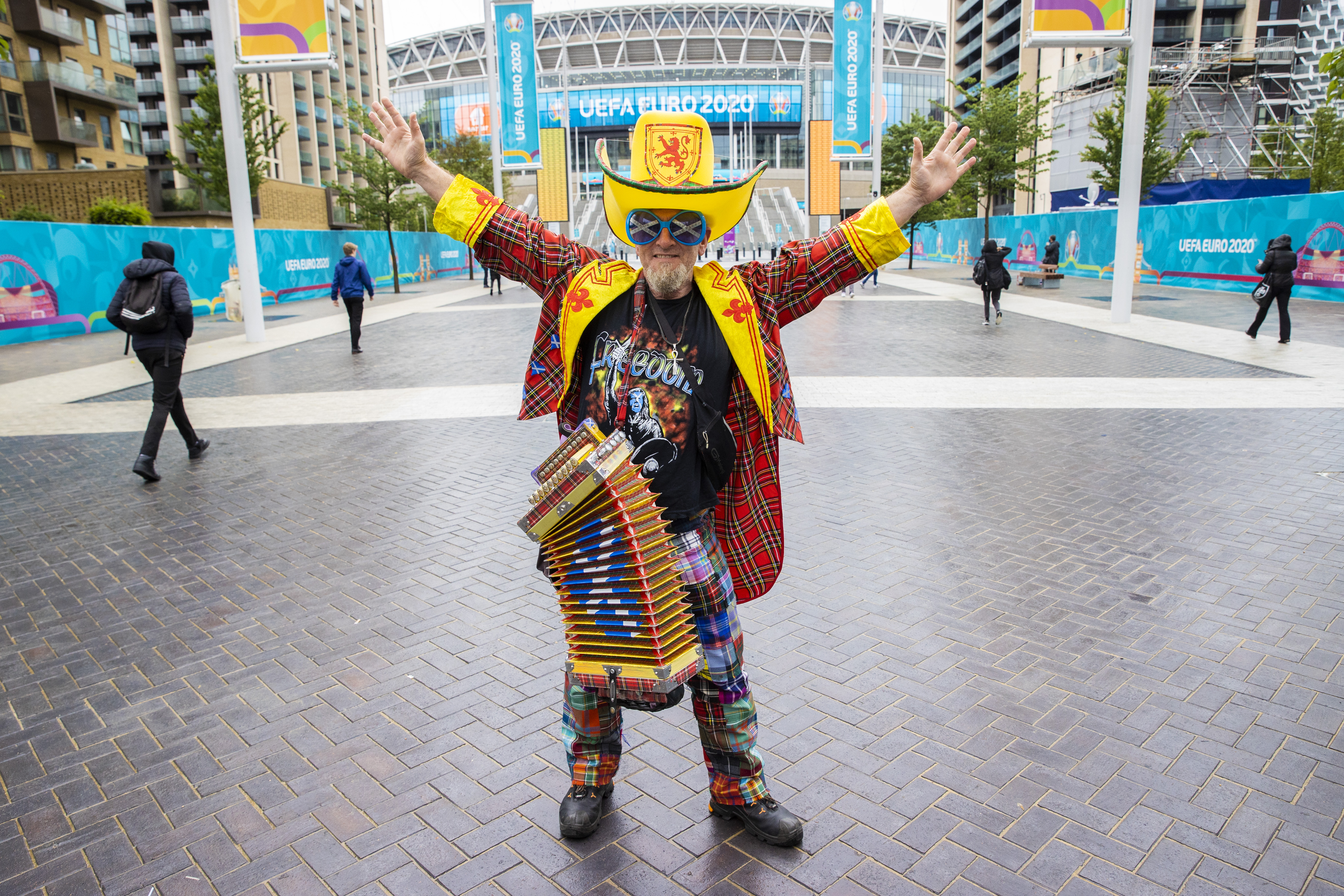 Supporters had a "fantastic" time in the Trafalgar Square fan zone, despite rain throughout most of the match.
Malcolm Gillespie, from Falkirk but living in London, said the draw was an "amazing" result for Scotland and praised the setup at the central London designated key worker area.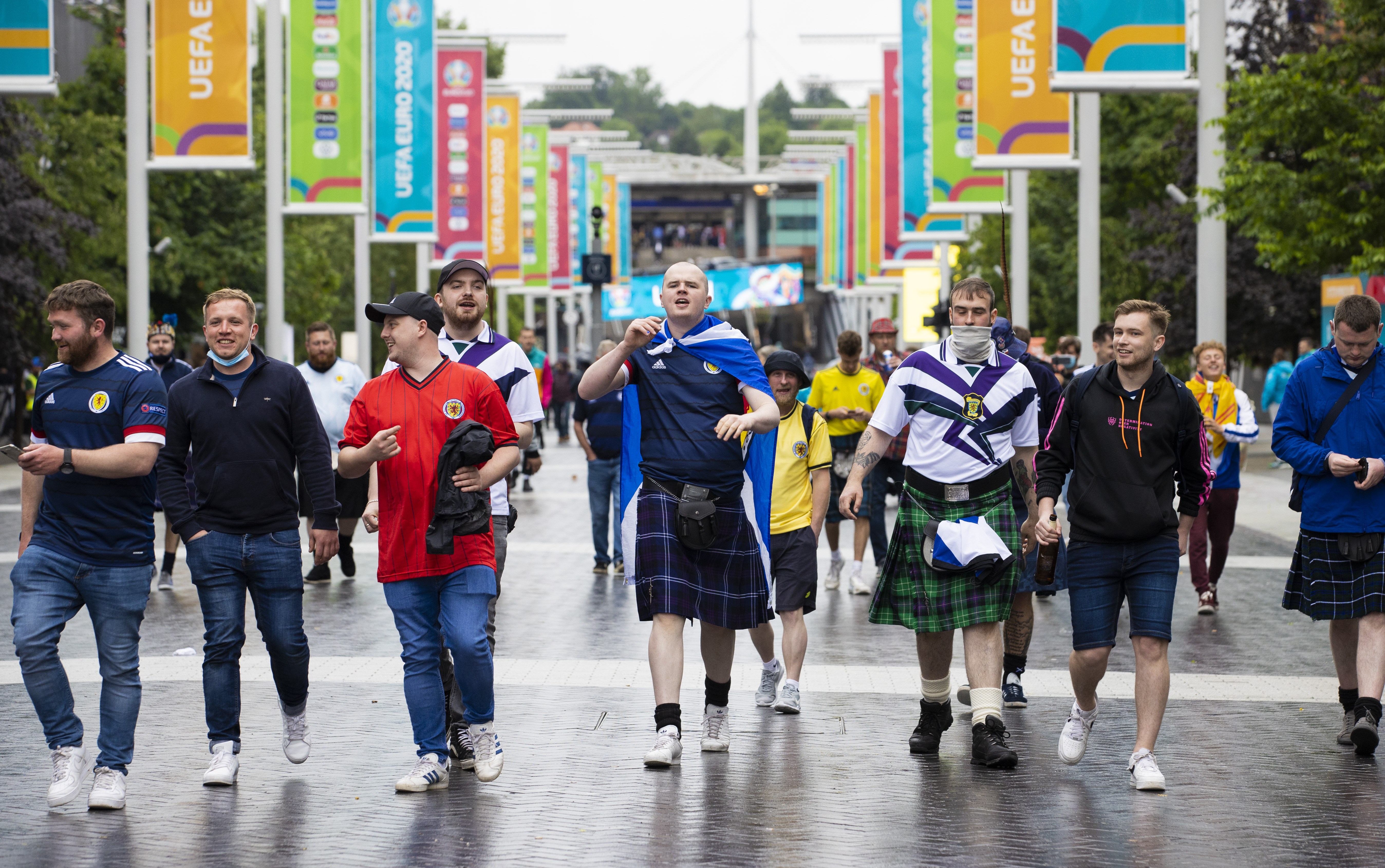 The 41-year-old said: "I'm happy but I definitely think we could have edged a win. They've played really well.
"It's been fantastic, a really nice atmosphere."
On the weather, he said: "It's OK, we came prepared, we're Scottish."
One group of supporters hired a boat due to pubs being fully booked across the city.
One of the fans told STV News: "Well, pubs were just fully booked.
"A lot of pubs weren't taking bookings. There was like 'first come, first served', so thought 'let's book a boat'.
"Limit to 30 on the boat. We could probably have filled the boat three or four times over.
"We've got a DJ, we've got [a] private bar, so brilliant."
In Scotland, supporters gathered at an official Euros fan zone in Glasgow.
It's the biggest event in the city since the pandemic began despite concerns it could lead to a spike in coronavirus cases.
Up to 6000 people each day – split into two 3000 sessions – have been able to watch Euros matches at Glasgow Green if they have a ticket.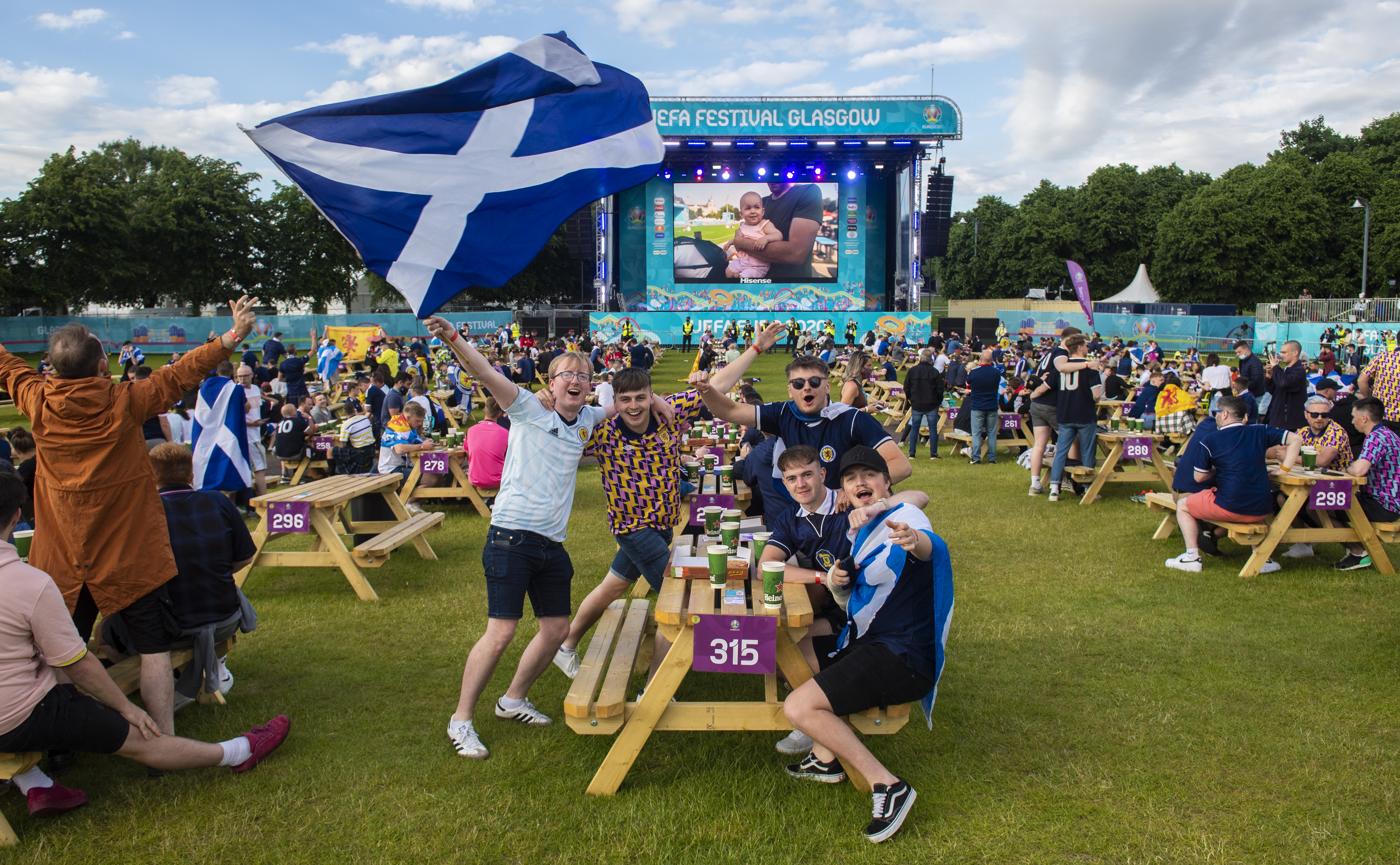 Fans heading to the site were encouraged to take a Covid test before arriving, however proof of a negative test was not required before entry.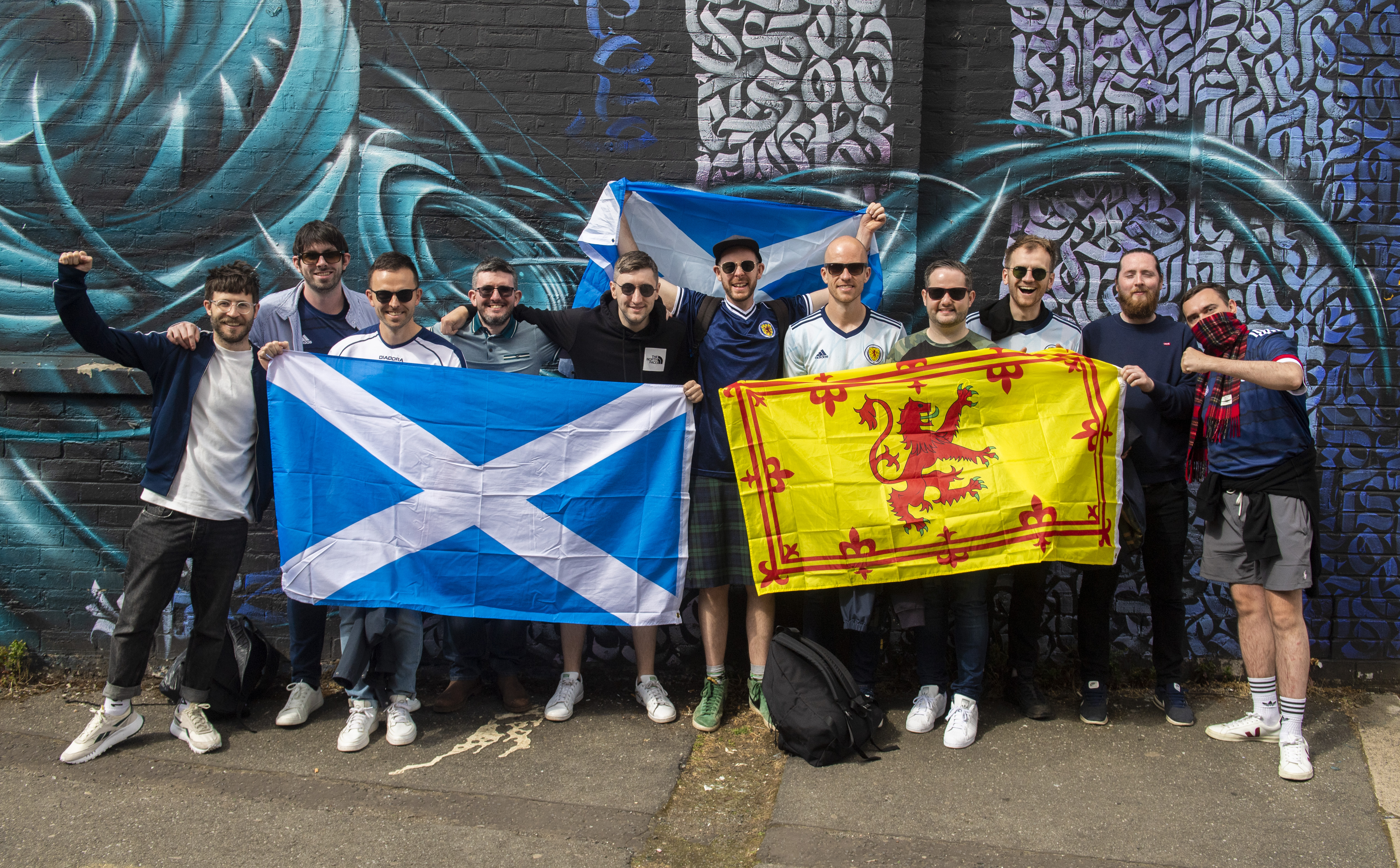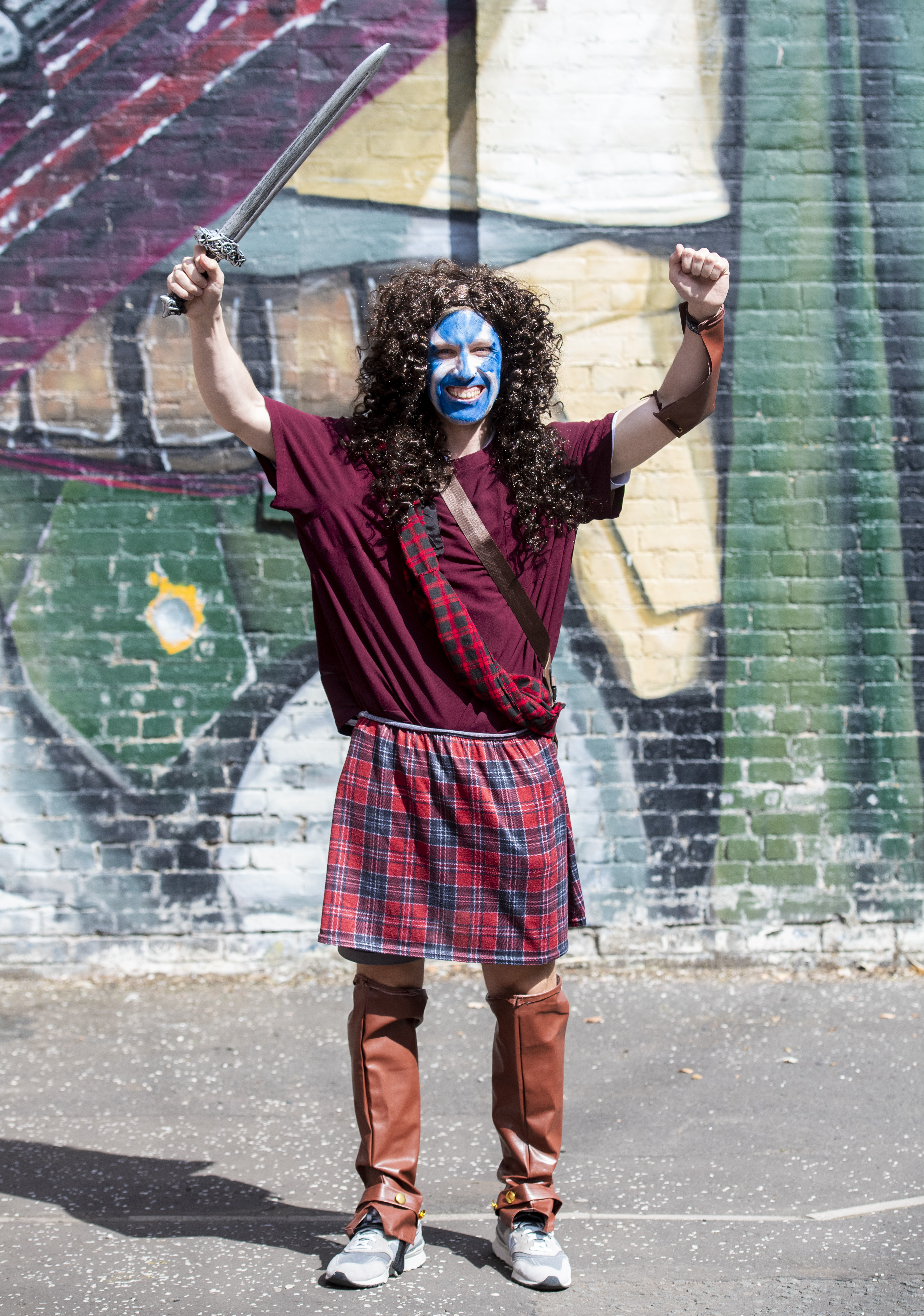 Euro 2020 is the first major tournament the national men's team have qualified for in more than two decades.
Ahead of the game, one Scotland supporter in London joked: "My dad's English, so I wouldn't mind beating him. Just to rub it into his face."
Another added: "I've only got one other [tournament] to compare it to, which was France '98, and the weather was better for sure.
"But no, honestly, [I've] been waiting a long time for this, and I'm really, really, really excited about Scotland doing well against the Auld Enemy, if you like, today."
One Scotland fan, who did get a seat in a London pub on Friday afternoon, said: "I just can't wait for the game, obviously mon' the Scotland.
"Two-nil Scotland, you heard it here first, 2-0."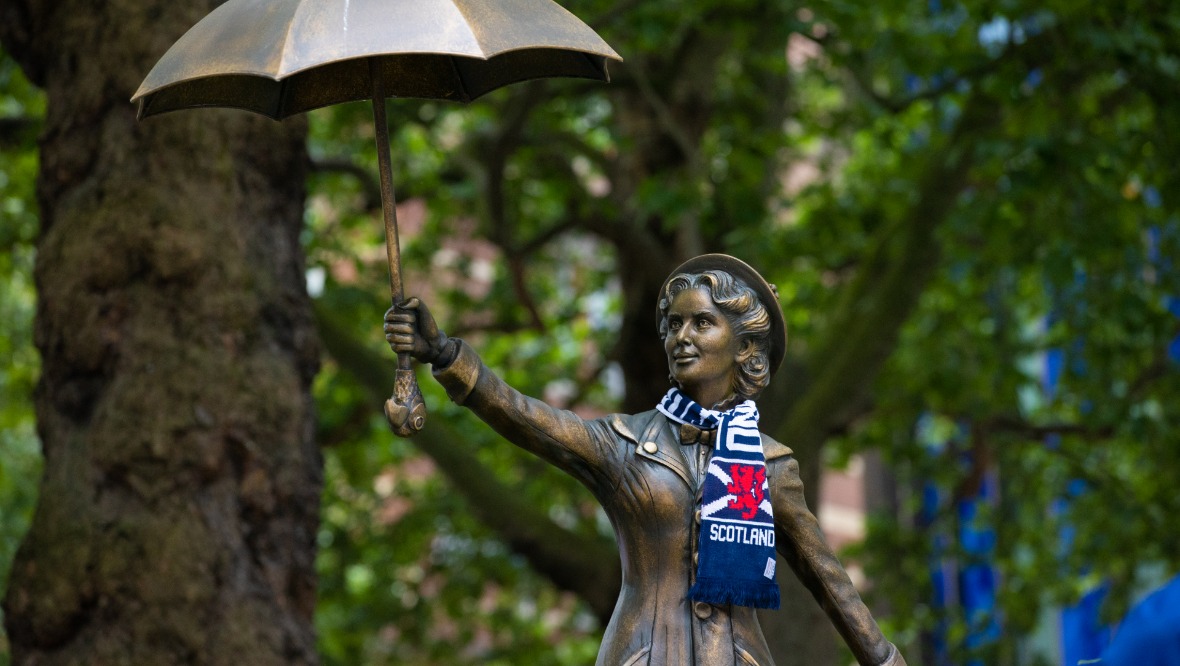 Another added: "I first came down here when I was 18 years of age, saw Scotland win it 1-0 with a John Robertson penalty.
"We've rolled on 40 years now so down again, hoping we're going to go home with the same result."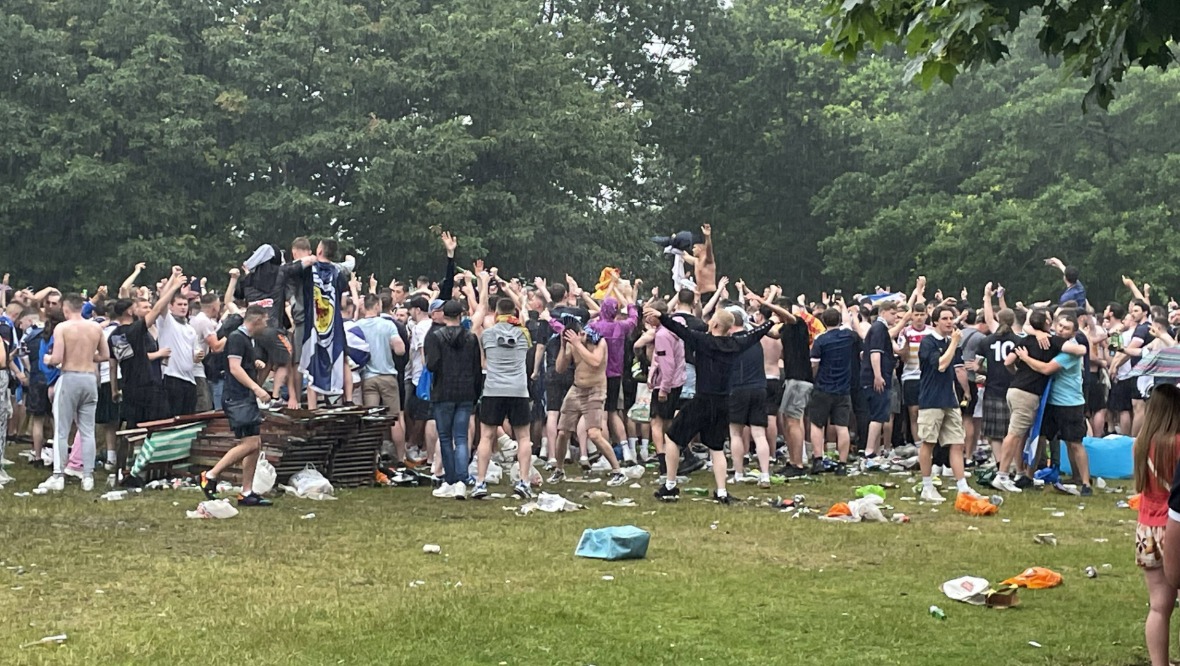 On Thursday fans flocked to Hyde Park to begin their celebrations.
On arrival to Kings Cross in London, one supporter told STV News: "We bring the atmosphere. We're not like anyone else. We bring it because we're the Tartan Army."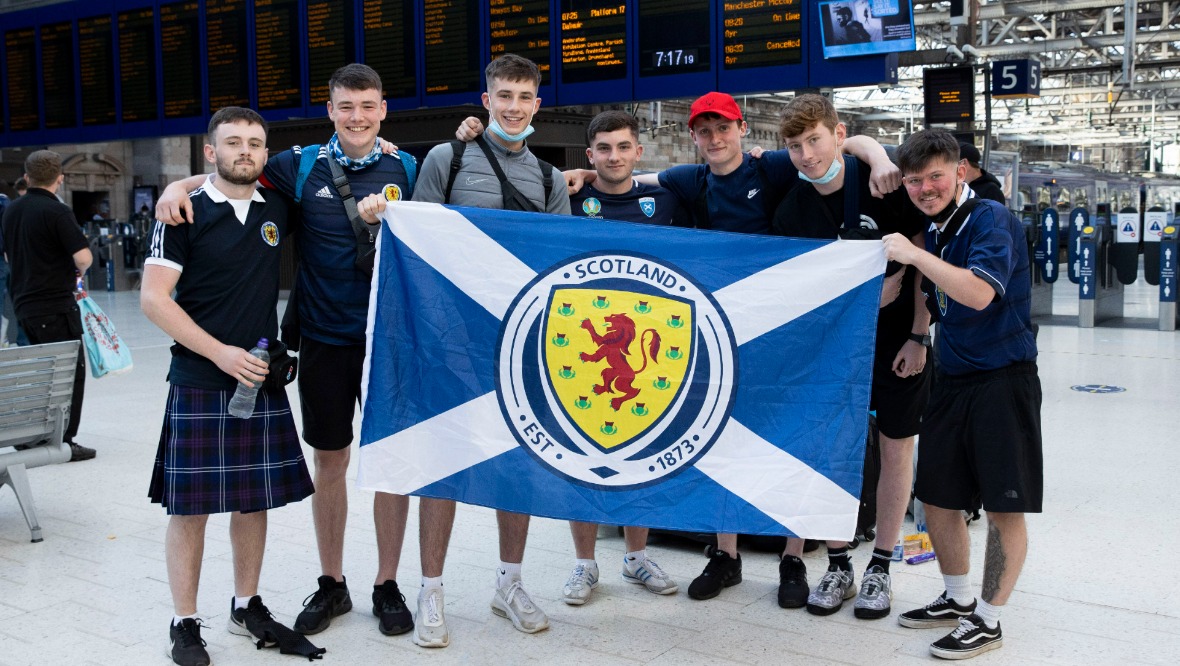 Chief inspector Joseph Stokoe, from the Metropolitan Police, told STV News: "The vast majority enjoy themselves in a responsible way.
"A couple of times the behaviour got a bit much. Officers spoke to them and it calmed down again. So, all in all, it went very well.
"What I would ask is perhaps we don't have so many together in one place. There are lots of open spaces in London.
"If we had smaller groups in the wider areas, that would then recognise the world that we're living in at the moment."
He added: "Please keep engaging and listening to the police officers. We are here to help you tread that line between behaving responsibly and enjoying the event and then not going too far where your event might be spoiled because police then have to take some action.
"So come, enjoy yourself, be responsible and let's have a safe and successful match."
'Please be careful'
The First Minister urged members of the Tartan Army to "please, please, please try to behave in a way that is a safe as possible".
Speaking at the Scottish Government's Covid briefing on Friday, Nicola Sturgeon said: "The virus doesn't care about football, it is not going to give you a free pass because you are there celebrating a football match.
"I don't want to sound like the killjoy in all of this, I am looking forward to watching the match tonight just like everybody else is.
"Please be careful though. And if you have travelled to London I would say two things. Be respectful to our hosts in London, don't behave in a way that is going to make their Covid problem worse over the next few weeks.
"And try not to behave in a way that might raise the risk of you bringing the virus back home to your own loved ones.
"Enjoy the match, enjoy the occasion, we're all hoping for a good outcome to the match tonight, but please be careful and be safe and follow all the rules.
"Make sure you behave in a way that shows the Tartan Army at its best. Enjoy it, but please, please, please try to behave in a way that is a safe as possible."
The First Minister accepted that precautions "are particularly tiresome when trying to enjoy the normal pleasures of a football match".
But she warned: "This virus doesn't care about football, it's not a Scotland fan or an England fan, it only cares about spreading from one person to another."