There are hopes a new pay deal will be tabled this week in a bid to resolve a pay dispute that has seen bins overflowing on city streets.
A meeting was held between local government body COSLA and council leaders over the weekend to discuss the terms of a fresh offer.
Unions have called for an improved deal and have pointed to the agreement reached with workers in England which included a £1,925 flat rate pay offer.
Rubbish has piled up as cleansing workers take strike action, with Edinburgh seeing waste littered during the final week of the Fringe Festival.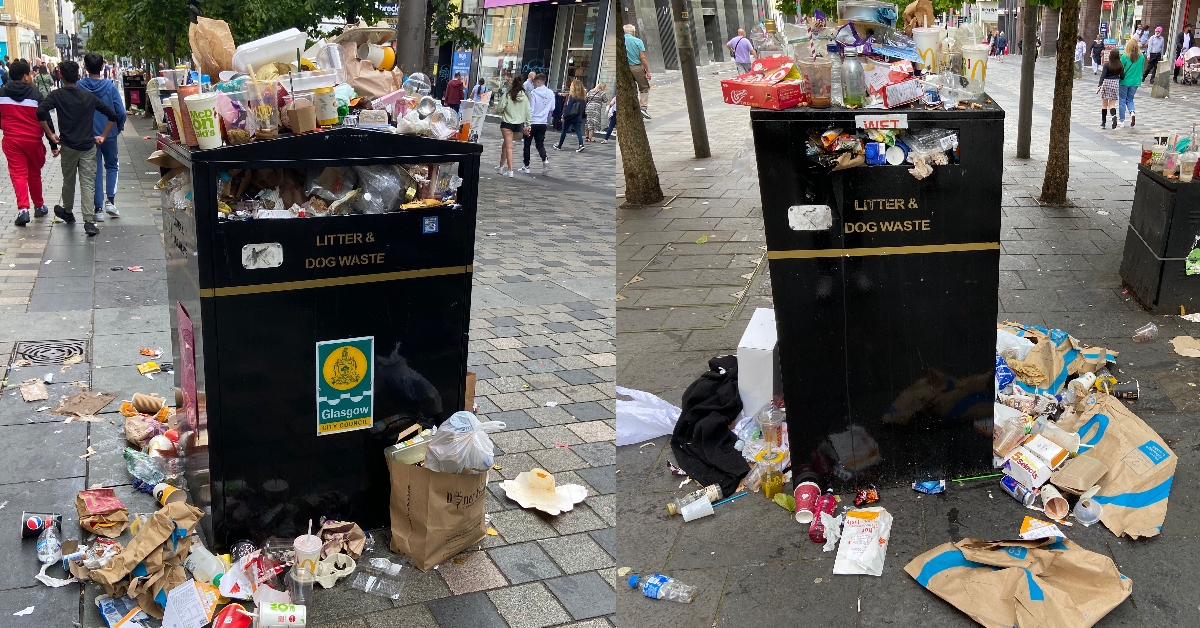 In Glasgow, bins were left to overflow after cleansing workers commenced industrial action lasting for a week.
Local government minister Ben Macpherson urged both sides to continue to seek a fair resolution to the dispute.
"We know that after constructive discussions over recent days, we are aware that COSLA, the body on behalf of local government leaders, held a meeting with local government leaders to discuss a potential proposition," he told the BBC's Good Morning Scotland programme.
"But as I'm sure you will appreciate, it would not be appropriate for the Scottish Government to comment further beyond continuing to encourage both sides to continue to seek that fair resolution and that sustainable resolution to the dispute that we all want to see as soon as possible."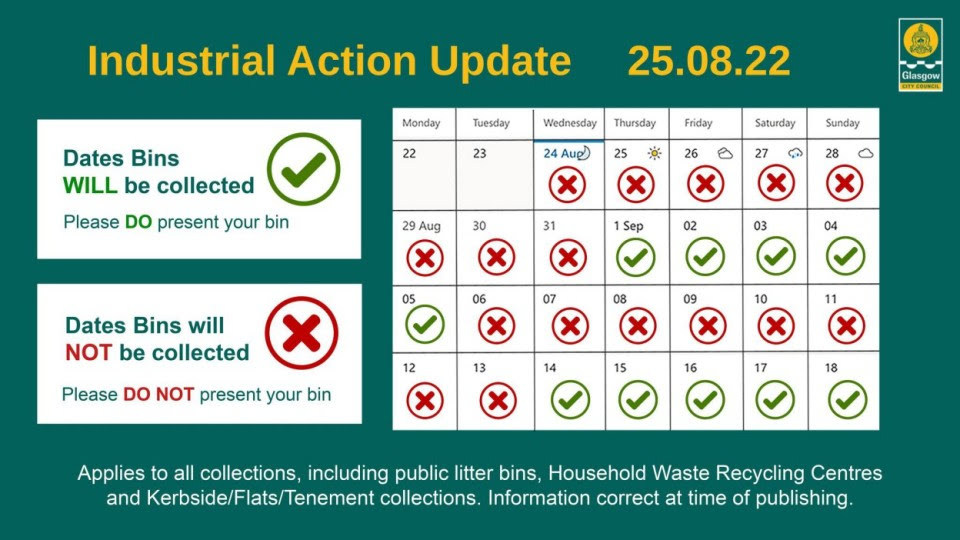 Macpherson said the Scottish Government is engaged with local government leaders.
"The unions and COSLA are of course the negotiating parties in this scenario," he said.
"The Scottish Government can't make the unions an offer because we're not the employer in this situation, but of course we're engaged with local government leaders and we want to see a resolution to this just like everyone else.
"It really wouldn't be appropriate for me to discuss a negotiation that is ongoing, but like everyone else, we want to see a fair resolution as soon as possible."