The Scottish Government risks missing a key car use reduction target without further concerted action to improve the country's public transport system, campaigners have warned.
As part of its efforts to tackle climate change, the Scottish Government has committed to reducing private car kilometres by 20% by 2030.
Transport accounts for around a quarter of Scotland's greenhouse gas emissions and presents a major challenge for policymakers.
The target, however, risks being missed due to the absence of a much more integrated and efficient public transport network, according to the Scottish Association for Public Transport (SAPT).
"The main problem is public transport facilities in Scotland are very disjointed, connecting services just don't really work," said Professor David Murray Smith, vice chair and strategy officer at SAPT.
"If the Scottish Government is serious about getting a 20% reduction in car usage by 2030, things have to move and they have to move quite quickly."
Improving Scotland's bus network is one part of the journey. Passenger bus journeys fell in Scotland by 40%, according to Transport Scotland.
The majority (55%) of bus operator revenue came through the Concessionary Travel Scheme – that is those entitled to free bus journeys.
The lasting impact of the coronavirus pandemic – including changes to working and commuting patterns – is an important aspect when considering falling passenger numbers.
But there remains a pressing question for the Scottish Government: How to discourage use of the private car and entice more people to use the bus?
The answer, according to a campaign group focused on improving the country's bus network, requires radical action.
"What you actually need to do is restrict private vehicles altogether regardless of emissions," said Greig Mackay, Bus Users UK Director for Scotland.
"You have people just now with EVs (electric vehicles) but that's still a vehicle on our roads, so until we take these vehicles out the equation, give more road space to public transport and active travel, only then will we speed up journey times, build in reliability and make public transport a default choice for people."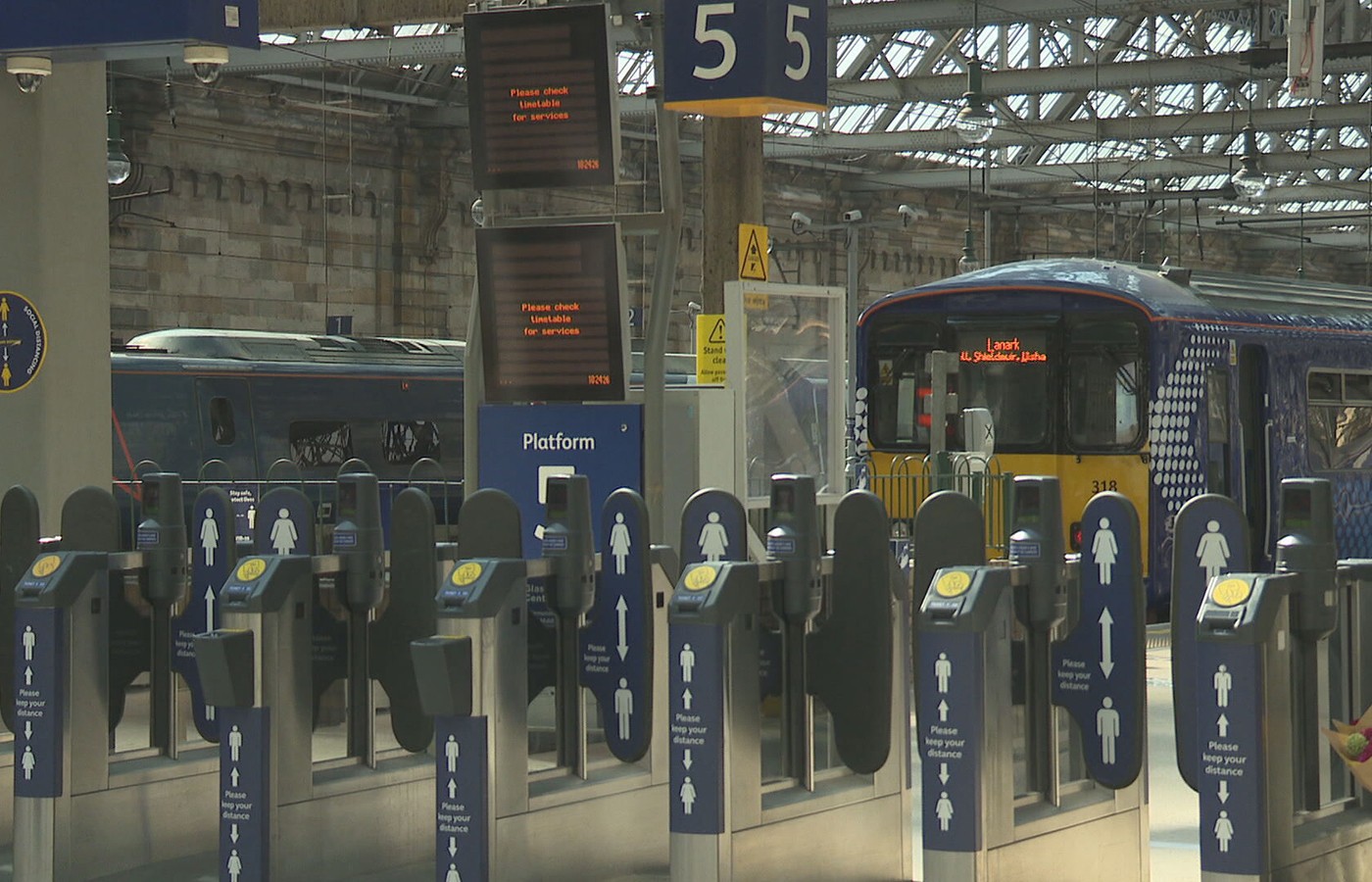 Scotland's rail network also has some way to go.
Passenger numbers have been falling for years and are yet to recover to pre-pandemic levels.
Furthermore, there is still more work to be done to electrify wider parts of the rail network to ensure it better contributes to the Scottish Government's 2045 Net Zero target.
A Scottish Government spokesperson said: "The Scottish Government is also committed to decarbonising our passenger rail network and the Rail Services Decarbonisation Action Plan commits to replacing all passenger diesel trains.
"On most routes, this will involve electrification, but for some more rural routes, this will involve battery or hydrogen technology, which is currently being developed."
Concerns over fares and the affordability of train travel have long been criticisms levelled at Scotland's rail network. In July ScotRail fares rose by 4.8%
The Scottish Government said it recognised concerns over affordability and was progressing with its Fare Fairs Review to ensure passengers were presented with value for money.
A spokesperson said: "The Scottish Government is committed to supporting ways to make sustainable travel choices more attractive, as we know that to reduce car use, public transport has to be available, affordable and accessible.
"We are progressing the Fair Fares Review to ensure a sustainable and integrated approach to public transport fares that supports the future long term viability of such a system."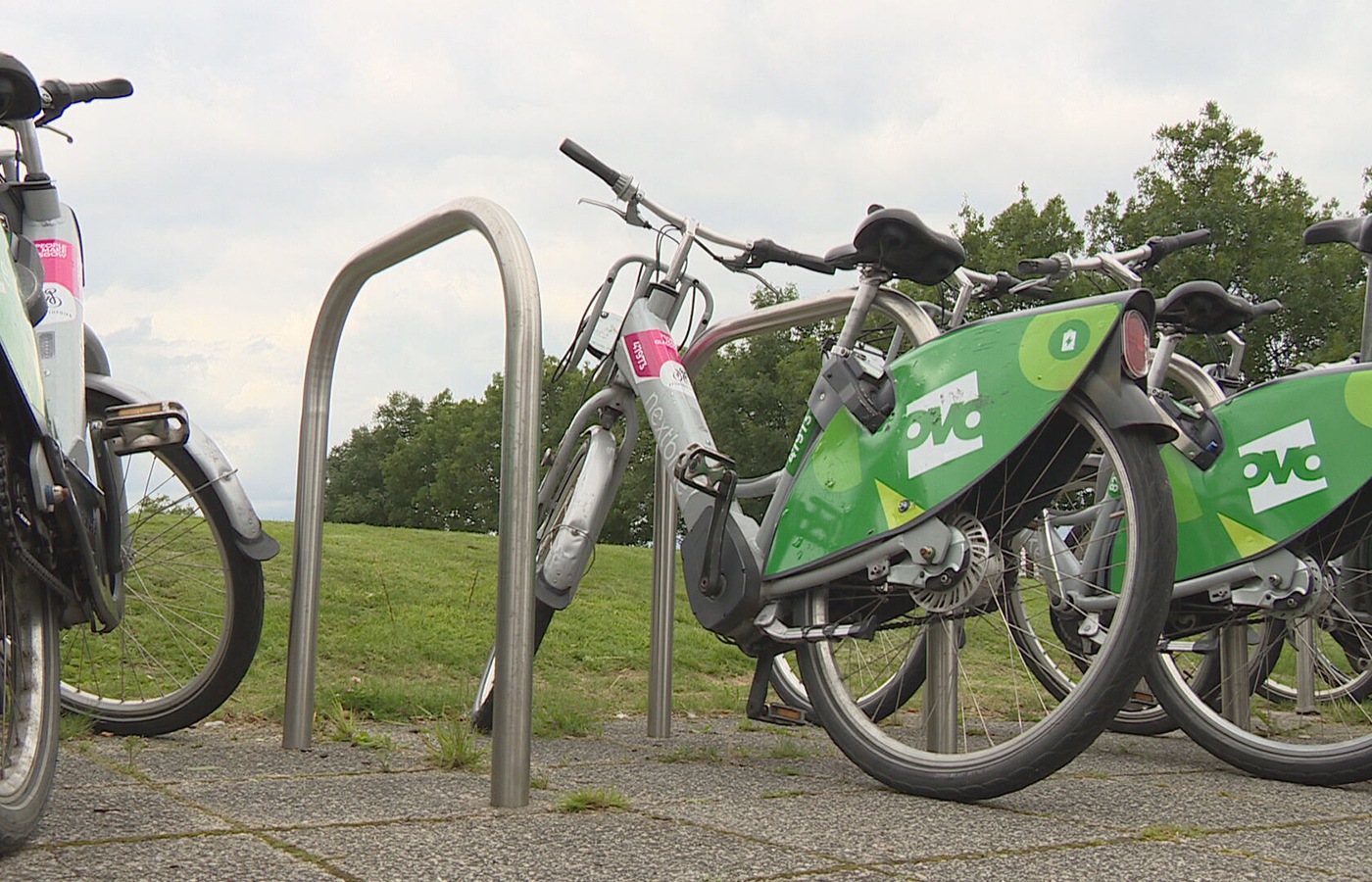 Another key plank of the sustainable travel strategy is active travel – that is getting around by walking, wheeling or cycling.
According to a recent survey by Sustrans, a charity that campaigns for better investment in active travel infrastructure, 55% of people would like to see more investment in such infrastructure such as walkways and cycle paths.
Although there are signs of progress.
Claire Daly, head of policy and communications at Sustrans, said: "There are great bits of infrastructure particularly in Glasgow, it's imminent in Edinburgh.
"But it's getting the continuous routes. We need delivery of routes at pace and at scale."