Scottish football fans are being exposed to a high level of alcohol marketing at matches, according to a new survey.
A snapshot poll of Scottish Football Supporters Association members found that 79% had been exposed to alcohol adverts or promotion specifically around football.
The results also show that supporters are open to change, with two-thirds (64%) of supporters agreeing that Scottish football's reliance on the alcohol industry sponsorship is a "bad thing".
Fans are more than three times more likely to believe that replacing current alcohol sponsorship with non-alcohol sponsorship would be a positive change rather than a negative one.
Additionally, two-thirds (66%) agree with the decision of Scottish Women's Football not to accept sponsorship from alcohol companies.
The poll of 287 fans was prepared for Scottish Health Action on Alcohol Problems (SHAAP), which has launched a campaign called 'Calling Time', which aims to end alcohol sponsorship in Scottish sport.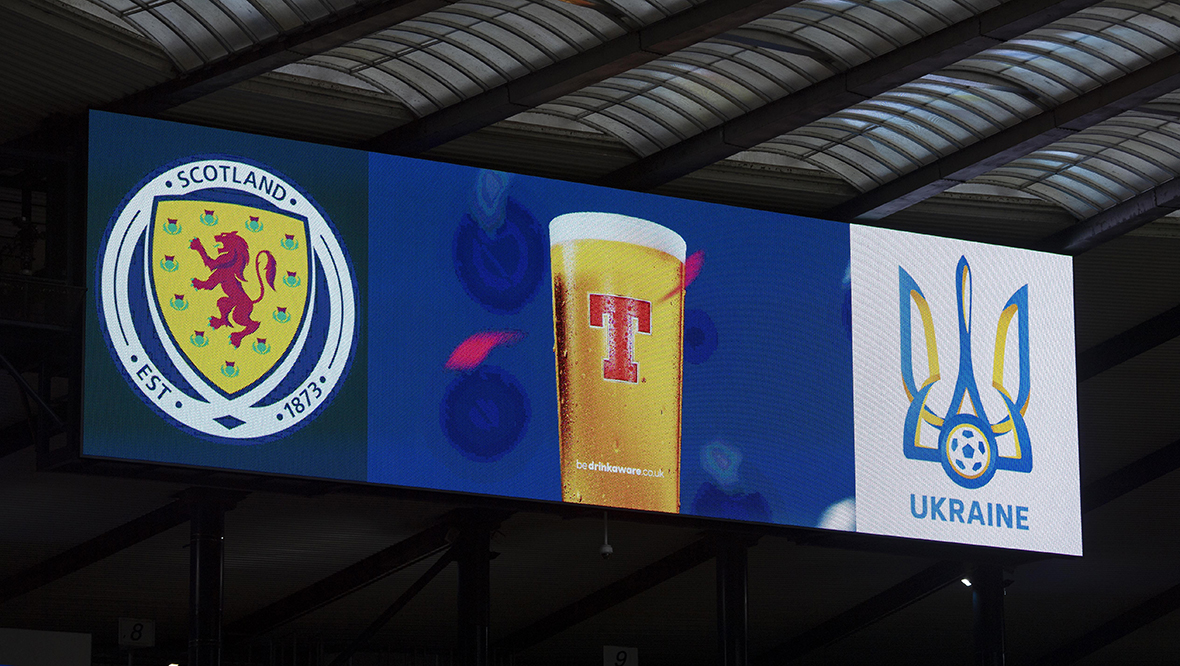 SHAAP's campaign was launched in November, as a new report revealed that Scotland is the country with the second highest proportion of alcohol sponsors across ten comparable European leagues.
Elinor Jayne, director of SHAAP, said: "The results of this survey demonstrate the effectiveness of sponsorship by the alcohol industry.
"While we know that the industry only represents 6.4% of all sponsors in the Scottish Premiership, 79% of fans in this survey reported being exposed to that sponsorship.
"It is well established that exposure to alcohol marketing like this directly influences how much and how often people consume alcohol.
"Alcohol harm is one of Scotland's greatest public health challenges – with more than three people a day dying in Scotland wholly because of alcohol.
"These tragic and preventable deaths must be addressed with absolute urgency and the widespread and pervasive nature of alcohol marketing in Scotland simply has to come to an end."
The Scottish Government is considering an 'Estonian-style' system for alcohol advertising, which would see it banned from sports events, billboards and buses.
It said such advertising was seen by large numbers of children and is linked to problematic drinking later in life.
A consultation suggests banning sponsorship arrangements for clubs and organisations to create a more "family-friendly" environment.
Andy Smith, chairman of the Scottish Football Supporters Association, said: "We carried out this survey because we support the rights of fans to have a say in the future of Scottish football.
"We will keep working with fans to ensure that their views on alcohol marketing and sponsorship are heard."
What is being considered?
One option being considered is banning alcohol-branded sports merchandise, including on replica kits.
It could also prohibit alcohol adverts on pitch-side hoardings and stop players and managers from appearing in adverts online or on TV.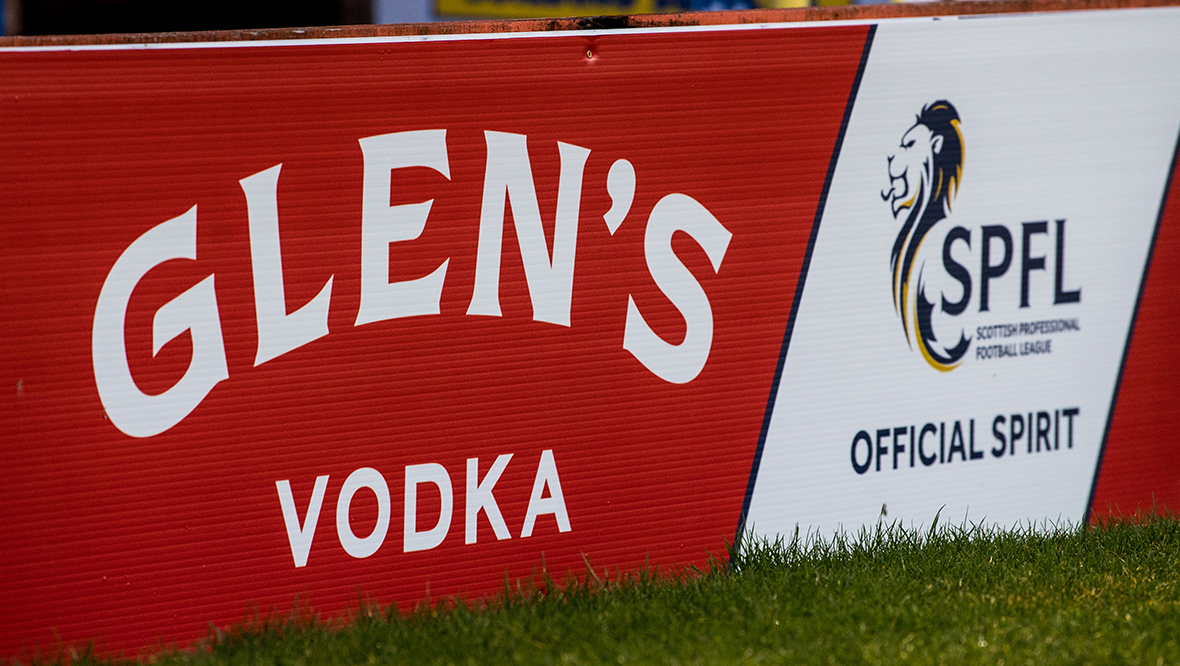 The Scottish Professional Football League has Glen's Vodka as an official sponsor.
The consultation, which runs until March 9, also considers alcohol advertising at cultural events like music festivals, the Edinburgh Festival Fringe and the Royal Edinburgh Military Tattoo.
'More needs to be done'
Public health minister Maree Todd said: "There is clear evidence that adverts which glamorise drinking can encourage young people to drink alcohol and have a detrimental impact on those in recovery from problem alcohol use.
"We are making progress already, with our minimum unit pricing reducing alcohol sales in the off-trade, but with 1,245 alcohol-related deaths last year, we know that more needs to be done if we are to tackle Scotland's problematic relationship with alcohol.
"This consultation is an important step in doing that, and I am extremely grateful for the young voices who have helped us get this far."
'Significant consequences'
The SFA and SPFL will both contribute to the consultation process, and say they will encourage clubs, other sporting and event bodies, and supporters to do likewise.
They said they wanted to ensure "the findings are based on fact and include the potential multi-million-pound cost to the national game and the entertainment industry as a whole."
Both governing bodies have warned that financial implications could be "extremely grave" with long-held sponsorships gone and chances of hosting major competitions or finals lost.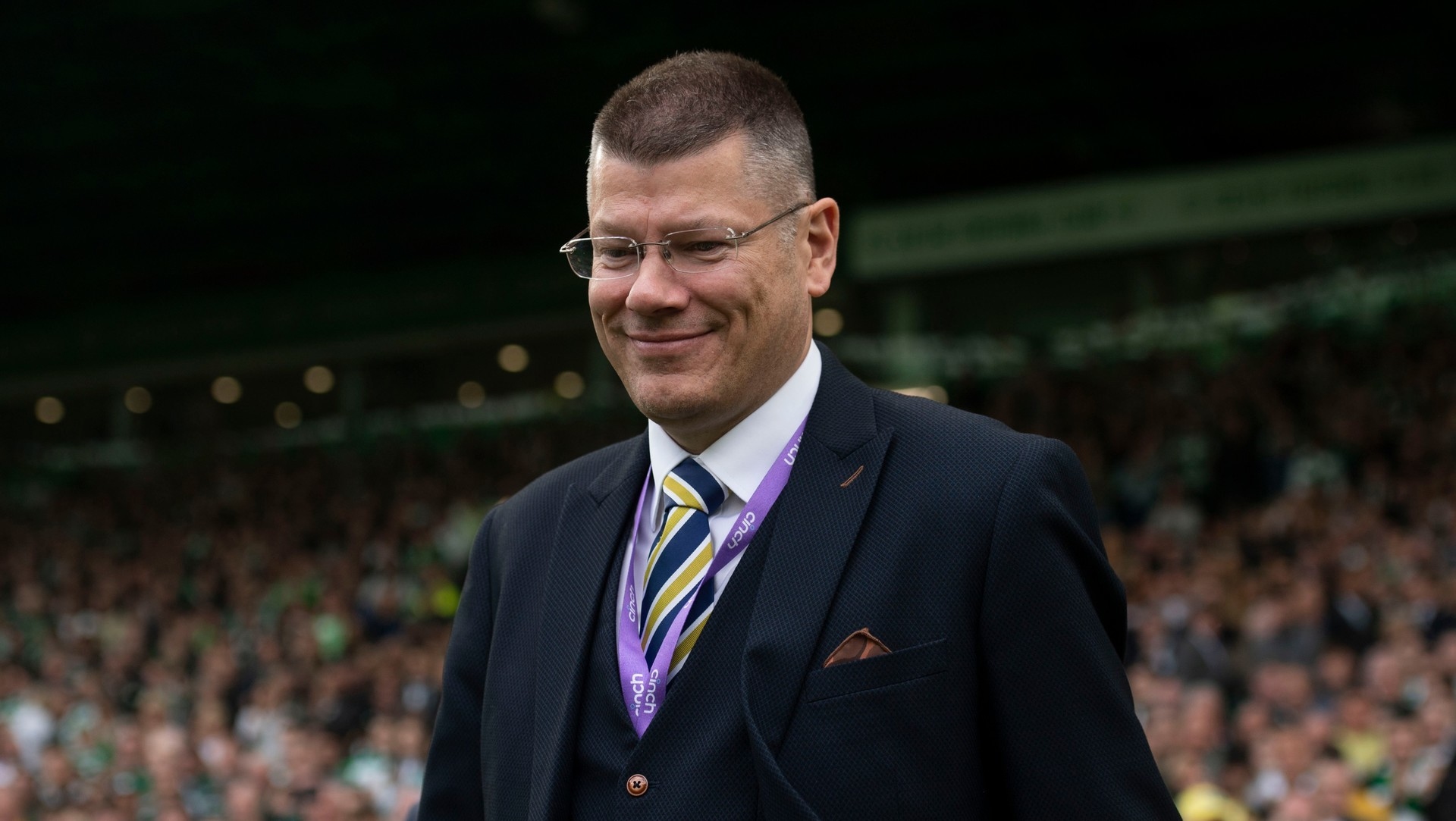 SPFL chief executive Neil Doncaster said the proposals raised a number of profound questions.
He said: "Over recent years, Scottish football has made enormous strides, leading the charge in promoting responsible drinking, which should not be regarded as an inherent evil, but something that the vast majority of the adult population enjoy in moderation.
"If the government enforces a blanket ban on alcohol advertising in Scottish football stadia, there could be enormous consequences for all Scottish clubs playing in Europe, where brewers such as Heineken are at the centre of UEFA's family of sponsors."
Meanwhile, SFA chief executive Ian Maxwell said the 40-year alcohol ban within stadiums was evidence of the SFA's support of responsible drinking campaigns.
He said: "Scottish football is already restricted by the Criminal Justice (Scotland) Act 1980, which for more than 40 years has prohibited the sale of alcohol within football grounds.
"As a consequence, we cannot control consumption levels that take place outside of the stadium bowl and thus cannot be part of a data-led solution.
"We will contribute to the consultation to ensure a fact-based approach and to highlight the consequences of any legislation being imposed.
"For the avoidance of doubt, the national game remains supportive of responsible drinking campaigns, especially aimed at harmful drinkers, and will continue to use the power of football to promote that responsibility for the benefit of all concerned."
STV News is now on WhatsApp
Get all the latest news from around the country
Follow STV News
Follow STV News on WhatsApp
Scan the QR code on your mobile device for all the latest news from around the country