NatureScot has shared stunning images of Scotland's wildlife for those who have been unable to venture out into the great outdoors this year.
From thousands of migrating geese and the fierce deer rut to surging waterfalls, autumn normally heralds spectacular displays of wildlife.
Unfortunately due to the coronavirus pandemic, a lot of people have been unable visit their favourite far-away beauty spots.
Debbie Bassett, NatureScot's biodiversity strategy manager, said: "More Scots, concerned about their wellbeing, are turning to nature as a crucial way to help tackle stress in difficult times.
"Autumn in Scotland can be absolutely breathtaking. To see and hear a flock of geese lifting off from their night-time roost, or two stags bellowing and locking horns are two of Scotland's greatest wildlife spectacles.
"People living near these incredible natural displays have a fantastic opportunity to enjoy them. But for anyone whose travel is restricted, there are these beautiful images that celebrate some of the best of Scotland's wildlife."
Stunning scenery
Waterfalls are often at their most impressive at this time of year when rainfall is heavier.
Combined with autumnal leaves, they are an even more majestic sight than usual.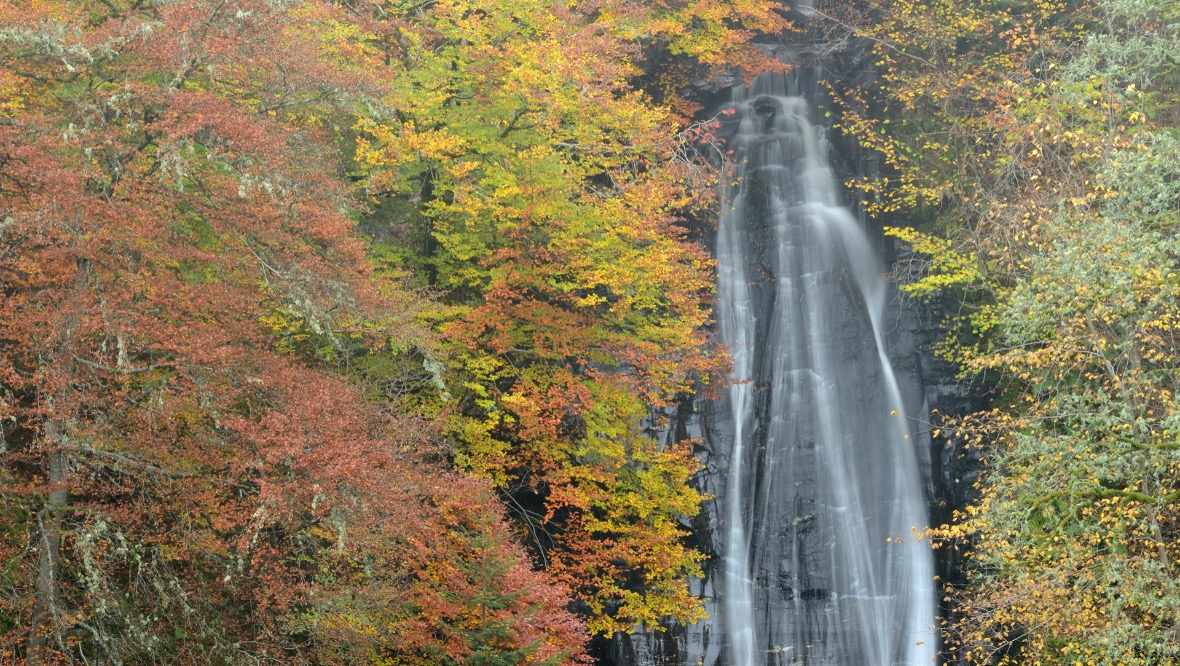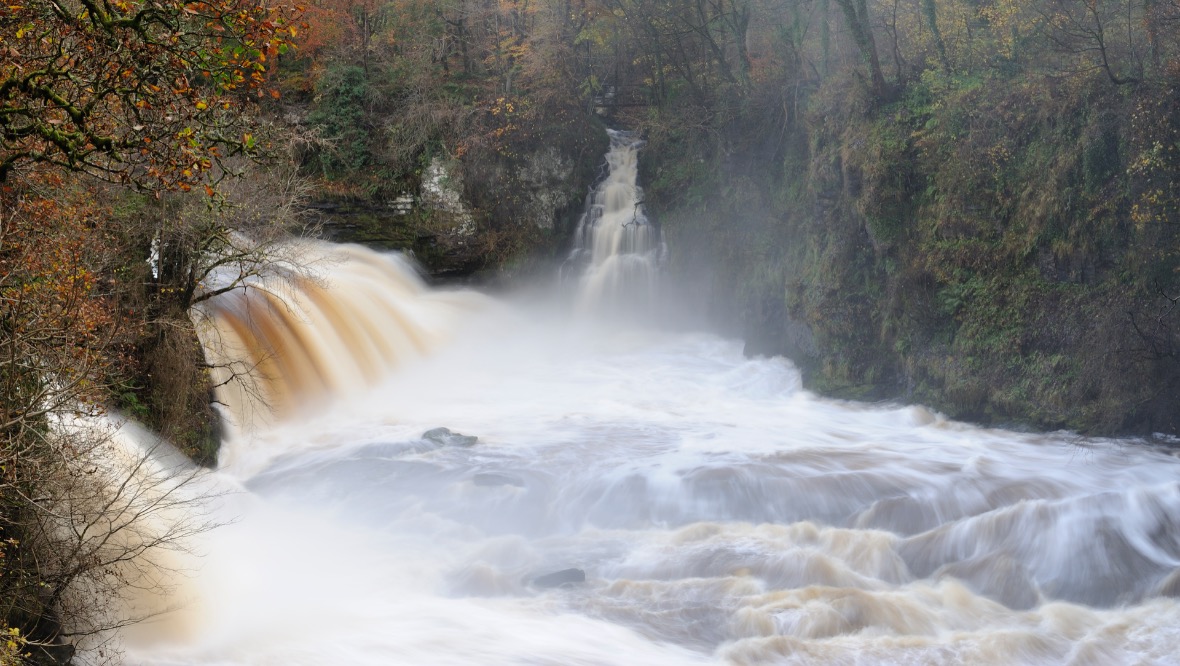 Wonderful wildlife
The red deer is Britain's largest land mammal.
The fierce rivalry between stags to mate with the hinds usually starts with roaring, posturing and thrashing the ground. It then moves onto a shoving match with clashing antlers.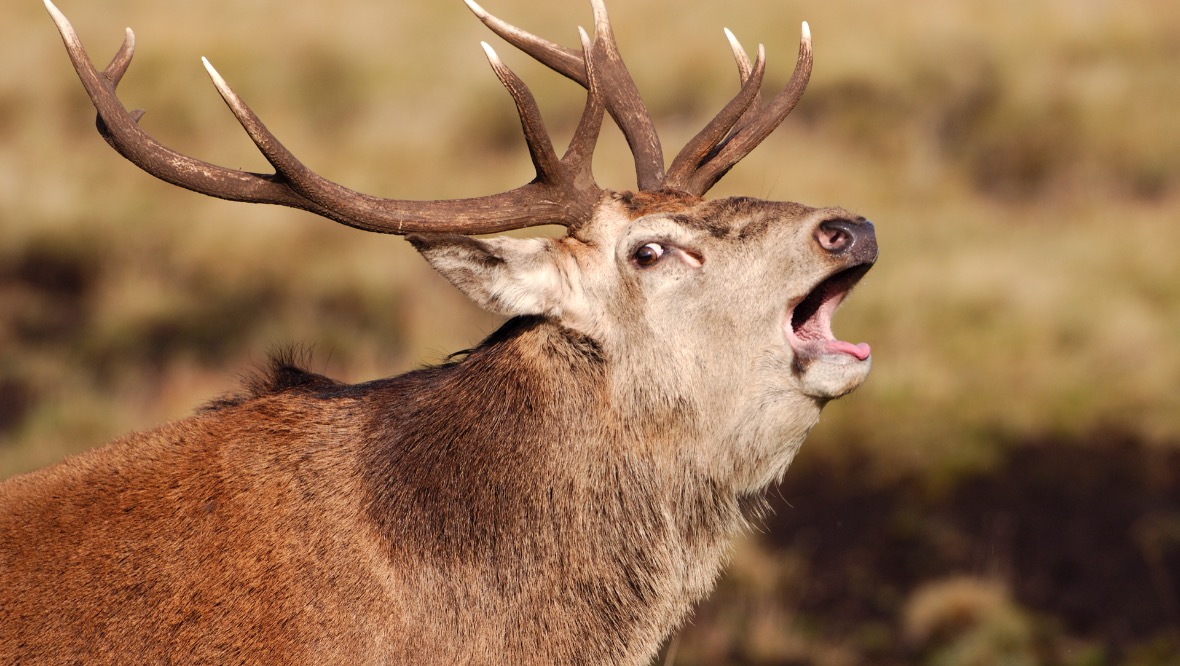 Stags can be seen and heard roaring from late September onwards on nature reserves at Ben Wyvis in the north, Cairnsmore in the south, Mar Lodge Estate in the east, Beinn Eighe in the west, and the Isle of Rum in the Inner Hebrides.
Birds of a feather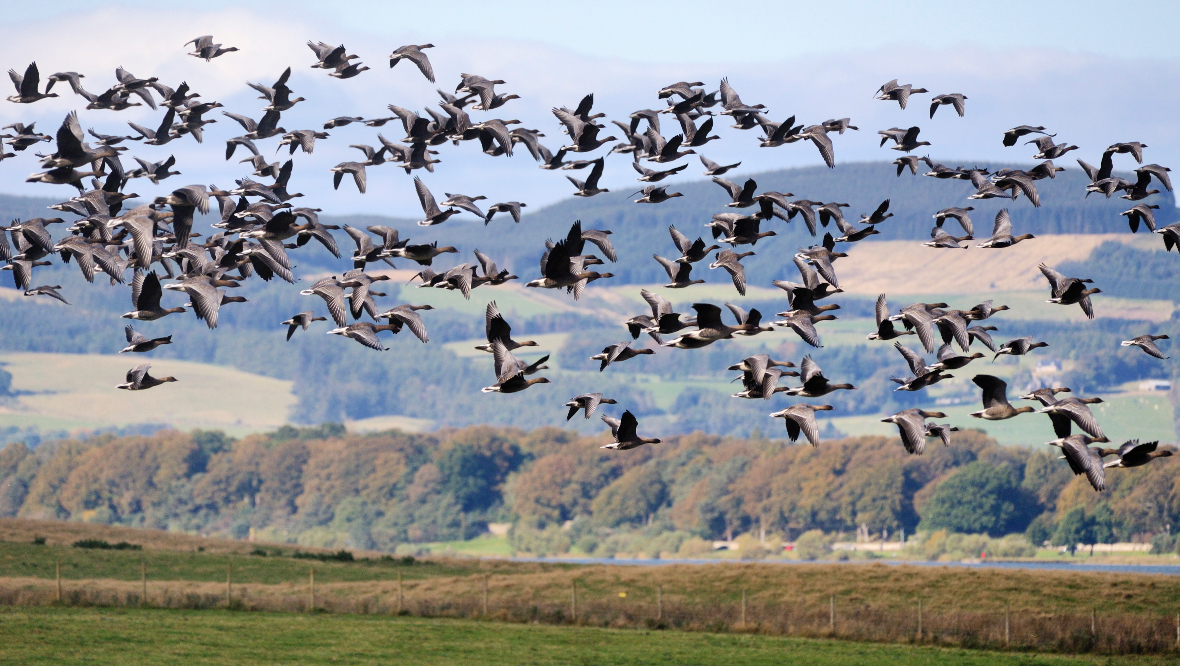 Several species of geese migrate as far as 3400 miles to reach Scotland for their winter feeding, before returning to more northern climes in the spring to breed.
At Loch Leven, October sees a mass migration of pink-footed geese from Iceland.
On Monday, 84,400 pink-footed geese were counted at the Scottish Wildlife Trust's Montrose Basin Wildlife Reserve – just shy of the 90,000 record from October 2016.
The geese are known for their incessant and high-pitched 'wink-wink' calls, which can often be heard when they fly in their typical v-formation in large flocks or skeins.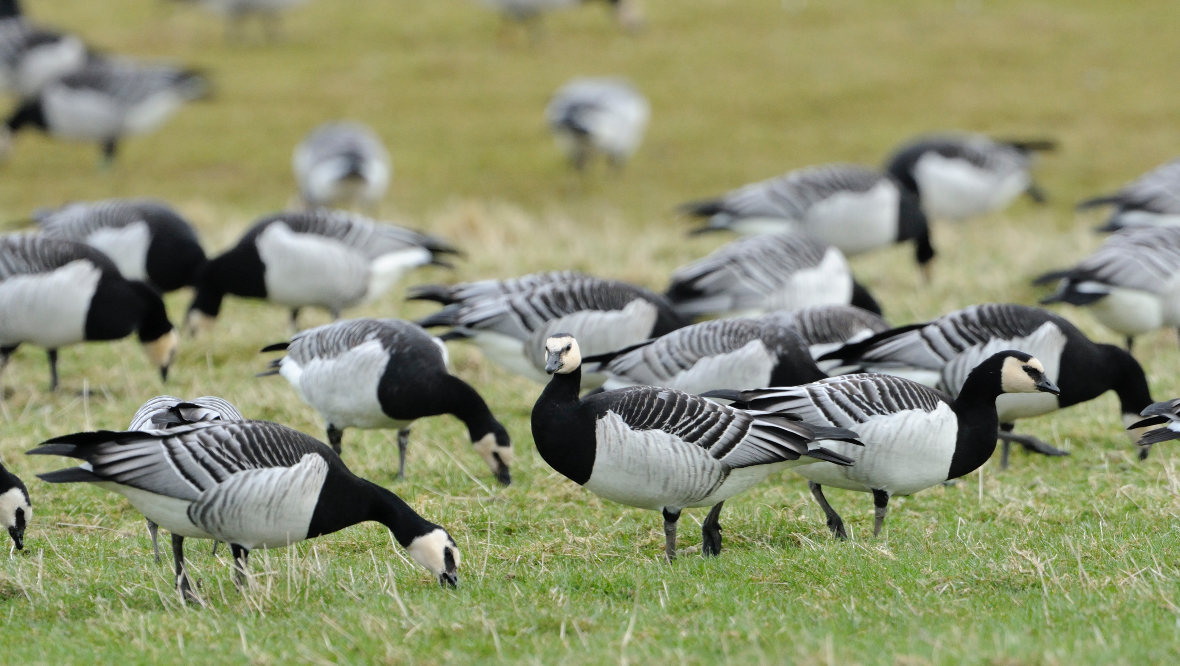 At Caerlaverock nature reserve, the entire Svalbard population of 40,000 barnacle geese stay on the reserve for the whole winter.
For further information and to see more wildlife snaps, click here.
STV News is now on WhatsApp
Get all the latest news from around the country
Follow STV News
Follow STV News on WhatsApp
Scan the QR code on your mobile device for all the latest news from around the country