Daniel was just under four weeks old when we got the devastating diagnosis of his hearing loss.
We arrived at the Royal Children's Hospital in Glasgow aware there could be a serious problem. But – if I'm being honest – we were in denial. Or maybe just hopeful.
The signs were there. Hours after his birth, staff in the maternity unit couldn't get a clear signal from his newborn hearing screening test – a simple test that looks for a clear response from your baby's ears.
At five days old, we took Daniel to my husband's graduation ceremony at the University of Glasgow – the loud bagpipes nearby didn't rouse Daniel at all. And a rowdy house with a three-year-old bursting with energy (Daniel's big brother, Mikey) also didn't stir our newborn baby boy in the slightest.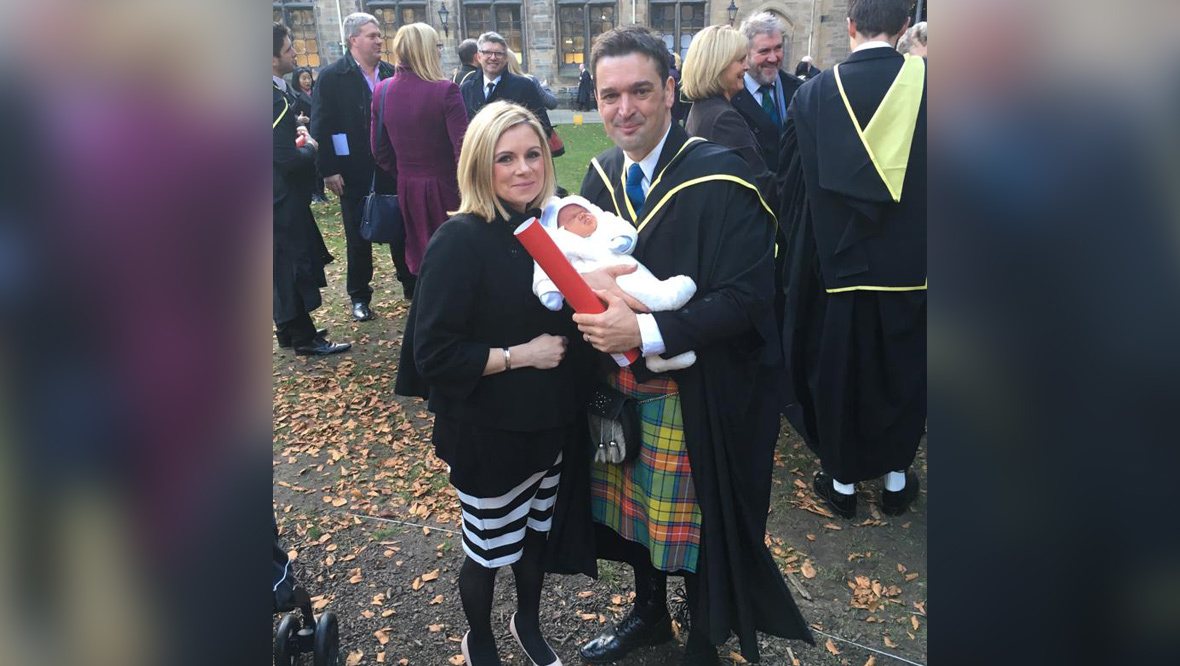 The hearing test itself took several hours. We sat patiently, cradling Daniel, while an earpiece was placed in his tiny ears and little sensors were placed around his head. For these tests, sounds at different frequencies are played into your baby's ears.
A computer records the responses, so the audiologist can measure how well your baby's ears respond. One ear is tested at a time. After what felt like an eternity (but, in reality, it was probably no more than an hour) the audiologist, very gently, told us she was getting virtually nothing from that ear.
It was the most awful shock. I felt an instant guilt, like I had caused this.
I literally asked the audiologist if it was because I hadn't sung Twinkle, Twinkle Little Star to Daniel enough when he was in the womb? She said "no, of course not", but I was already sobbing.
Deep breath and we moved onto his right ear. We waited and watched. Then we were told in that ear, Daniel had moderate to severe loss. That meant he had some hearing – that was something.
That day, we will never forget. Daniel had a tiny bit of hearing, but was still regarded as deaf.
Back then, we didn't know enough about hearing loss and deafness. We thought being deaf meant you couldn't hear at all. But we were wrong. Deafness relates to all levels of hearing loss from mild, moderate, severe, to profound.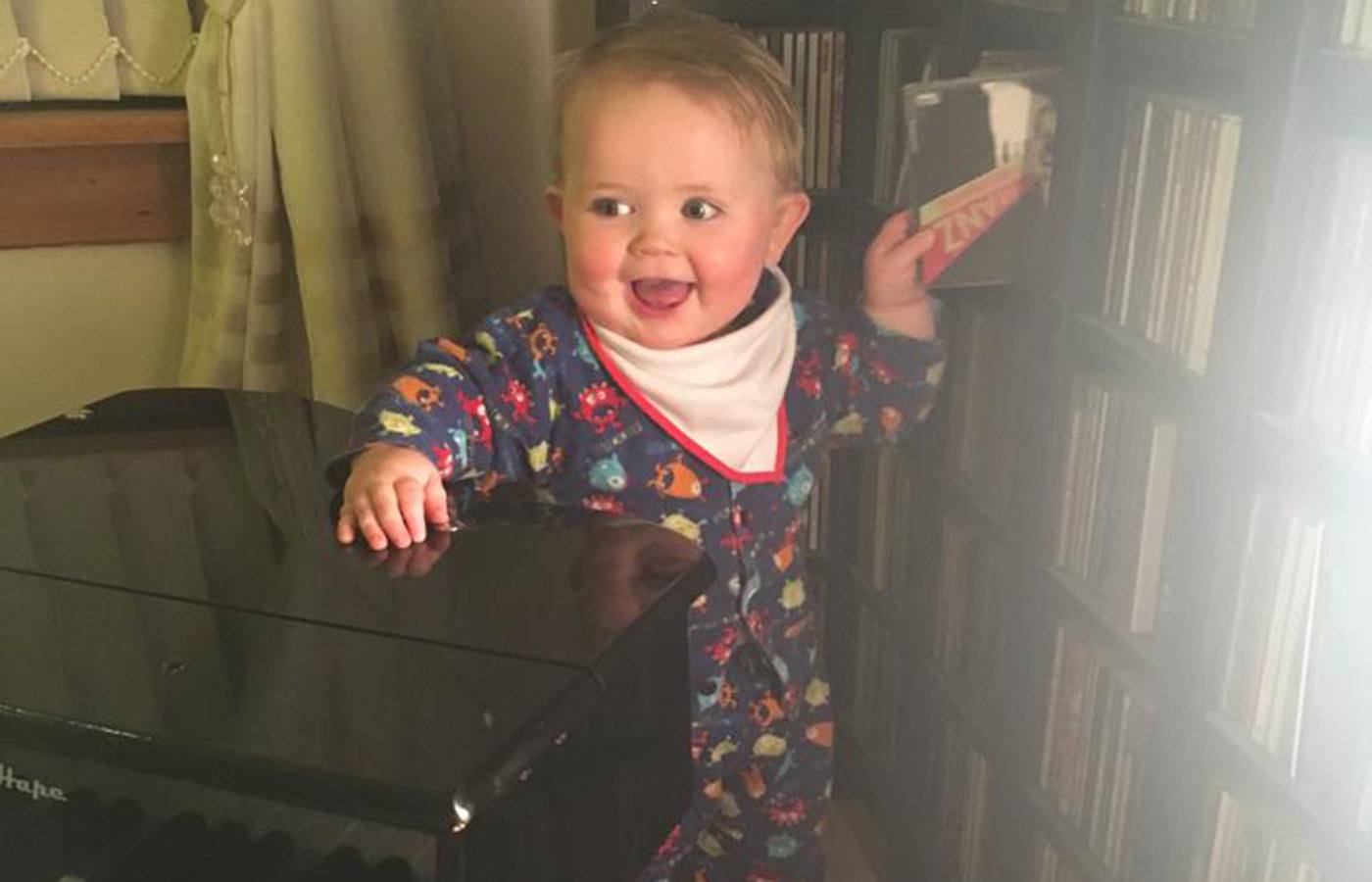 We are more than six years on now from that devastating day and Daniel is thriving thanks to early diagnosis and expert help.
Within weeks of being told about Daniel, we were bombarded with letters from the health board, appointments for audiology to fit Daniel with hearing aids, the name of his consultant; speech and language therapy.
Helpful brochures and booklets arrived from the National Deaf Children's Society. Then a letter from the council introducing us to Daniel's Teacher of the Deaf (ToD), Amanda McNamara.
Amanda met Daniel as a baby, as that's another extra thing these specialist Teachers of the Deaf do. They make contact with families of newly-diagnosed children.
So, even before a deaf child enters the education system, the work of a ToD begins. During these early visits, Amanda (as well as the speech therapist) advised us on how to help Daniel in those early years.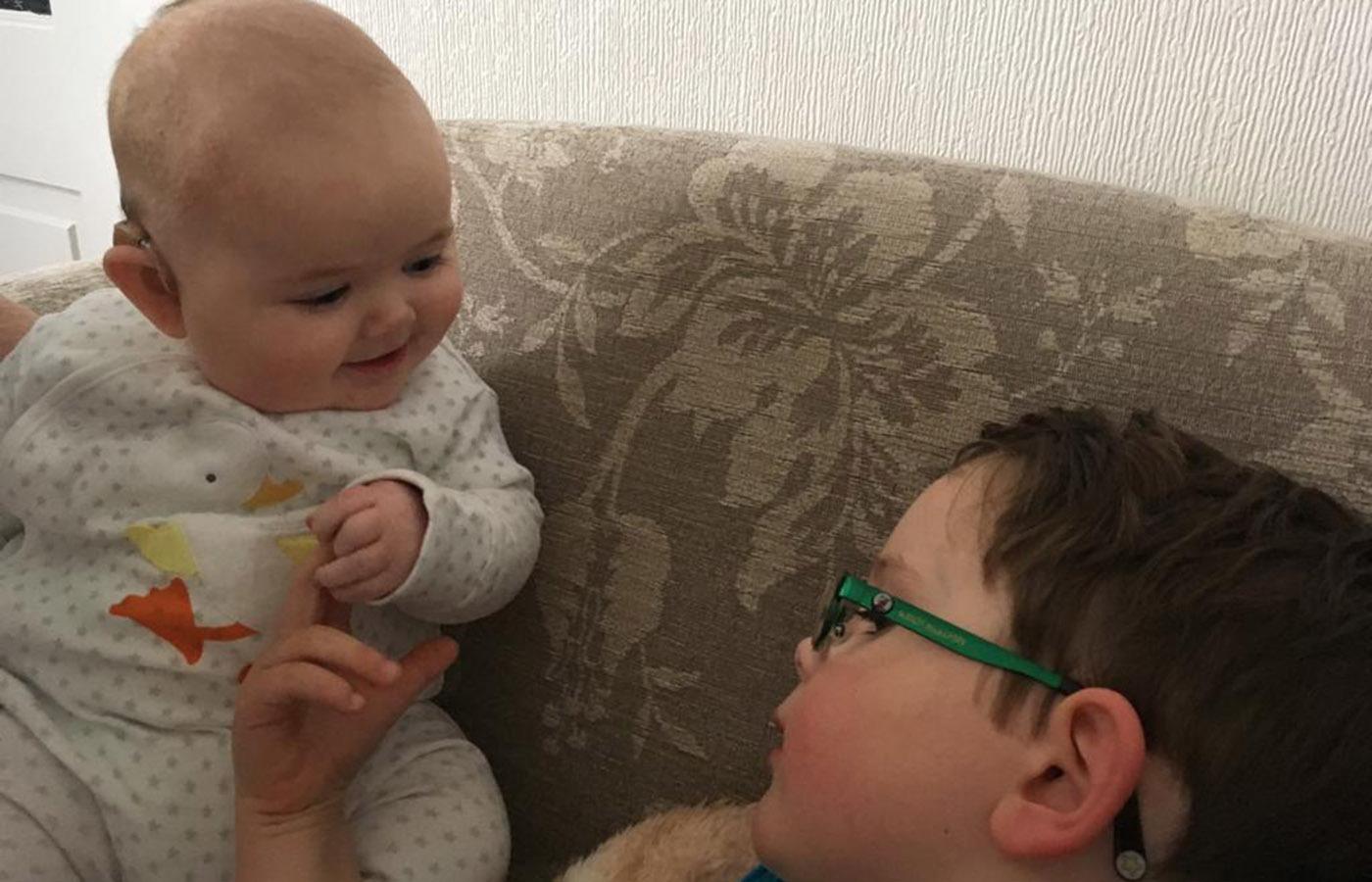 Advice included having your baby facing you in the buggy or pram, so they always see your face and lips, talking lots to your baby – almost like you're giving a running commentary of what you're doing, so they are exposed to language – right through to creating a good, listening environment at home, with carpets, soft furnishings and curtains (so sound doesn't bounce around).
At the time, we lived in a lovely open-plan house with hard floors. It wasn't an ideal listening environment, so we rushed out and bought lots of big, foam mats to cover our downstairs living area. It looked like a dance floor! But it helped create a better environment for Daniel to hear. It was all a learning curve.
In terms of how we communicated with Daniel, we chose speech. With his hearing aids in place, we wanted to give speech a chance.
I could hear, my husband could hear, and so could Daniel's big brother, Mikey. So, we choose speech as no-one else in the family was deaf. However we did incorporate some sign at home and that's something Amanda did with Daniel in nursery too.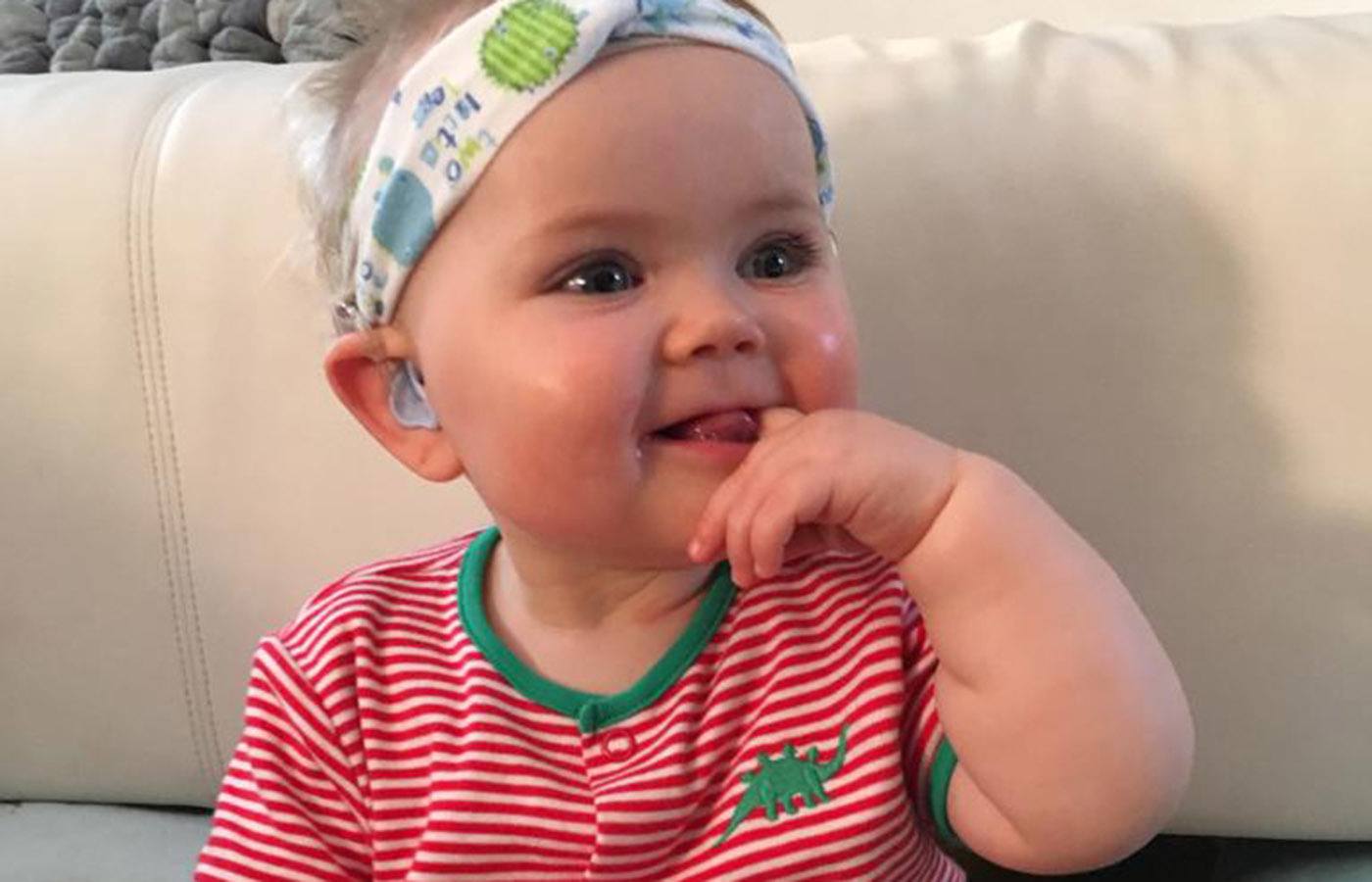 Due to his hearing loss, Daniel was allocated an early nursery place where Amanda visited him two to three times a week. Together, they worked on speech AND sign – I felt that really helped bring Daniel's speech on. It also meant when Daniel got older, if he wanted to sign, he had the foundations.
Amanda did fantastic things with Daniel. The one-to-one sessions really helped with speech. We moved house a year later and that meant a new ToD, as we'd moved to a neighbouring local authority. We were introduced to a new ToD, Janice McKenzie.
Janice had such a breadth of experience and was key at helping not just Daniel, but us, as parents, with the new technology Daniel would use at school to help him hear the teacher even better.
When she visited Daniel, he affectionately described her to his classmates as the person "who fixes my ears", which made me smile! Janice retired last year and that's a real problem facing the education system.
There are only 100 fully-qualified ToDs in Scotland and almost half of them are due to retire in the next decade. And with difficulties in attracting teachers to specialise in deaf education, where will that leave deaf youngsters in the future?
Today, Daniel is thriving, he is six-years-old and loving school. His new ToD, Karen MacLeod, works with him twice a week at his mainstream school and is working wonders with him. Karen also advises his class teacher, Mrs O'Donnell, on best practice and we couldn't ask for a better teacher.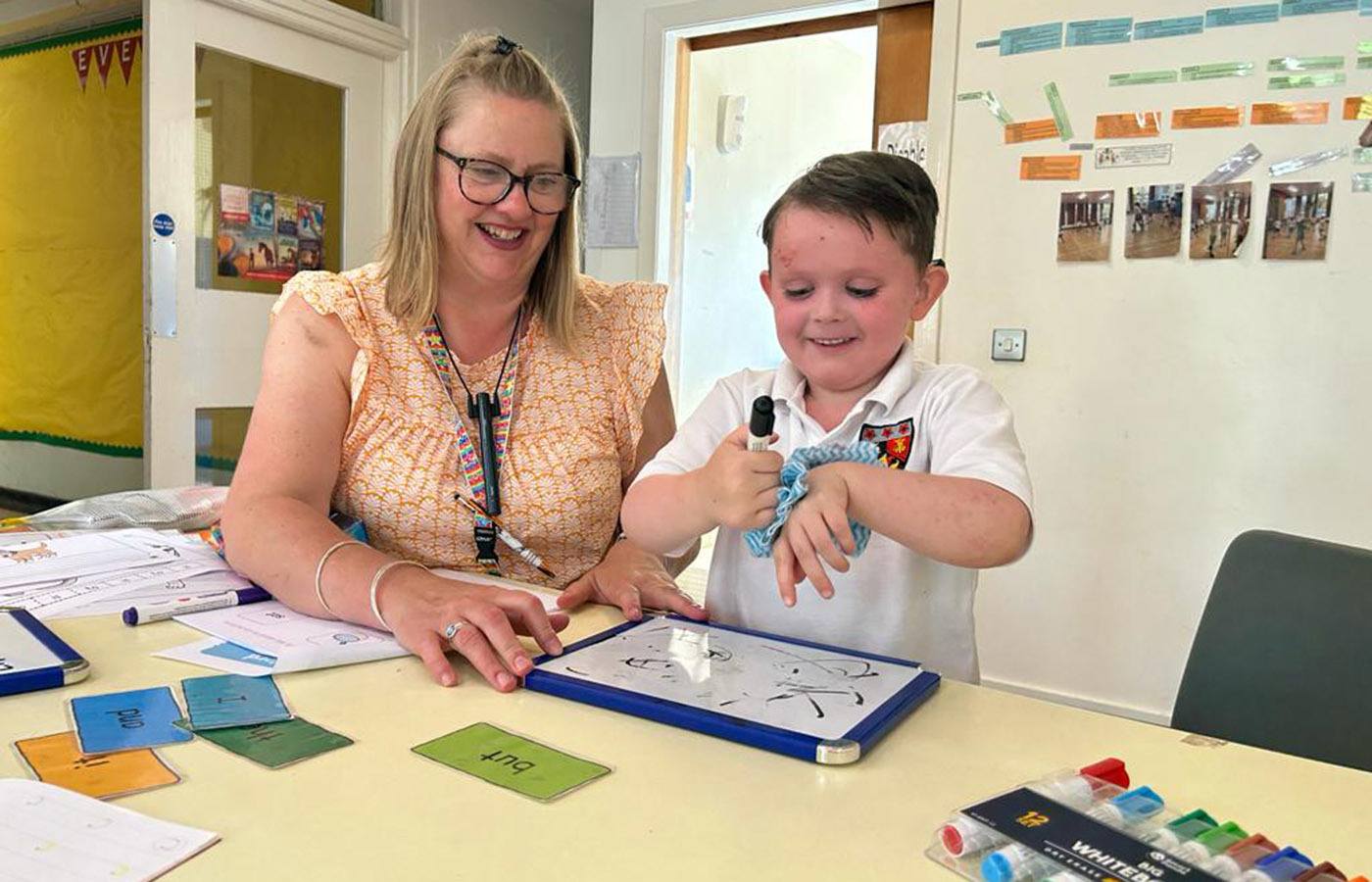 She is so switched on with all of Daniel's technology and what he needs. Daniel's school also embraces learning more about deafness; recently pupils were taught a little BSL for Deaf Awareness Week and they've held special assemblies to teach the whole school about deaf awareness.
We know Daniel has severe hearing loss and that is part of him. But it does not define Daniel. He is the happiest, chattiest little boy you could ever meet.
When he is older, he wants to be a spy/secret agent. Or an astronaut. He's not quite decided yet, but one thing for sure is, thanks to Teachers of the Deaf, our little's boy's life chances are greatly improved and there's nothing stopping him from achieving whatever he wants.
Tonight's 'Scotland Tonight' programme looks at deaf education through the perspective of school pupils who have various levels of hearing loss. Led by Kelly-Ann, the programme will explore the work of specialist Teachers of the Deaf and how the number of people in the profession are falling.
Scotland Tonight is on STV and the STV Player at 8:30pm on Thursday, June 15th.
A BSL interpreted version of the programme with also be available on the STV Player.