The Sturgeon Moon, the last supermoon of the year, is set to dazzle the skies this week.
This next full moon will not be as big as July's but it is the third closest full moon of the year.
A marginal supermoon, it's also called the Green Corn Moon, the Raksha Bandhan Festival Moon, Nikini Poya, the end of the Esala Perahera Festival, and the Tu B'Av Holiday Moon.
It will reach its peak on Thursday, August 11, and remain through Saturday morning.
The planet Saturn, nearly at its brightest for the year, will appear above the Moon Thursday night into Friday morning.
According to NASA, the Maine Farmer's Almanac began publishing Native American names for the full moons in the 1930s, and these names have become widely known and used.
According to this almanac, as the full moon in August, the Algonquin tribes in what is now the northeastern United States called this the Sturgeon Moon after the large fish that were more easily caught this time of year in the Great Lakes and other major bodies of water.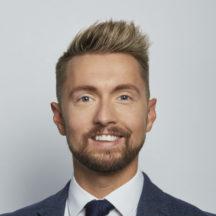 Insight
Sean Batty
STV meteorologist
"Another month, and another supermoon, although not quite as super as July's one.
"A supermoon is when the moon appears ever so slightly bigger due to its closer proximity to earth, but this full moon is about 2,000 miles further away than July's was.
"The next time the moon is this close to earth will be Christmas Eve, but it will be a new moon around then, so you won't see it. The next full super moon isn't until 1 August next year."