Next week's rail strikes will go ahead after talks failed to resolve a row over pay, jobs and conditions, the RMT union has announced.
Nationwide industrial action by signal workers will mean 89% of ScotRail trains will not run over three days, ScotRail has said.
"Despite the best efforts of our negotiators no viable settlements to the disputes have been created", the Rail, Maritime and Transport union seneral secretary Mick Lynch said.
He confirmed that strikes at Network Rail and 13 train operators will go ahead on Tuesday, Thursday and next Saturday, and on London Underground on Tuesday.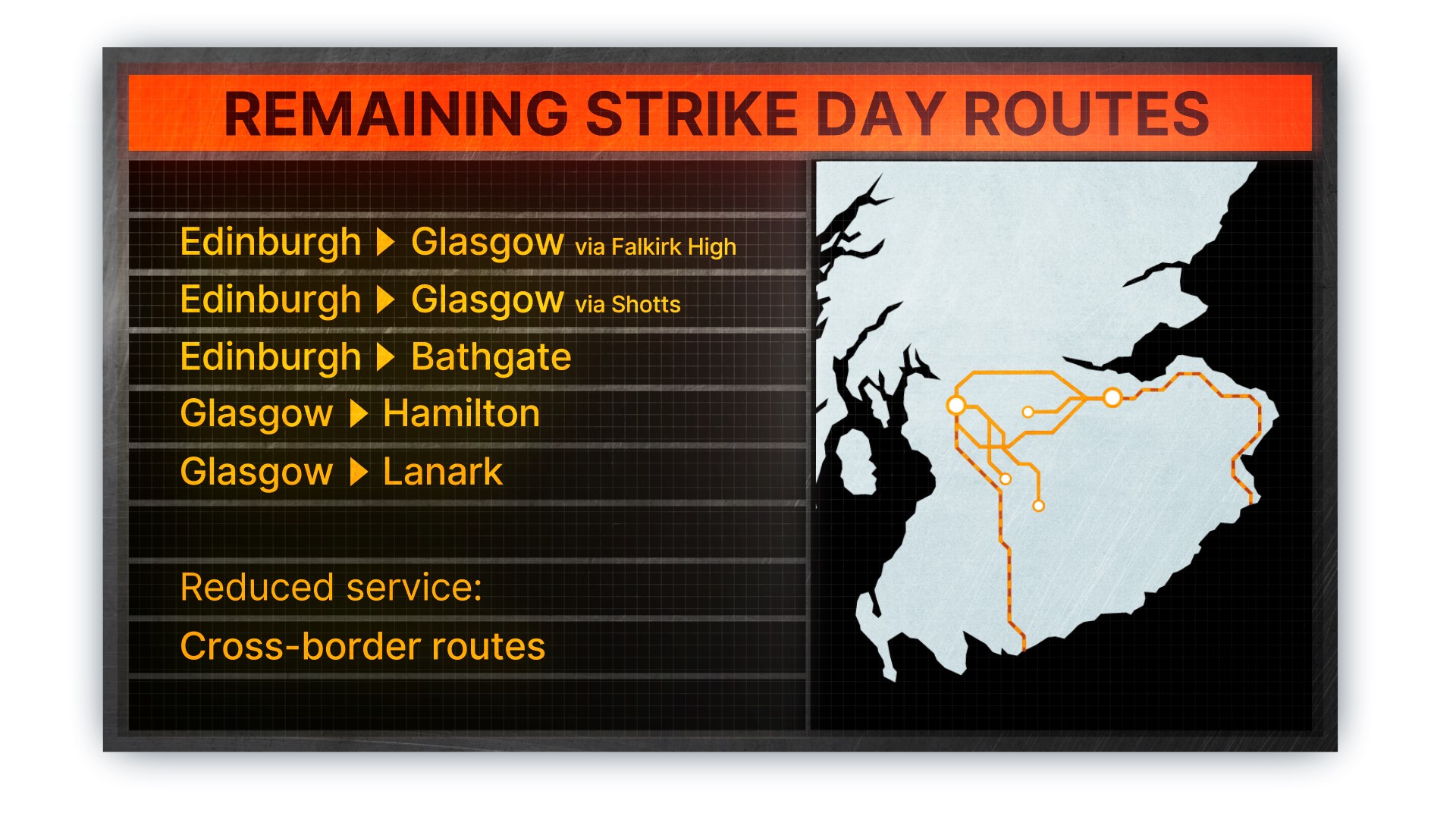 The action by tens of thousands of rail workers will cripple services for most of the week.
The Rail, Maritime and Transport union (RMT) said it had held discussions in the past few weeks at senior levels with Network Rail and train operators.
Mr Lynch said thousands of jobs were being cut across the rail networks and workers were facing below-inflation pay rises.
The network-wide strike action by the RMT union on June 21, 23 and 25 will "severely limit" the number of services operating for passengers and freight – on top of ScotRail's emergency timetable that has already seen a third of trains axed.
Just 180 journeys will being running – ScotRail usually operates around 2,150 daily services – meaning 89% of trains will grind to a halt.
Disruption will also be felt on the network in the days following the action as signal boxes are reopened, particularly outside the central belt.
There have been warnings the strikes will cut off communities in the North of Scotland where no services will be running at all.
The railway will only be operational on five central belt routes on the three days of industrial action.