There could be a long summer of industrial action ahead.
Workers across numerous sectors are planning strikes in response to stagnant wages and rising inflation.
From the railways to the classroom to our hospitals, there is frustration among public sector staff.
STV News takes a look at the potential flashpoints in the months to come.
Railway workers
Thousands of railway workers have staged two strikes this week, crippling services across the country.
Around 40,000 members of the Rail, Maritime and Transport (RMT) union at Network Rail and 13 train operators walked out on Tuesday and Thursday after talks failed to resolve a bitter row over pay, jobs and conditions.
ScotRail has been forced to cancel around 90% of its services across Scotland.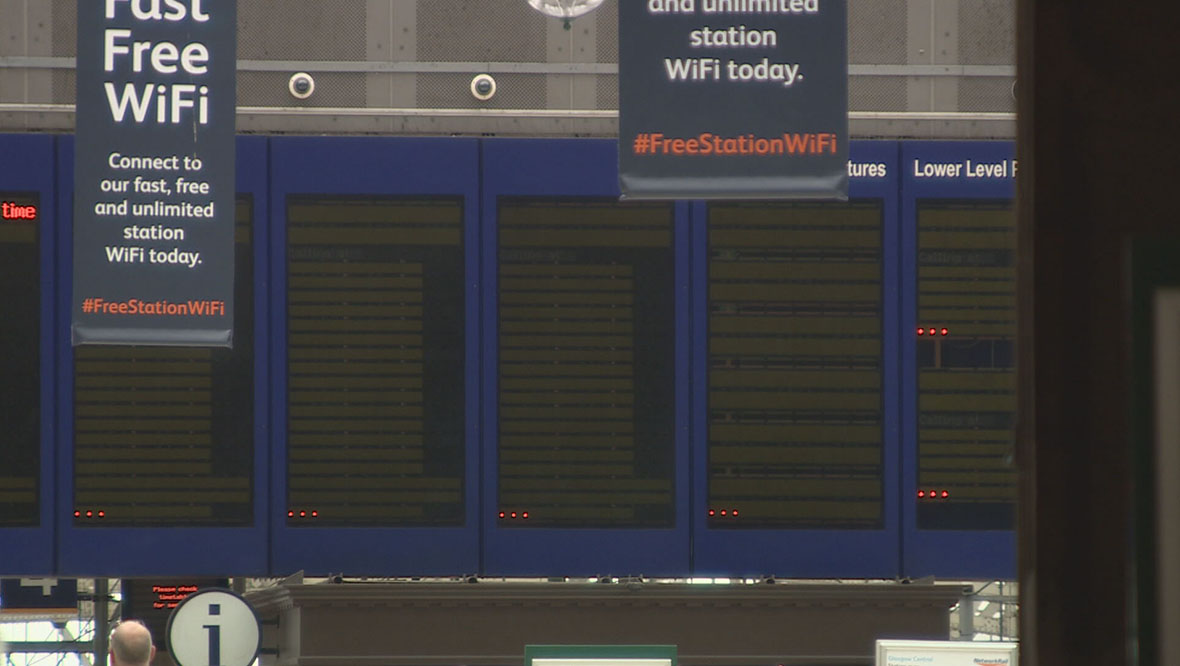 The RMT accused UK transport secretary Grant Shapps of "wrecking" negotiations by not allowing Network Rail to withdraw their letter "threatening redundancy for 2,900 of our members".
Shapps hit back, saying the RMT claim was a "lie".
In a separate dispute, drivers' union Aslef said newly-nationalised ScotRail had offered a 5% pay increase following talks earlier this month.
The new offer will see pay increase by 5%, along with more money for rest day and Sunday working, driving instructor and maternity pay, as well as a policy of no compulsory redundancies for the next five years.
According to ScotRail, 2.2% of the increase will be funded by Transport Scotland – which said the cash was already in its budget because of an earlier dispute with the TSSA and Unite unions last year – with the remaining 2.8% coming from ScotRail's coffers.
Postal workers
More than 115,000 postal workers across the UK will vote in the coming weeks over whether to take industrial action.
Notice of the ballot has been served to the Royal Mail by the Communication Workers Union (CWU).
The union, which represents postal workers, has raised concerns over what they say is a real-terms wage cut of 9% for Royal Mail employees.
Delegates at the union's annual conference in April voted to declare the start of a national pay dispute in early May if a "straight, no strings" pay increase failed to materialise.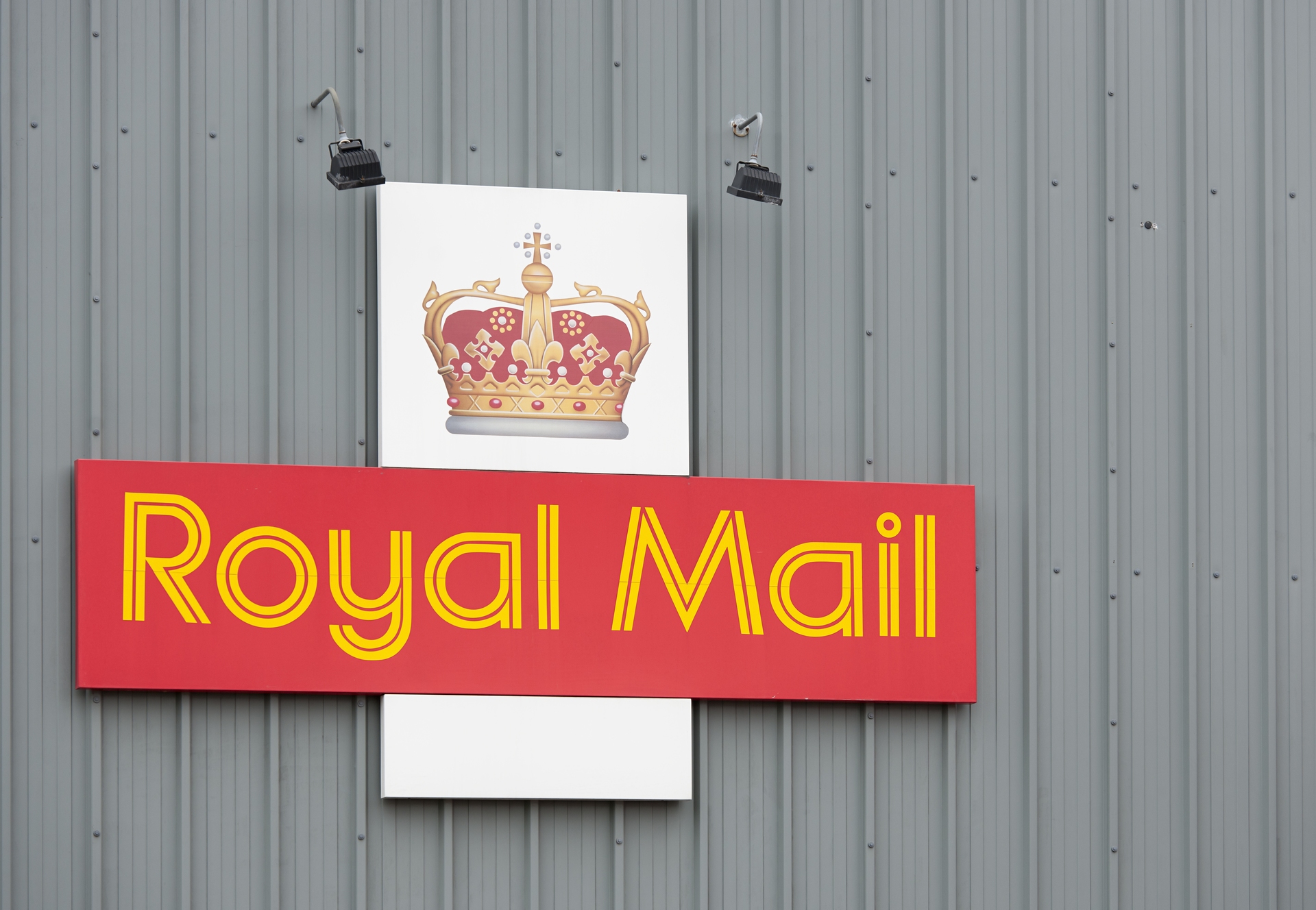 The Royal Mail has defended its response, having said it offered the "biggest increase" for many years.
CWU deputy general secretary (postal) Terry Pullinger praised members as "heroes" as he insisted the union will defend itself.
"Throughout this entire dispute, Royal Mail management have conducted themselves insultingly and disrespectfully to key workers," he said.
"Their conduct, and particularly the imposition of such an aggressive pay offer, has eroded trust among loyal employees.
But a Royal Mail spokesperson rejected the suggestion that there is a need for action to be taken.
"We believe there are no grounds for industrial action. We offered a deal worth up to 5.5% for CWU grade colleagues, the biggest increase we have offered for many years, which was rejected by the CWU," the spokesperson said.
Teachers
The Educational Institute of Scotland (EIS), the country's largest teaching union, has warned that Scotland's teachers will take strike action if no acceptable pay settlement is reached with Cosla (Convention of Scottish Local Authorities) and the Scottish Government.
The EIS is seeking a 10% pay increase for teachers this year and has already rejected an offer for a 2% increase.
Outgoing president Heather Hughes said: "A 10% rise in our pay barely covers inflation now and is nowhere near the restorative pay rise our members need and deserve."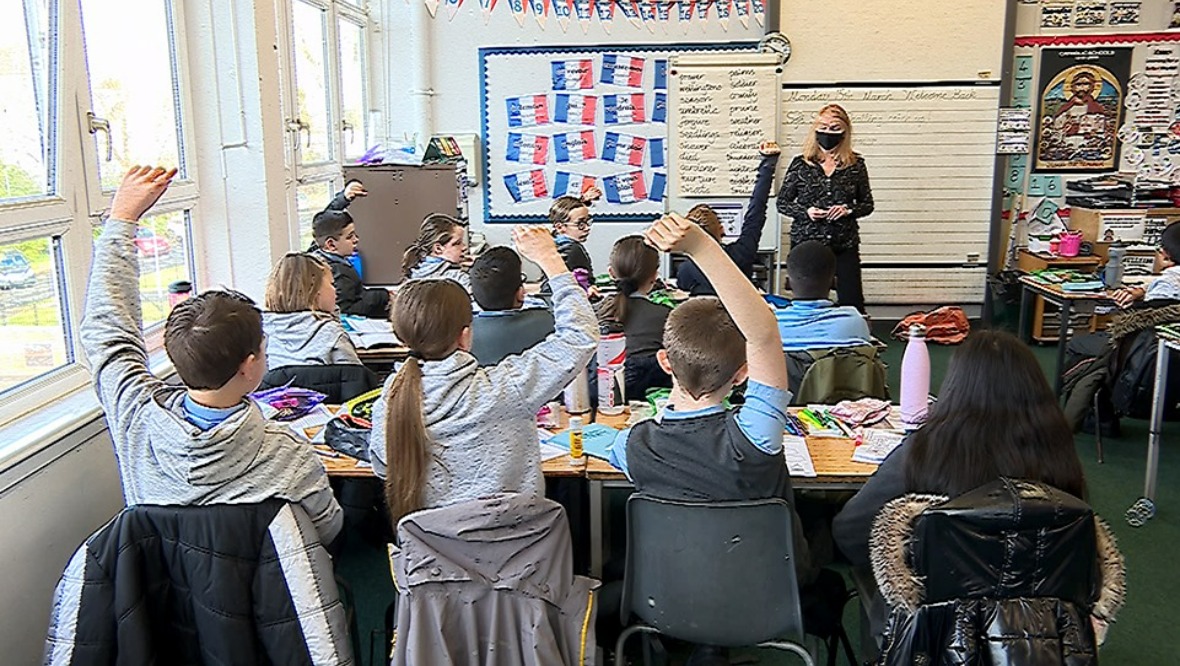 "We must and will win this campaign for a cost-of-living pay rise. Our employers and the Scottish Government have been given notice that the teachers of Scotland, led by the EIS will campaign, will organise, will march, and if necessary, will ballot our members for industrial action.
"Make no mistake: if no reasonable offer is made… we will vacate our classrooms. We demand this pay rise for ourselves, for our families and for the future of education in Scotland."
The EIS is urging all of Scotland's teachers to get active in its "Pay Attention" campaign to secure a 10% pay rise
Meanwhile, the National Education Union (NEU) plans to consult its members in the autumn about taking strike action, saying it will be "strongly encouraging them" to back industrial action if the UK Government does not respond to its concerns in the next few months.
The union said pay cuts and high workload were hitting teacher recruitment and retention, causing "real damage" to education.
Education secretary Nadhim Zahawi said such a move would be "irresponsible" in the wake of the upheaval to children's learning caused by the pandemic.
NHS staff
Scottish NHS staff have been recommended to reject a record 5% pay rise offer branded "unacceptable" by union bosses.
Unite warned the Scottish Government strike action was inevitable unless the proposed wage increase for workers was revised, describing it as a "substantial real terms pay cut".
Health Secretary Humza Yousaf announced the offer as the "biggest single-year NHS pay uplift since devolution," but it has been resoundingly panned by staff across all health service departments.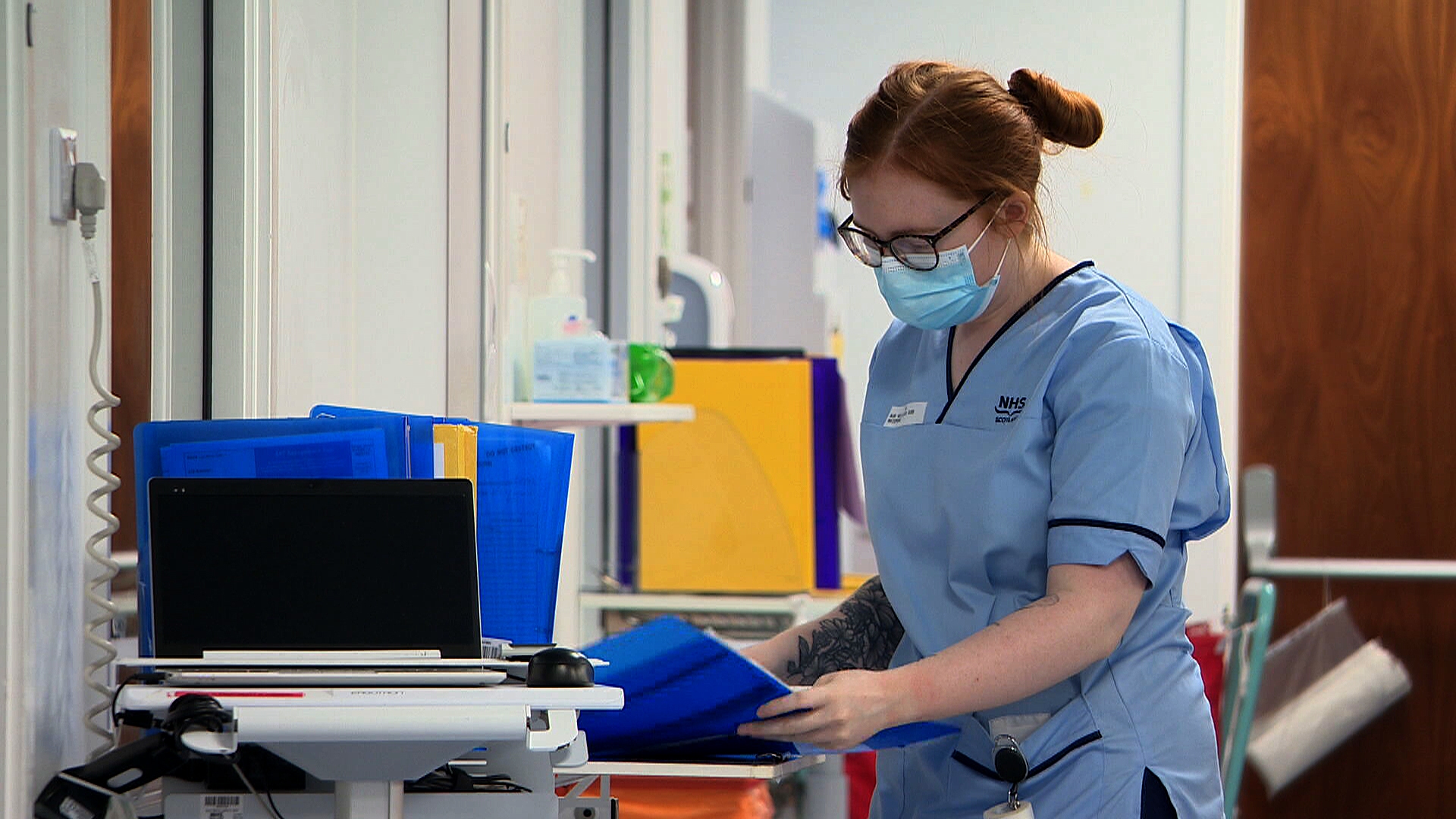 The Royal College of Nursing (RCN) and the Royal College of Midwives both criticised the offer as not good enough" amid the soaring cost of living.
Unions are now expected to consult their members on potential industrial action later this summer should a new offer not be presented.
James O'Connell, Unite regional officer, said: "Unite's NHS representatives have formally recommended rejection of the current pay offer.
"Staff are exhausted, morale is at an all-time low, it's time to recognise our NHS staff and pay them as if we care for them the same way as they care for us."
Police officers
Police officers in Scotland are set to "unanimously reject" a pay increase offer and push for internal industrial action following the latest round of negotiations with the Scottish Government.
The Scottish Police Federation's (SPF) joint central committee branded a blanket wage increase of 1.4% for most officers and 2% for new recruits "derisory" and lambasted a "continued failure" of the Police Negotiating Board (PNB) to return to talks over the dispute.
Officers were offered a flat £565 pay increase for all ranks for 2022 prior to the joint central committee meeting in Inverness earlier this month.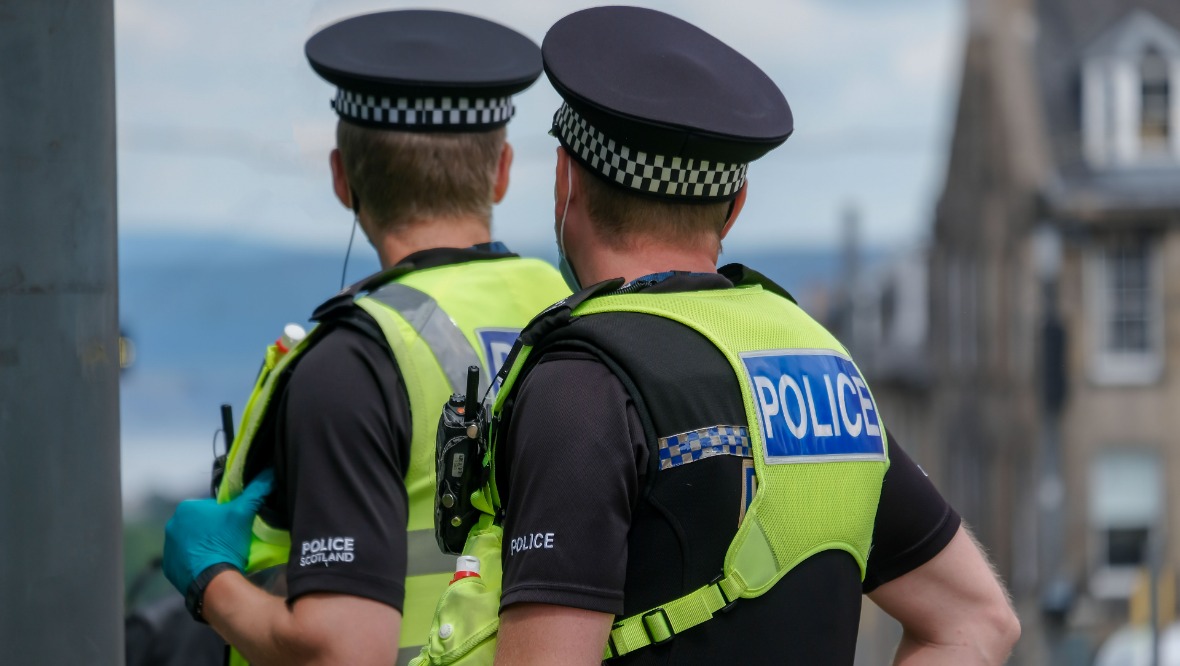 The SPF, which represents officers in all ranks from probationers to chief inspectors, said it wanted the offered rise to increase to 3.4%.
Officers are barred from striking and have legal limits on what industrial action they are allowed to take, but SPF general secretary Calum Steele said members would use every legal route available to them in order to make their voices heard.
"The offer itself is derisory – it's only 2% for the very youngest police officers, it's less than 1% for other officers and aggregates out at 1.4% across the police service," he said.
Council workers
The largest local government union in Scotland started balloting 25,000 council workers over possible strike action.
Unison is balloting school staff, early years workers and refuse and recycling staff – with the warning that strike action could shut schools and nurseries and leave bins uncollected.
The union is recommending workers back such action after being offered a "miserly" 2% pay rise.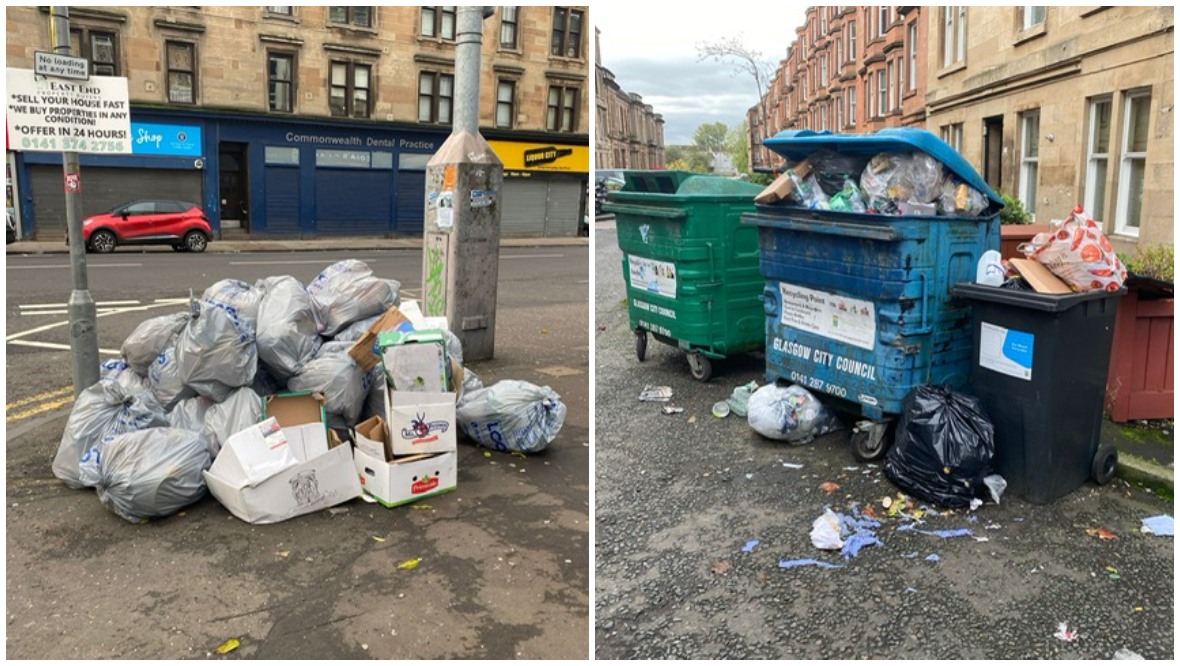 While the ballot will go on until July 26, local government body Cosla appealed to First Minister Nicola Sturgeon and finance secretary Kate Forbes to get involved to try to end the dispute.
University staff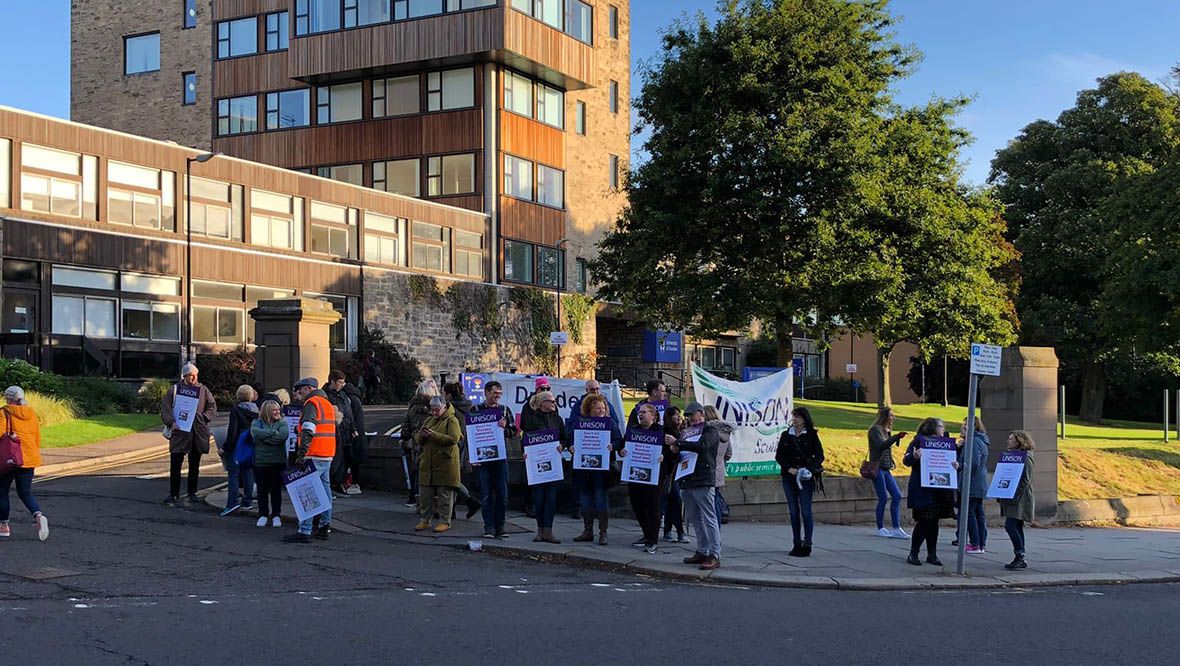 Staff at the University of Dundee took strike action Wednesday over demands for improvements to pay and working conditions.
Those taking industrial action are members of the University and College Union (UCU) and say employers have refused to meet their demands in the ongoing dispute.
Union members are demanding an end to race, gender and disability pay injustice, a framework to eliminate zero-hours and other insecure contracts, and "meaningful action" to tackle unmanageable workloads, as well as a £2500 pay rise for all university employees.
Staff are also striking over recent cuts to the University Superannuation Scheme (USS) pension.