Weather warnings for snow and wind are in place across Scotland as Storm Barra sweeps across the country.
The Met Office has issued three yellow warnings, with gusts of up to 70mph expected, as well as icy conditions.
Experts are warning that the bad weather could lead to power cuts, road and bridge closures, and cancellations to rail, air and ferry services.
As well as the possible stranding of vehicles, there is also a "slight chance" that some rural communities could become cut off.
On Tuesday morning, ScotRail also announced that it had had to make changes to services for much of its network due to the weather conditions.
Tuesday weather warning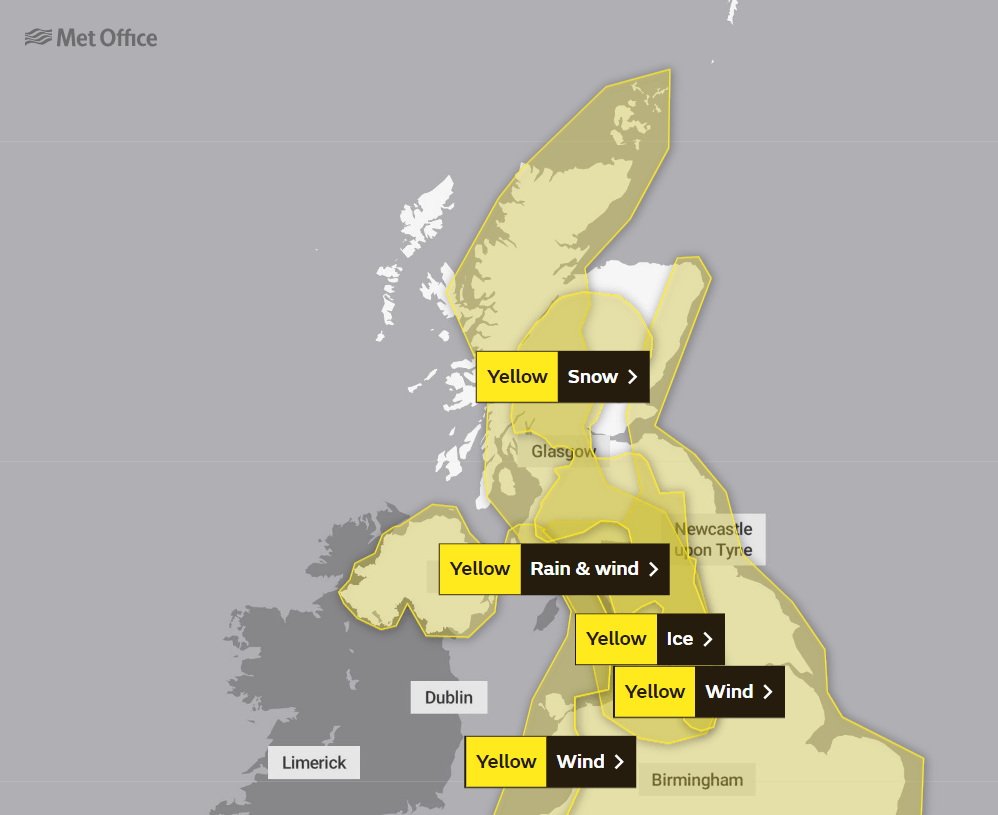 Transport Scotland, utility companies and local resilience partners have indicated they have contingency plans in place in preparation for any disruption, and will continue to share up to date advice and information with the public.
A ministerial meeting of the Scottish Government's Resilience Room (SGoRR), chaired by deputy first minister John Swinney, was also held on Monday.
Swinney insisted that "strong and robust" arrangements are in place to manage and address weather-related resilience issues at national, local and regional level.
"In preparation for Storm Barra, I met resilience partners to oversee efforts and ensure every possible resource is deployed and continues to stand by to coordinate support," he said.
"The Scottish Government is in close contact with local authorities and the emergency services to ensure people in the affected areas receive the latest information and support where needed.
"I would urge everyone in the affected areas to exercise caution and follow the latest travel advice.
"I want to assure the public that we have strong and robust arrangements in place to manage and address weather-related resilience issues at a national, regional and local level.
"In the aftermath of Storm Arwen, we will review the preparations and response to ensure we learn from this most exceptional storm."
Insight: STV meteorologist Sean Batty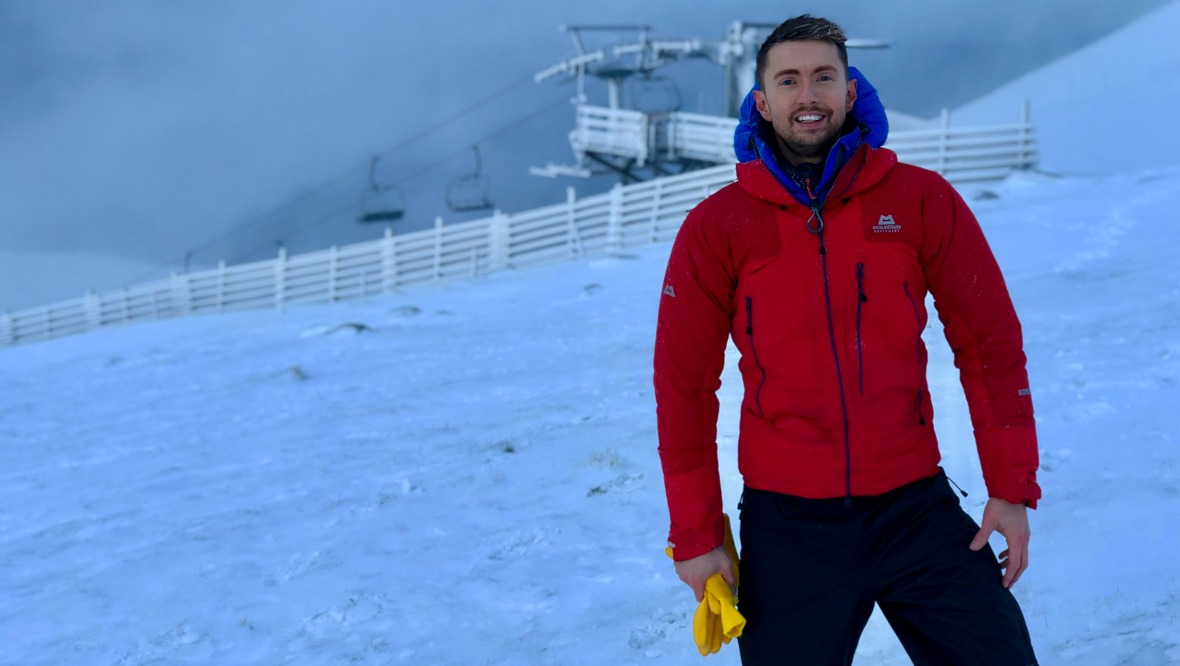 Another week and another storm, this time Barra.
We're at that point of the year where storms can come in quick succession due to the big temperature contrasts across the western side of the Atlantic, which drives a strong jet stream and in turn spins low pressure systems into these intense storms.
Fortunately with this storm we'll miss the worst of the winds, but again it looks like it will be the east of the country, as well as the south-west where we'll be hit with the worst.
Here we can expect gusts reaching 60-70mph along coasts and around 50mph further inland.
While this is not as bad wind wise, compared to Arwen, it could still hamper the continuing repairs being done in the wake of our previous storm.
One of the bigger issues from Barra will be snow, which will affect the more built-up parts of central Scotland and could be more disruptive than the winds.
As rain from Barra moves north this will bump into our colder air and lead to snowfall, even to low levels for a time.
Perthshire, south Highlands, Stirlingshire, Dunbartonshire, Lanarkshire, Glasgow, Falkirk and inland Ayrshire are at greatest risk with a few centimetres in some spots and 5-10cm in some of our higher spots such as Kenmore, Strathyre, Cumbernauld, East Kilbride, Uplawmoor and Crianlarich.
Warmer air will move in later with snow at low levels turning back to rain.
Snow will also affect the north-east for a time on Tuesday evening before turning back to rain here later too.
The strong winds will lead to blizzard-like conditions and drifting snow, especially at higher levels.