Revision support materials supposed to help pupils sitting exams after a year of Covid-19 disruption to their education have been branded "laughable".
Shortly before 11pm on Monday, the Scottish Qualifications Authority (SQA) apologised after much-anticipated exam revision materials were published online by mistake before their official launch.
Teachers and pupils had been told to expect revision support in early March ahead of exams due to start on April 26.
None of the senior school children in Scotland have ever sat an official SQA exam, after two years of the coronavirus pandemic saw them cancelled.
On Monday, March 7, many teachers were "waiting with bated breath" for an announcement from the SQA.
Then the exams body's office in Dalkeith, Midlothian, was hit by a power cut knocking out some of its services.
Some educators saw this as an ill-omen and, late that night, when the documents became available and accessed on Ushare, the SQA's learning resources web portal, they reacted negatively.
An English teacher called the materials "utterly laughable".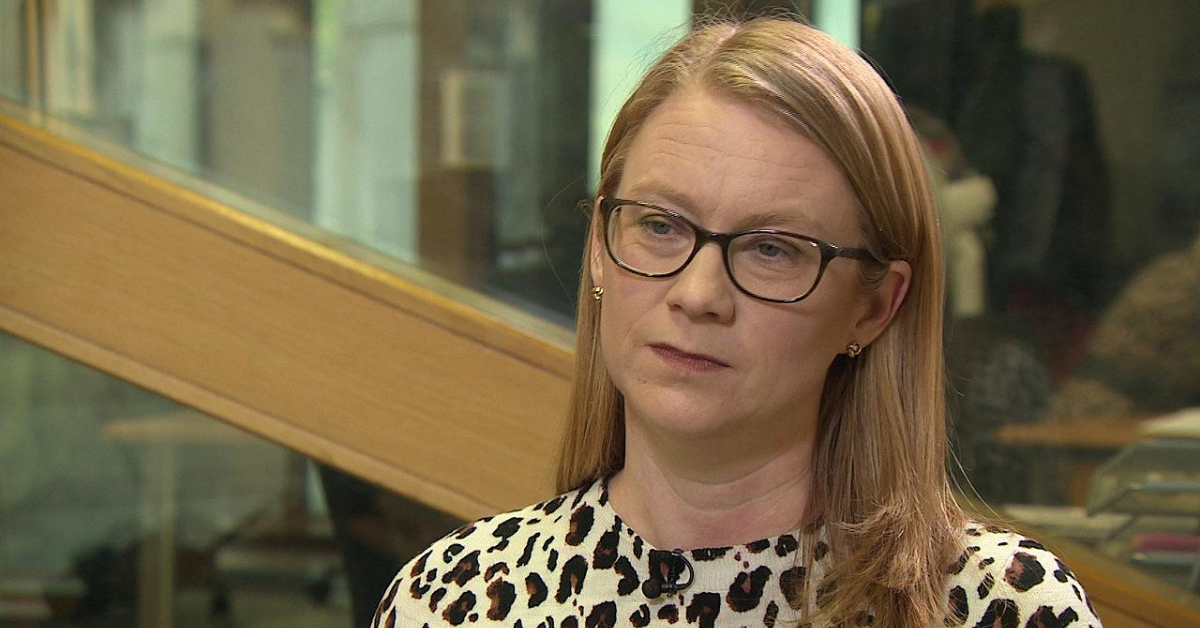 "They are insulting to young people and teachers," a social subjects educator told STV News.
There are differences in what materials have been provided for various subjects with some getting advance notice of what content will or will not be assessed while others being offered only what the SQA calls a "study guide".
Gregg Scott, a geography teacher, said he was "genuinely angry" by the quality of the study guides provided.
'This is totally patronising to our excellent young people…'

Gregg Scott, geography teacher
"One example from the 'study guide' was that pupils should 'read the question carefully' and that 'six marks means you should aim to write six points'," he told STV News.
"This is totally patronising to our excellent young people who were expecting genuine support from the SQA after two years of continued disruption to their learning."
A media teacher said the material was already in the public realm.
"It gives a copy and paste feel," he said, "It sums up their attitude towards teachers and pupils. [They] simply do not care."
A science teacher said: "It is in no way giving them a boost for the exam and it doesn't help with the recovery that lots of learners have suffered through loss of learning from isolation."
A parent, who is also a teacher, said she found it "decidedly unsupportive".
"For many subjects it is a shameful copy/paste from any decent study guide," she said.
"And for others, especially maths, they have removed the breadth of areas where students could reasonably demonstrate their strengths, making it more difficult to get a true reflection of their knowledge and skills in the subject."
A SQA spokesperson said: "Subject teachers and learners have been involved in developing our approach to these materials and what we all need to do now is pull together to support learners as they approach their exams, not undermine their confidence at this stressful time."
The SQA said the support for those sitting National 5, Higher, and Advanced Higher exams was part of a wide-ranging package to ease pressure on pupils.
It follows the announcement on Tuesday, February 1, that "Scenario 2 contingency" had been invoked amid the intention for examinations to go ahead.
Fiona Robertson, SQA chief executive, and Scotland's chief examining officer, said the measures were "the fairest and best way we can help support all learners, while also maintaining the integrity, credibility and standard of the qualifications".
The SQA said it will provide learners with more information about its "Exam Exceptional Circumstances Consideration Service", and its Appeals 2022 Service in the coming weeks.
Last year, it was announced the SQA will be scrapped and replaced. Scottish Greens MSP Ross Greer said the report on how to abolish the body is to be published this Thursday.
Ms Robertson said: "Everyone at SQA recognises the professionalism of Scotland's teachers and lecturers and their commitment to learners across the country.
"Scotland's young people are to be commended for their hard work and resilience as they overcome the challenges presented by the pandemic."
At 10.51pm on Monday, the SQA tweeted: "Revision support materials for National 5, Higher and Advanced Higher exams have been published and accessed this evening.
"This should not have happened in this way and means the support materials have not been communicated and shared in a way that learners or teachers have a right to expect.
"We are sorry that this has happened. The materials will be fully available on the SQA and Ushare websites tomorrow (Tuesday) morning and these will be accompanied by a series of communications to learners, schools, colleges and others."
Education secretary Shirley-Anne Somerville said: "I have sought reassurances from SQA that learners and teachers are getting the support they need to prepare for this year's exams.
"Over and above the materials just published by the SQA, significant modifications have already been made to exams to take account of disruption to learning. In addition, targeted exam preparation sessions will be available to those who most need it over the Easter break, on top of support available through the National e-Learning Offer.
"I will continue to listen carefully to pupils, students, parents, carers and teaching staff to ensure that fairness is at the centre of the exam diet."
STV News is now on WhatsApp
Get all the latest news from around the country
Follow STV News
Follow STV News on WhatsApp
Scan the QR code on your mobile device for all the latest news from around the country