By Lewis McKenzie and Laura Alderman
A care service manager has said the recruitment crisis in the sector is the worst she has ever seen.
Those working in care have long raised concerns that the struggle to attract new staff could see service effectively end for individuals.
Angela Blair, a service manager in Edinburgh for Love@Care, has been working double shifts across different parts of Scotland because of staffing shortages.
Speaking to STV News, Ms Blair explained that she has been working on recruitment on her two-hour break in the middle of her shifts which start at 7.30am and end at 10pm.
"We are really in a bad crisis, really in a bad way," she explained.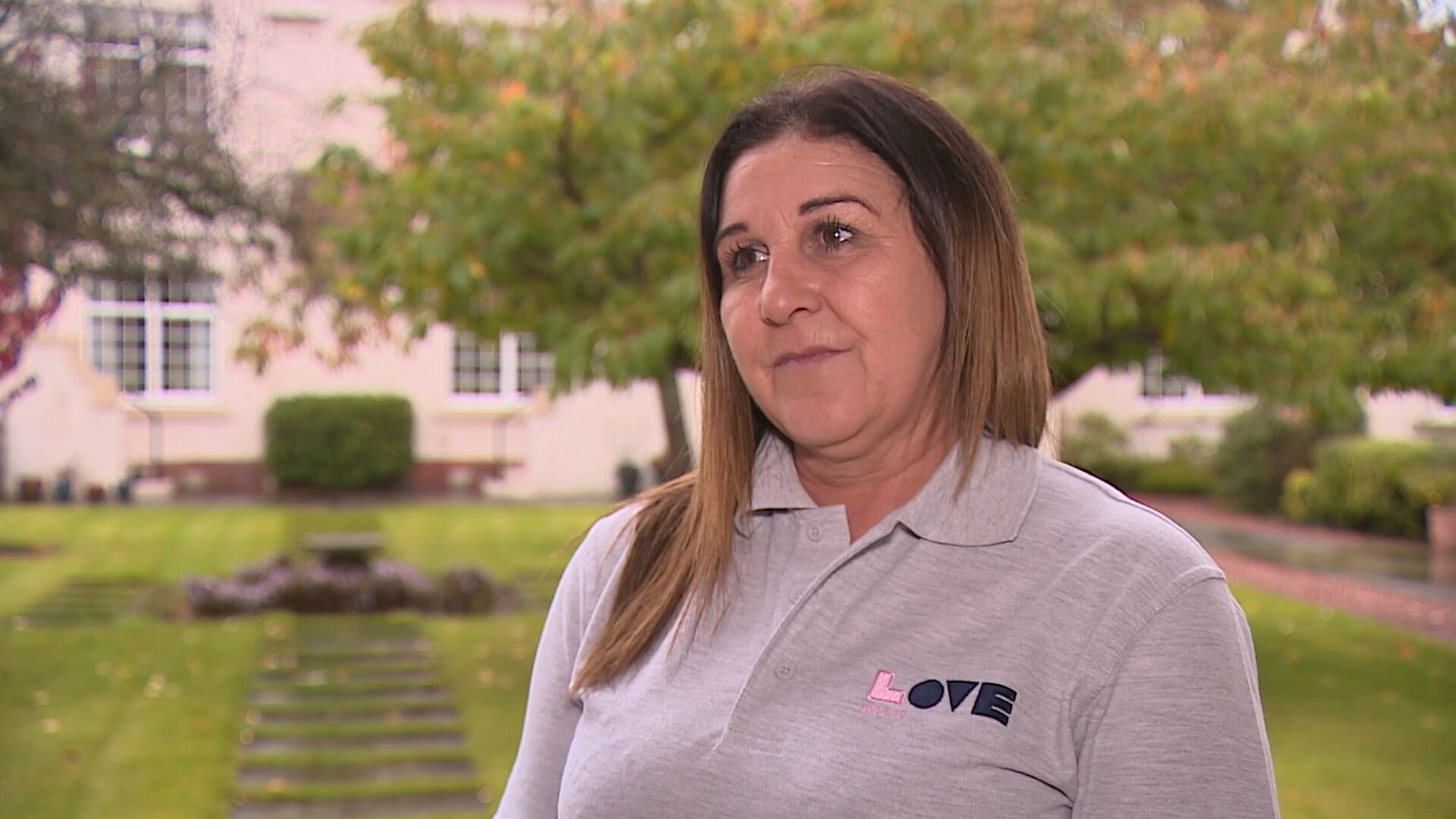 "Something needs to change, and if it means we need to recruit people from different countries then so be it."
Ms Blair, who described her job as the "most rewarding in the world", indicated that people's care could stop if services became overly-stretched and nobody else came forward to work in the sector.
Asked what that could mean for those impacted, she said: "They would just be left. There's nothing anybody can do, absolutely nothing.
"There's only so many people in the world and there are only so many people in the council, the council can only cover so many.
"I just don't know where the future lies with it, which is really scary. I've never, in my 26 years that I've worked in care, ever seen it as bad as what it is now."
Ms Blair explained the close connection between carers and clients.
She said: "The clients are used to their own carers. They get continuity of care, they get to know that person.
"The carers become part of their family, they become their best friend. They become their hairdresser, their housekeeper, they become whatever it is that that person needs at that time.
"They become social workers, they become like family liaison officers, they become everything.
"It's such an amazing job to do, I absolutely love it… we just need absolutely more people to do it."