The SNP's treasurer Colin Beattie MSP has been arrested amid the ongoing police investigation into the party's funding and finances.
Police Scotland confirmed on Tuesday morning that a 71-year-old man had been taken into custody as a suspect in connection with the probe.
Beattie, the MSP Midlothian North and Musselburgh, is in custody and is being questioned by detectives, the force said.
A report will be sent to the Crown Office and Procurator Fiscal Service.
The matter is active for the purposes of the Contempt of Court Act 1981 and the police advised the public to exercise caution if discussing it on social media.
There was no sign of police activity outside Beattie's address in Dalkeith, Midlothian, on Tuesday, or outside his constituency office in the town.
"As the investigation is ongoing we are unable to comment further," a Police Scotland spokesperson said.
First Minister Humza Yousaf said it was "a very serious matter indeed".
Asked if Beattie had been suspended from the party, he said: "I've said already that people are innocent until proven guilty."
READ MORE: Who is Colin Beattie? The discreet SNP treasurer arrested in finance probe
Asked if he will take Beattie off the Public Audit Committee, Yousaf said: "I'll consider that. I'll have to speak to Colin. My understanding is he is in the police station being questioned.
"Clearly, when he's off that I'll need to have a word with Colin, not about the live police investigation, we can't speak about that.
"But clearly there are pertinent issues around his role, in the public audit commit, and as national treasurer".
The First Minister said he was "surprised" Beattie had been arrested.
While Beattie's arrest was "not helpful" ahead of his first major policy announcement, Yousaf said he was "determined to articulate" his vision as new leader and provide a "fresh start" as leader.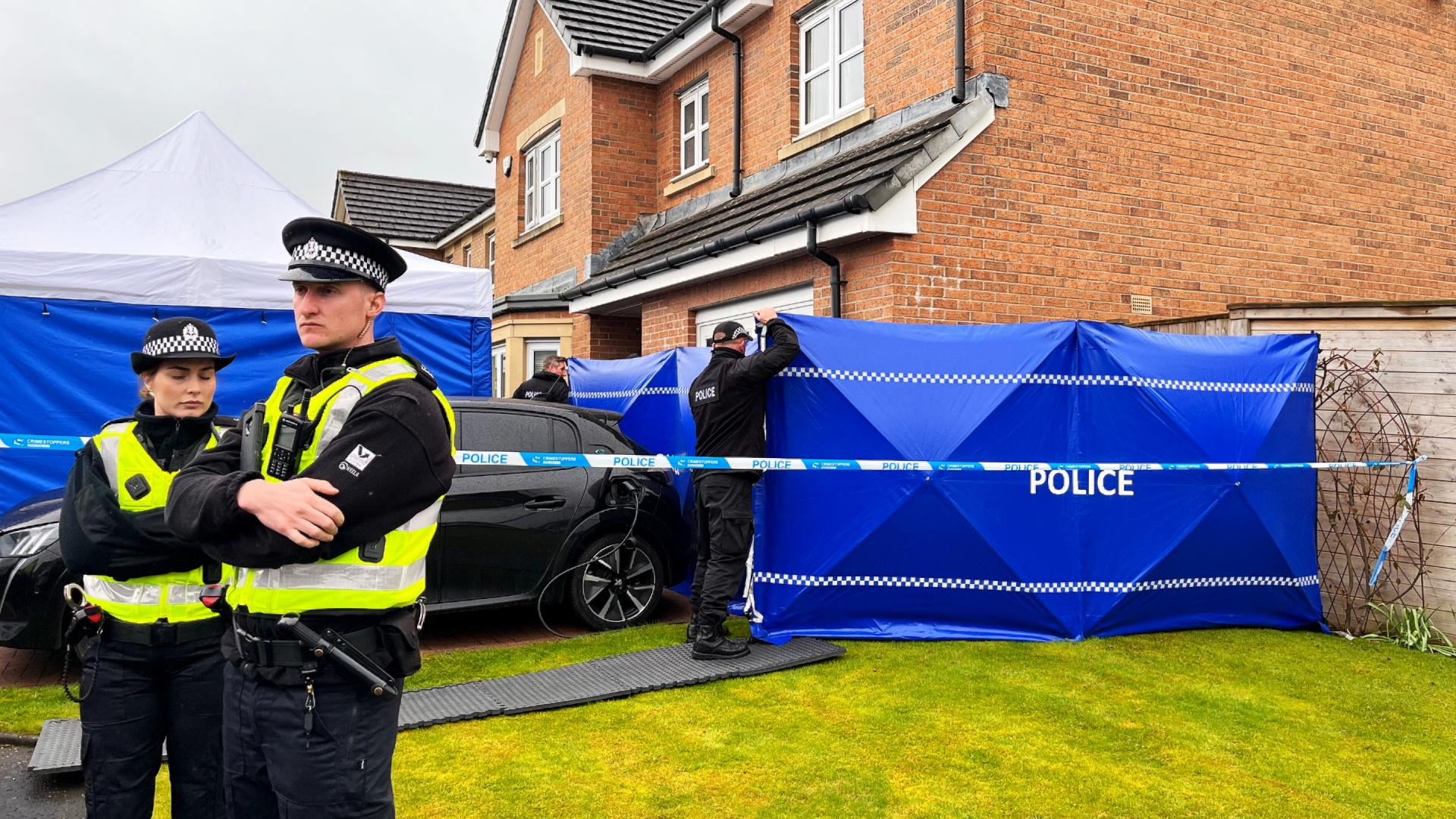 "I'm not going to take away from the fact that the timing of this is far from ideal," he said.
Yousaf said the SNP is not operating criminally and said the party had already agreed a review into transparency will take place.
Beattie has been an MSP since 2011 having previously been an international banker for more than 20 years.
He was the SNP's treasurer from 2004 until 2020, before being briefly replaced by Douglas Chapman.
Chapman resigned in May 2021, saying he "had not received the support or financial information required to carry out the fiduciary duties of national treasurer".
A leaked video reportedly from a virtual meeting of the party's ruling body on March 20, 2021, published by the Sunday Mail at the weekend appeared to show then-party leader Nicola Sturgeon playing down concerns about the SNP's finances.
On Saturday, Beattie reportedly told the SNP's National Exectuive Committee the party would struggle to balance the books, reports that have since been disputed by senior figures including former Westminster leader Ian Blackford.
Beattie's arrest is the second in the police investigation launched in July 2021 into how £600,000 of funding raised by the SNP for campaigning has been spent.
On April 5, Nicola Sturgeon's husband Peter Murrell was arrested as officers carried out searches at a number of properties including the couple's home in Glasgow and the SNP Headquarters in Edinburgh.
Murrell, the party's former chief executive, was released without charged after nearly 12 hours of questioning "pending further investigation".
Opposition parties have called for Murrell, Sturgeon and Beattie to be suspended from the party as the investigation continues.
Scottish Conservative chairman Craig Hoy MSP said suspension was the precedent the party set when politicians such as of Michelle Thomson and Natalie McGarry were under investigation.
"Humza Yousaf has to get a grip of the situation, rather than stand by wringing his hands," he said.
"Colin Beattie should also stand down from membership of the Public Audit Committee until the conclusion of the investigation.
"This extremely serious matter is escalating by the day and everyone in the SNP has a duty to be as transparent as possible about what they knew and when."
Scottish Labour MSP Michael Marra has written to the First Minister to ask him that he remove Beattie from the Public Audit Committee.
Labour leader Sir Keir Starmer said the SNP is in a "real mess".
"The SNP developments are deeply concerning," he said.
"Obviously there is a criminal investigation going on, so there is only so much I can say.
"But after 16 years in power, it has descended to this – a real mess – and those being let down are Scottish voters who are entitled to better than this.
"And if anything makes the case for change clear it is what is happening with the SNP just at the moment.
"Scotland deserves better and with Labour they would get better."
An SNP spokesperson said: "We have no comment on a live police investigation."