Scotland is set to be hit by blizzards with more than a foot of snow in places.
Weather warnings had already been issued covering northern and eastern parts of the country for the start of the week.
But on Monday afternoon, the Met Office confirmed that central, western and southern areas would also see severe snowfall.
The yellow alert comes into effect at 3am on Thursday and covers all of Scotland, with only the northern Highlands and islands excluded. The warning is in force until 6pm on Friday.
The Met Office said snow could develop quite widely as a potentially quite deep area of low pressure moves across the UK.
Parts of Scotland and northern England are forecast to see the heaviest snow on Friday.
Up to 10cm is expected widely, even in lower ground. In northern parts, accumulations as much as 20cm could be seen.
Higher parts of the Central Belt and the southern Highlands may see as much as 40cm of snow in places.
There is potential for strong winds, which may lead to blizzard conditions and drifting of lying snow.
The Met Office said there was a chance some rural communities could become cut off amid the snow and ice.
There is a chance power cuts will occur and other services, such as mobile phone coverage, may be affected.
Drivers have been warned to take extra care with delays on roads and risk of strandings likely with rail and air travel also facing possible disruption.
There is a yellow weather warning for snow and ice in effect across Tayside, Perth and Kinross, Fife, the Western Isles, Orkney, East Lothian, Midlothian and the Borders on Monday.
It came into force at midnight, and will remain in place until 10am on Tuesday before a second warning for snow and ice on Wednesday from midnight until 10am.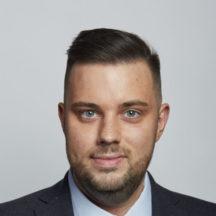 Insight
Philip Petrie
STV weather presenter
At the moment confidence is low, but current models are suggesting some potentially significant and disruptive snowfall across the country later this week.
On Thursday, we see a low pressure system developing across Ireland, which moves north-eastwards across Scotland turning things increasingly unsettled. The low pressure is set to bring with it rain, which will turn to snow as it hits the cold air currently sat across the country.
As of Monday afternoon, models are suggesting some significantly high snowfall accumulations across all parts of Scotland but it must be said that confidence is still low about the tracking of the low pressure system and the amount of snow it will bring.
Snow is only part of the story however, as wind will also be a feature. Winds will be picking up across the west, and strengthening widely across the country as the precipitation moves in.
We'll be keeping an eye on this throughout the week, and it is likely the Met Office will issue further warnings in the next couple of days.