Snow showers and gusts of up to 70mph are expected to sweep across Scotland as Storm Barra gets set to arrive.
The Met Office has issued two yellow weather alerts for strong winds and heavy snow on Tuesday, with Scots urged to prepare for travel disruption.
The winds – with expected gusts of up to 60-70mph along coasts and 50mph further inland – will start at 9am. The warning stretches from Dumfries and Galloway across to the Scottish Borders and up to Aberdeenshire.
The worst of the snow, expected from 11am, will affect parts of Dumfries and Galloway as well as Lanarkshire, Glasgow, Stirlingshire, Perthshire and southern Highlands.
Tuesday weather warning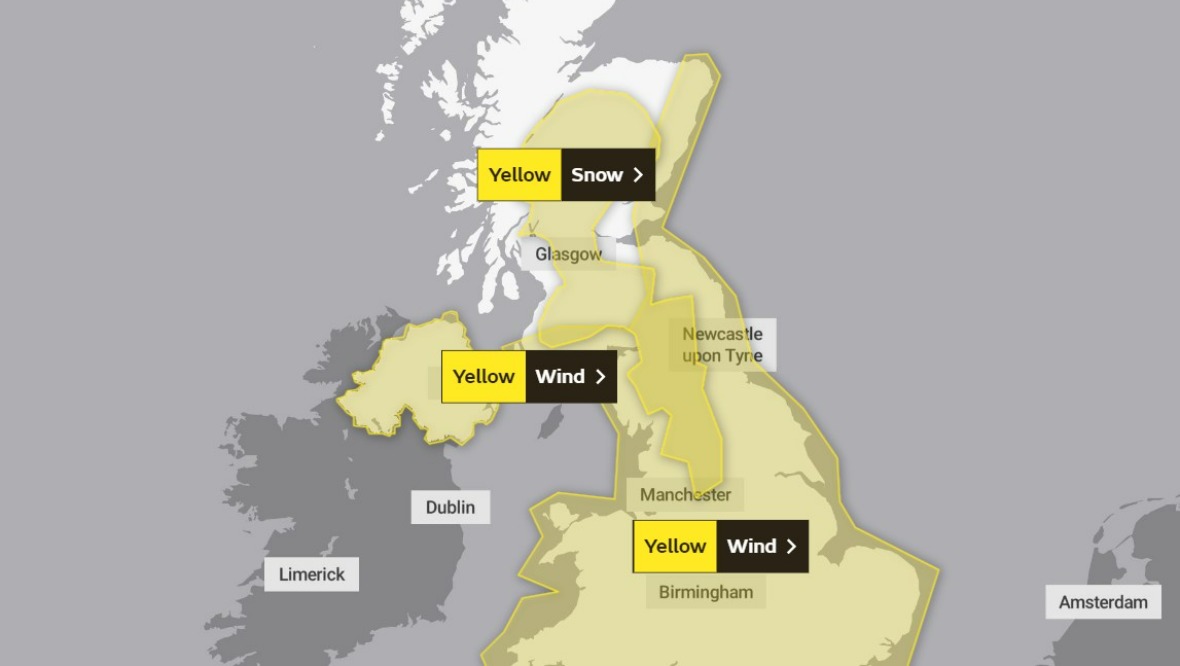 Yellow weather warning for snow: 11am to 11.59pm.
Yellow weather warning for wind: 9am to 11.59pm.
Experts are warning that the bad weather could lead to power cuts, road and bridge closures, and cancellations to rail, air and ferry services.
As well as the possible stranding of vehicles, there is also a "slight chance" that some rural communities could become cut off.
Storm Barra follows the devastation of Storm Arwen, which left 135,000 homes without power on November 26.
On Sunday, Scottish and Southern Electricity Networks (SSEN) made a final push to reconnect the remaining 30 or so properties still without electricity.
Around 1600 customers endured at least a week without power and the army was deployed to help those affected in the north-east of the country, carrying out door-to-door checks and providing welfare support.
SSEN said that although power has been fully restored to customers, it will maintain a heavy staff presence across the affected areas, carrying out remedial repairs and maintaining and refuelling any mobile generators as required.
Insight: STV meteorologist Sean Batty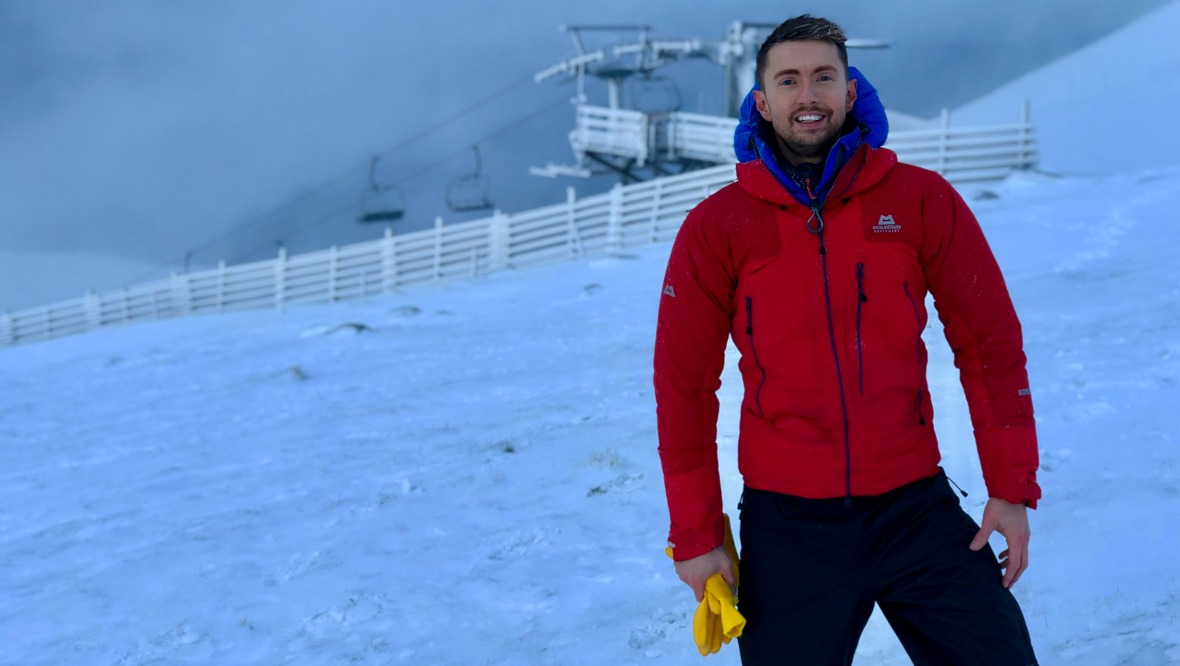 Another week and another storm, this time Barra.
We're at that point of the year where storms can come in quick succession due to the big temperature contrasts across the western side of the Atlantic, which drives a strong jet stream and in turn spins low pressure systems into these intense storms.
Fortunately with this storm we'll miss the worst of the winds, but again it looks like it will be the east of the country, as well as the south-west where we'll be hit with the worst.
Here we can expect gusts reaching 60-70mph along coasts and around 50mph further inland.
While this is not as bad wind wise, compared to Arwen, it could still hamper the continuing repairs being done in the wake of our previous storm.
One of the bigger issues from Barra will be snow, which will affect the more built-up parts of central Scotland and could be more disruptive than the winds.
As rain from Barra moves north this will bump into our colder air and lead to snowfall, even to low levels for a time.
Perthshire, south Highlands, Stirlingshire, Dunbartonshire, Lanarkshire, Glasgow, Falkirk and inland Ayrshire are at greatest risk with a few centimetres in some spots and 5-10cm in some of our higher spots such as Kenmore, Strathyre, Cumbernauld, East Kilbride, Uplawmoor and Crianlarich.
Warmer air will move in later with snow at low levels turning back to rain.
Snow will also affect the north-east for a time on Tuesday evening before turning back to rain here later too.
The strong winds will lead to blizzard-like conditions and drifting snow, especially at higher levels.