An amber weather warning for snow has been issued across the north of Scotland with severe conditions threatening to cause power cuts and strandings and cut off communities.
Much of Scotland was covered in a blanket of snow and frost as the Met Office has a yellow warning in place this week.
But on Tuesday morning, a more serious alert was issued covering much of the Highlands and northeast of Scotland.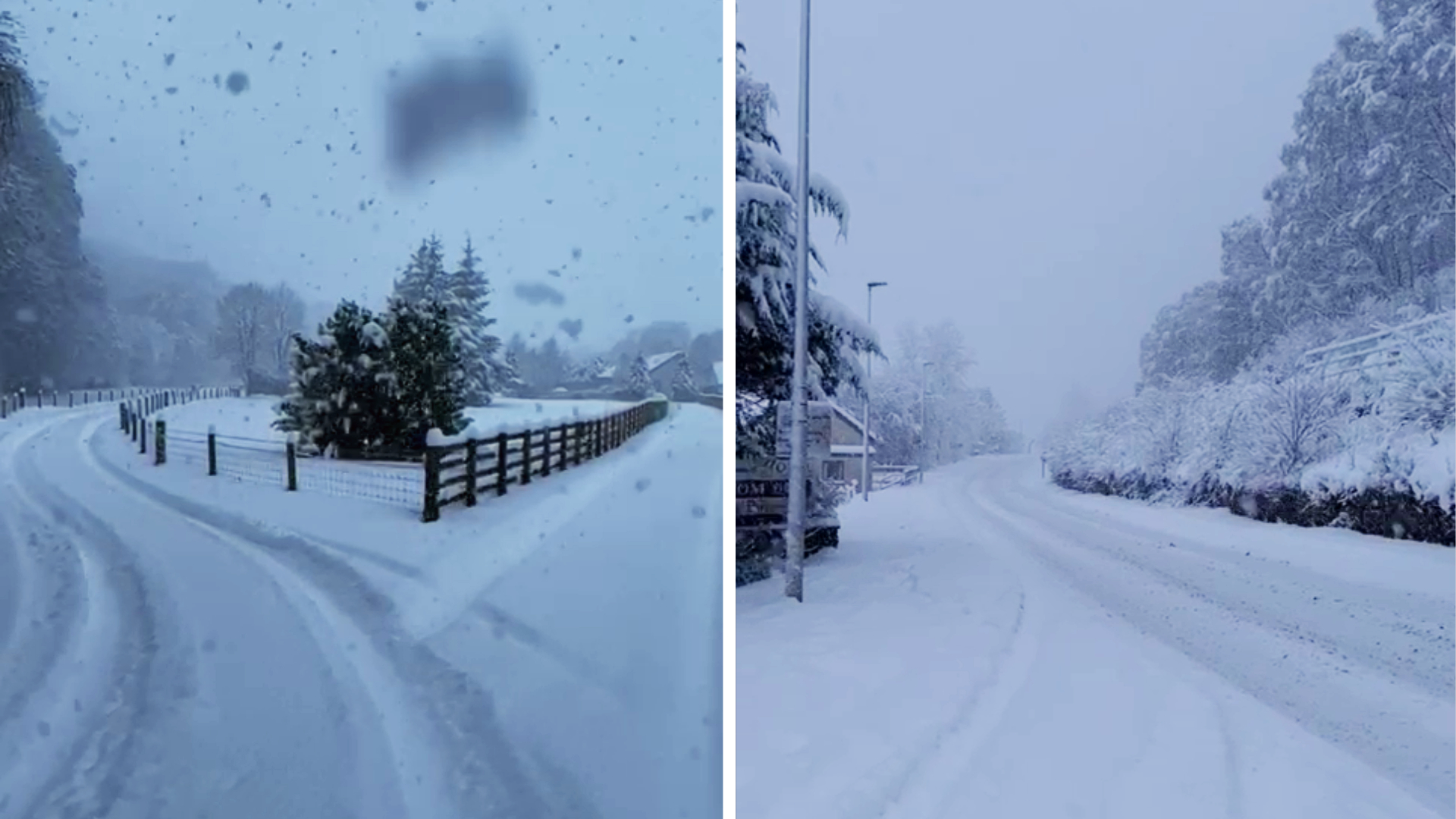 More than 100 schools and nurseries across the Highlands have been closed and around nine have shut in Aberdeenshire with transport to others disrupted. All schools in Shetland have been shut for a second day.
The Scottish Avalanche Information Service has increased the avalanche hazard across five areas to "considerable".
Travel disruption is expected with roads and railways facing presenting difficult conditions.
The A830 is closed due to a single vehicle crash near Beasdale Bridge.
Heavy snow has made for difficult conditions on the A9, A99 and A835 in the northwest.
Traffic Scotland warned severe gales were affecting driving conditions across Perth and Kinross.
Cancellations to train and air travel are likely, the Met Office said and there is a good chance that some rural communities could become cut off.
Power cuts are likely and other services, such as mobile phone coverage, may be affected.
The amber warning came into force at 3pm on Tuesday as is in place until midnight.
A yellow alert for snow and ice also covers the north, west and islands of Scotland. Snow and hail showers are forecast with the public urged to take care when travelling on untreated surfaces.
The yellow warning is in place until 9am on Wednesday.
Aberdeeshire Council said gritters had been out since 5.40am treating all primary routes, followed by secondary routes and priority footpaths but urged drivers to take care on the roads.
STV weather presenter Philip Petrie said: "We are expecting some awful conditions with heavy snowfall and strong winds creating blizzard like conditions, leading to likely travel delays, the chance of people being stranded in vehicles, power cuts and further disruption.
"The most affected area is highlighted within the warning zone, Aberdeen, parts of Aberdeenshire, Moray, Angus, Perth and Kinross and the Highlands.
"Our last amber weather warning for snow was issued on December 16 last year."