The words mongol, mongoloid and mongolism are to be removed from the Oxford Advanced Learner's Dictionary following a campaign by a Scottish-based organisation.
The words, which are often used as derogatory terms for those with Down's syndrome and learning difficulties, will be erased from the digital dictionary as well as any future print editions.
Oxford University Press agreed to remove the slurs after being contacted by Mongol Identity.
The entry for Mongol – with a capital M – will however remain online and within the print edition, where it appears in the appendix of geographical names in reference to people of Mongol origin and the culture.
Mongol Identity, a Scottish-based non-profit organisation that launched on Human Rights Day in December 2020, campaigns internationally to end the historical misuse of the word mongol.
To mark International Day of Education last month, the group launched a campaign for improved dictionary definitions of the word mongol to help counter racism and discrimination against people with disabilities.
In response, Ella Percival, head of communications for the academic division of Oxford University Press, said: "All of our dictionaries are driven by evidence of how language is used in daily life, taken from a vast range of real life sources.
"Having reviewed the evidence for the words 'mongol', 'mongoloid', and 'mongolism', we have decided to remove the terms from the Oxford Advanced Learner's Dictionary.
"The terms are no longer widely used and therefore not helpful to current learners of English."
Uuganaa Ramsay, 43, founder and director of Mongol Identity, told STV News that the organisation was pleased with the development, but added that it is a "long overdue issue that needs to be put to bed once and for all".
She added: "We are still working with other dictionaries and we also target medical practices to educate and raise awareness on the issue.
"We urge medical practitioners to update their knowledge and their medical vocabulary in all print and online materials.
"In the past, we have approached some medical organisations and dictionaries and requested that they make changes.
"It is important for medical professionals to keep up-to-date with the current terminologies and eliminate outdated historical misuse.
"We work alongside teachers and lecturers to deliver talks or webinars on many subjects relating to the careful use of language and the impact it has."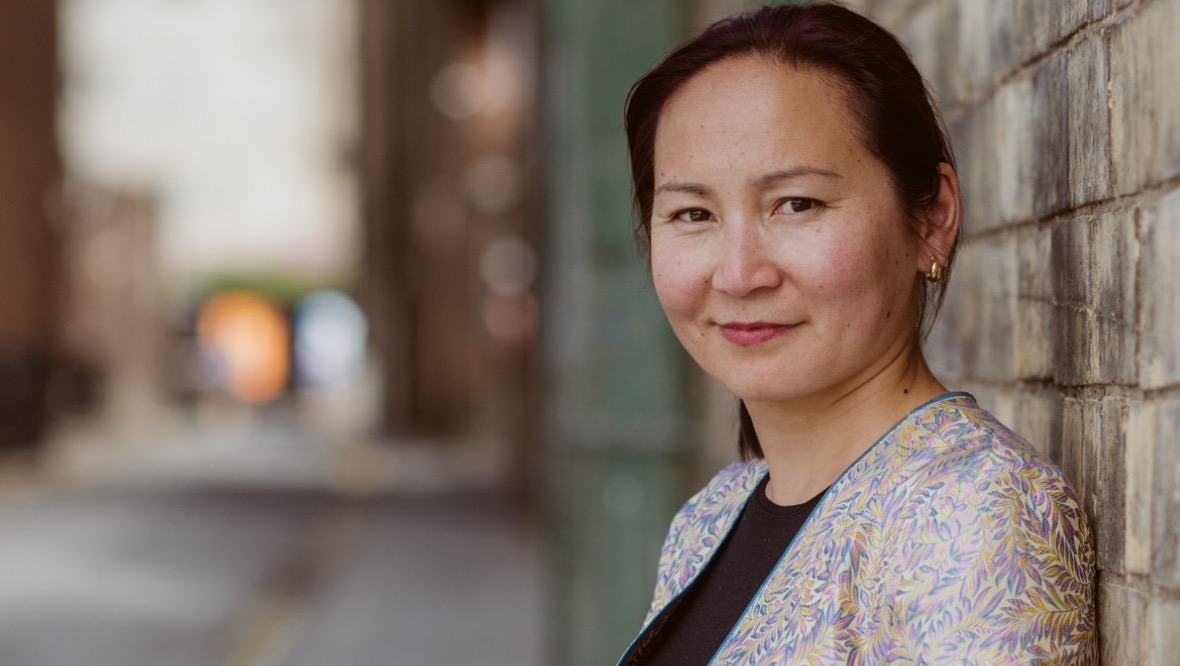 Award-winning author Ms Ramsay, who was born in Mongolia but now lives in Scotland, started writing and campaigning in 2010 following the death of her son Billy, who had Down's syndrome.
Alongside fellow activists, she hopes Mongol Identity will help to protect and promote the human rights of people affected by hate speech.
She added: "Our goal is to specifically address the ways in which the Mongol ethnicity and culture are represented in the media, to minimise the stereotypes and cultural myths that are created.
"More than just get a say in the word, we would like to remind people of the Mongol contribution to world history and retell the modern Mongol story.
"We will share the stories about Mongol world and modern voices through arts, education and social awareness."
Ms Ramsay explained that films, media, and pop culture "often shape how we perceive the world".
She added: "Consumers of media often believe in the stories and the narratives that have been told over the years.
"From dressing-up costumes to sports mascots, we see how one person's idea of innocent fun can attack another person's dignity further perpetuating stereotyping and racism.
"Therefore, we do request and hope that production companies, media outlets and celebrities take necessary action out of respect, human kindness and compassion towards vulnerable members of society as well as the international Mongol community.
"Please use the word Mongol in its original and authentic meaning, so that we can all exercise our human rights that are equal in dignity."
For more information on Mongol Identity, click here.