After seven decades of service, the Queen will mark her Platinum Jubilee this week with a series of events to commemorate 70 years on the throne.
In 1952, Princess Elizabeth became Queen Elizabeth II following the death of her father King George VI on February 6.
A year later on June 2, Queen Elizabeth's coronation took place at Westminster Abbey in London, the only British coronation to be fully televised to date.
While the monarch's reign was officially recognised earlier this year on February 6, the Platinum Jubilee celebrations will take place during a four-day Jubilee bank holiday weekend from Thursday June 2 to Sunday June 5.
A number of events are set to take place over the long weekend, from the traditional Trooping the Colour parade to a Platinum Party at the Palace concert starring Elton John, Andrea Bocelli and Rod Stewart.
With street parties planned across the country to mark the Jubilee, you may be searching for some royally approved recipes for the perfect spread to tuck into while watching the events unfold on television.
Take a look at our round up of recipes with a royal twist to serve during the Platinum Jubilee weekend.
Coronation Chicken
Of course, what better dish to serve than the one that started it all back in 1953 for the Queen's coronation?
Created by Constance Spry and Rosemary Hume from Cordon Bleu Cookery School, the pair created the dish to be served during the banquet following the Queen's coronation.
Often bright yellow in colour, cold chicken is stirred with mayonnaise or creme fraiche and curry powder or paste which gives the dish its bright hue. Additions of dried fruit such as apricots or raisins and flaked almonds are sometimes added for extra texture and flavour.
Usually used as a sandwich filling, why not try something different and top homemade cheese scones with the spicy dish or for an 80s throwback, stuff into vol au vent cases.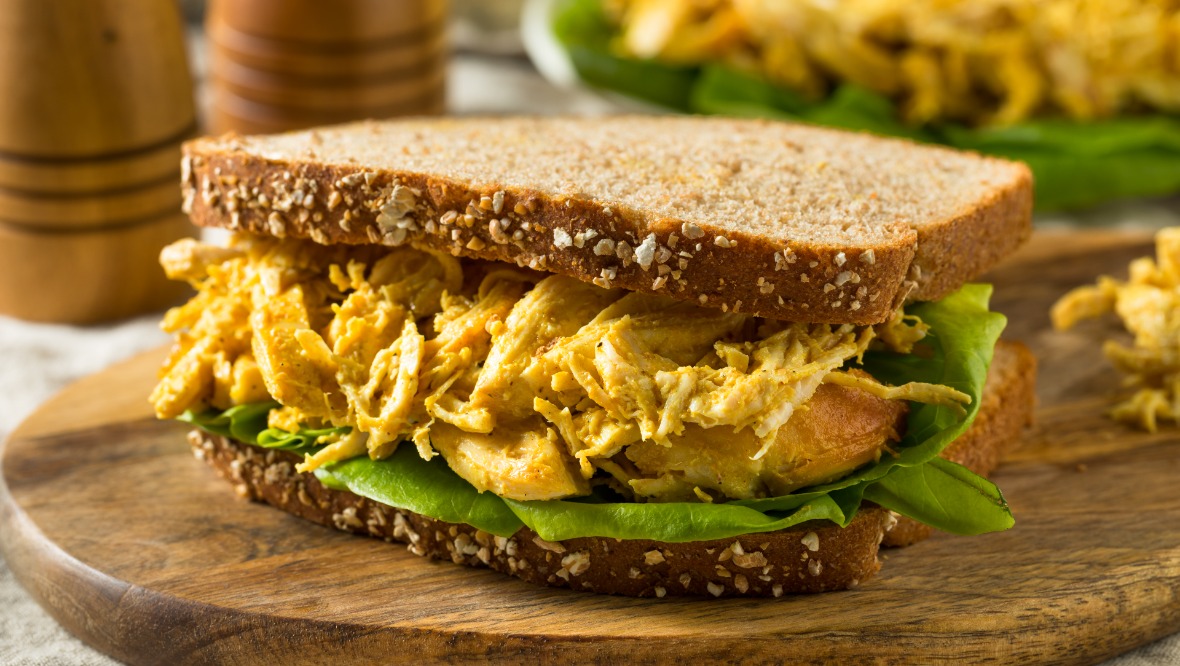 Victoria Sandwich
Named after the Queen's great-great grandmother Queen Victoria, this classic sponge cake recipe is a staple at any afternoon tea.
Traditionally, the raising agent in sponge cakes were egg whites, whipped with sugar before the flour was folded through to produce a light and fluffy cake. However the Victorian invention of baking powder allowed these cakes to become richer with the addition of egg yolks and butter, allowing sponges to rise to new heights.
Queen Victoria was known to enjoy small sponge cakes with her afternoon tea which lead to the treat being named after her. While more modern versions feature jam and buttercream or cream as a filling, the monarch would have simply plumped for fruit jam. With a dusting of caster sugar, this cake is a classic for a reason.
For a 2022 version, why not borrow the flavours of the Platinum Jubilee Pudding and fill with lemon curd and amaretto-spiked whipped cream instead.
Dubonnet and Gin
Reportedly the Queen's favourite cocktail, serving a round of these drinks at a Jubilee gathering will certainly have the royal stamp of approval.
Made with two parts Dubonnet to one part gin and served over ice and a lemon wedge, this herby and slightly spicy drink was also said to be a favourite of the Queen Mother's.
The Queen typically drinks this cocktail before lunch, so bottoms up and enjoy a glass before tucking into a Jubilee feast.
Queen of Puddings
While this dessert may not have specific royal links, its name lends itself very well to a celebration of the Queen's 70 years on the throne.
The dish begins with a custard-like layer of breadcrumbs, sugar, butter, eggs and milk, which is baked then topped with strawberry or raspberry jam. A mound of meringue is added to the top like a crown and baked until crisp yet soft on the inside.
For something a little different, try making individual puddings in ramekins or switch up the flavour profile with blackberry jam and a meringue flavoured with cocoa powder.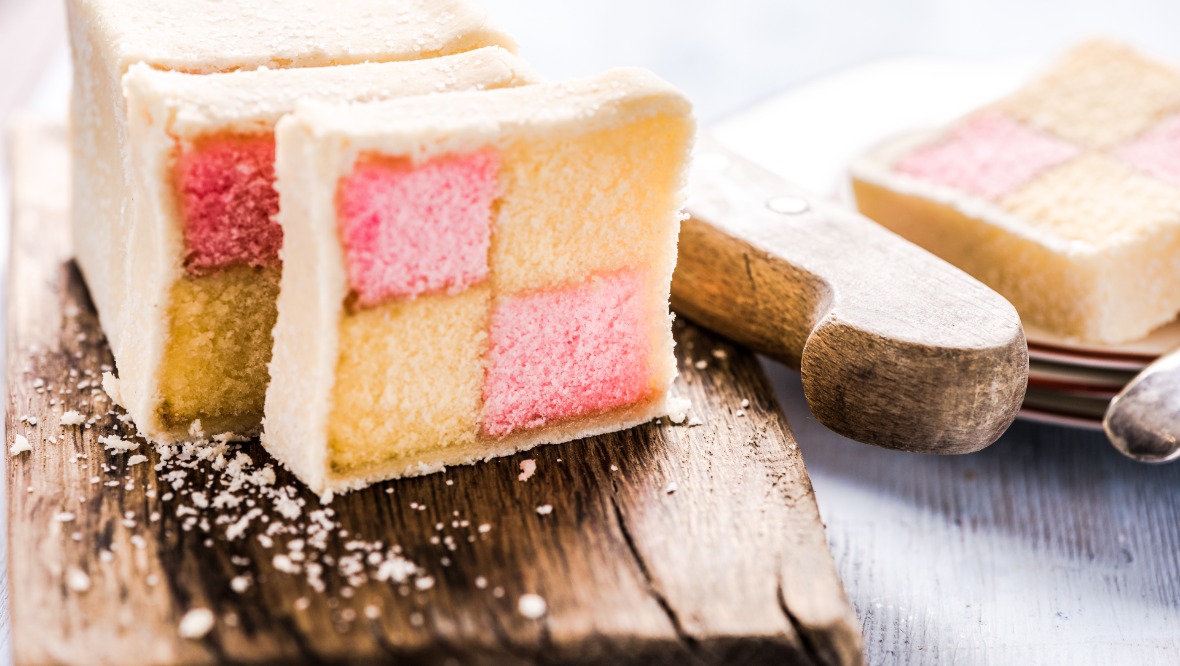 Battenberg Cake
Instantly recognisable with its little pink and yellow squares surrounded by marzipan, a Battenberg is an ideal addition to a Jubilee buffet as it links the families of both Queen Elizabeth and her late husband Prince Philip.
First made in 1884, the cake was said to have been created to celebrate the marriage of Prince Louis of Battenberg, who was Prince Philip's grandfather, and Princess Victoria, who was Queen Victoria's granddaughter.
The name refers to the German town of Battenberg and its aristocratic seat, which Prince Philip's ancestors would later be known by.
However amid the outbreak of the First World War, family members living in Britain changed their name to the more anglicised Mountbatten. Following the Queen and Prince Philip's wedding, male-line descendants without titles have taken the surname Mountbatten-Windsor.
If baking this classic tea-time treat from scratch, why not try changing the pink and yellow squares to shades of purple with a silver marzipan coating, the official colours of the Jubilee.
Cerise Jubilée
Considering the length of Queen Victoria's reign, it is no surprise there are a number of dishes that were named after the monarch.
Thought to have been created to celebrate Queen Victoria's diamond jubilee in 1897, Cerise Jubilée or Jubilee Cherries were invented by French chef Auguste Escoffier.
A simple dish of cherries flambeed with cherry liqueur kirsch, the creation was often served as a sauce over ice cream.
For a modern take, pop a marinated cherry in a glass of prosecco or serve over a creamy slice of vanilla cheesecake.