It's becoming harder for farmers to grow thriving crops.
Climate change, a rising cost of fertiliser and Brexit all makes their trade harder.
But now a technique that some say could help mitigate some of these factors finds itself at the centre of a debate between the Scottish and UK governments.
So called 'gene-editing' may soon be allowed for crops in England, due to new legislation tabled this week south of the border.
But there are no current plans for similar laws in Scotland.
Sometimes confused with genetically modifying crops, scientists say gene-editing speeds up a natural process.
Professor Lesley Torrance, from the James Hutton Institute in Invergowrie, told me more about how the process works.
He said: "It introduces changes that can be done quite quickly in comparison to traditional breeding, which would sometimes it takes ten to 15 years to produce a new crop.
"With gene-editing, you can do it within a year."
The process modifies the DNA already inside the crop, changing the way a plant grows or reacts to the environment around it. The argument for it says crops that are more drought and disease resistant could be created.
Gene-modification is different because it modifies crops' DNA by adding in components from another organism; for example, a scientist may take a desired trait from another plant and add it into the crop they want to change.
The UK Government has written an open letter to the Scottish Government asking it to "join them" in their position, claiming it has "great potential to enhance food security" and "reduce input costs" for farmers.
Ministers in Edinburgh, however, remain opposed to using the technique on Scottish crops, citing the fact it's not used in the European Union.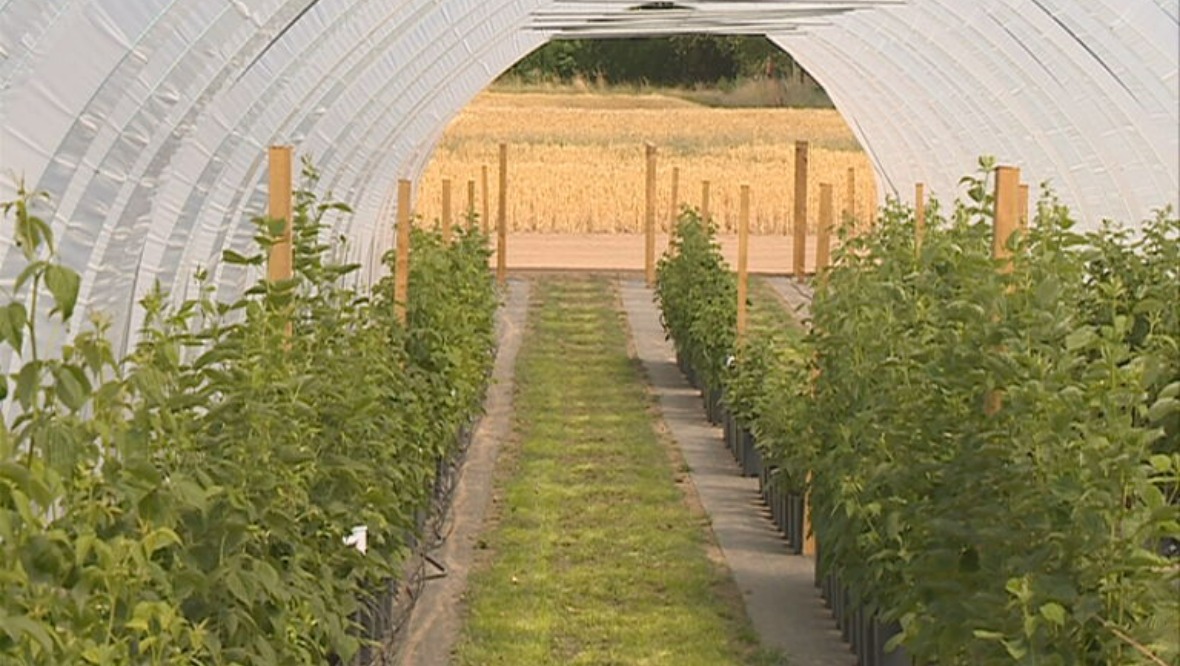 Mairi McAllan, who's in charge of environment, biodiversity and land reform, told me: "We are committed to maintaining the highest possible environmental standards in Scotland.
"That's exceptionally important post-Brexit and we're committed to remaining in line with the European Union in that regard.
"The EU is a beacon in environmental progress, so while our position hasn't changed, we're watching very closely on their developments as they review the technique."
The National Union for Farmers in Scotland also wants the Scottish Government to change their stance on the technique.
I spoke to Andrew Connon, the vice-president of the union, who has farmed in the Ellon area of Aberdeenshire for most of his life, said "a different approach" by home nations could prove detrimental to Scottish trade.
He explained: "England is still our biggest trade partner when it comes to produce, so a different stance could cause chaos for plant breeders, and make us less competitive.
"We also have some world-class institutions in Scotland who work on making these gene-editing techniques as safe and as efficient as possible. This could be an opportunity to become a world leader in it.
"It also could provide our nation with better food security and creating better climate change proof crops."
The discussion on gene-editing will continue in the coming weeks. The European Union have recently launched a consultation on bringing forward similar legislation for precision breeding techniques, which the Scottish Government says it will keep a close eye on.
NFU Scotland say they'll continue to speak to the Scottish Government to make their case.
STV News is now on WhatsApp
Get all the latest news from around the country
Follow STV News
Follow STV News on WhatsApp
Scan the QR code on your mobile device for all the latest news from around the country