Rules around bringing babies into the House of Commons are to be reviewed after Labour's Stella Creasy was rebuked for taking her three-month-old boy to a debate.
The MP said she had taken her son and before him, her daughter, into the chamber and hit out at this week's reprimand.
The treatment of Creasy has generated a debate about children in parliament and other workplaces around the country.
STV current affairs show Scotland Tonight asked health journalist Pennie Taylor and conservative commentator Laura Perrins whether parents should be allowed to take young children to work.
Rona Dougall (Scotland Tonight): So Pennie, do you think women should be allowed to bring their babies into the Commons as Stella Creasy did?
Pennie: I think for Stella Creasy, she's breastfeeding and taking part in procedures, so I don't see why it's a problem. In fact, it would send a really powerful message across the country that that kind of inclusion is a really good thing. Not to mention making it easier for a child to be breastfed, which we know brings health benefits.
Rona: Laura, what do you think about babies being allowed in? Pennie says it's a great advert for breastfeeding and inclusion…
Laura: I think we should be very cautious, because it's not really something that most people can do. I have four children – actually, my last baby's pretty much exactly the same age as Stella's – and know they will sleep for a long time, especially in the slings, and I also breastfeed them.
But you have to bear in mind that this is a very important place. This is where we make laws. It's our legislator. This is a place of work. People's minds and eyes should be on the ball, which unfortunately, doesn't necessarily include your newborn baby.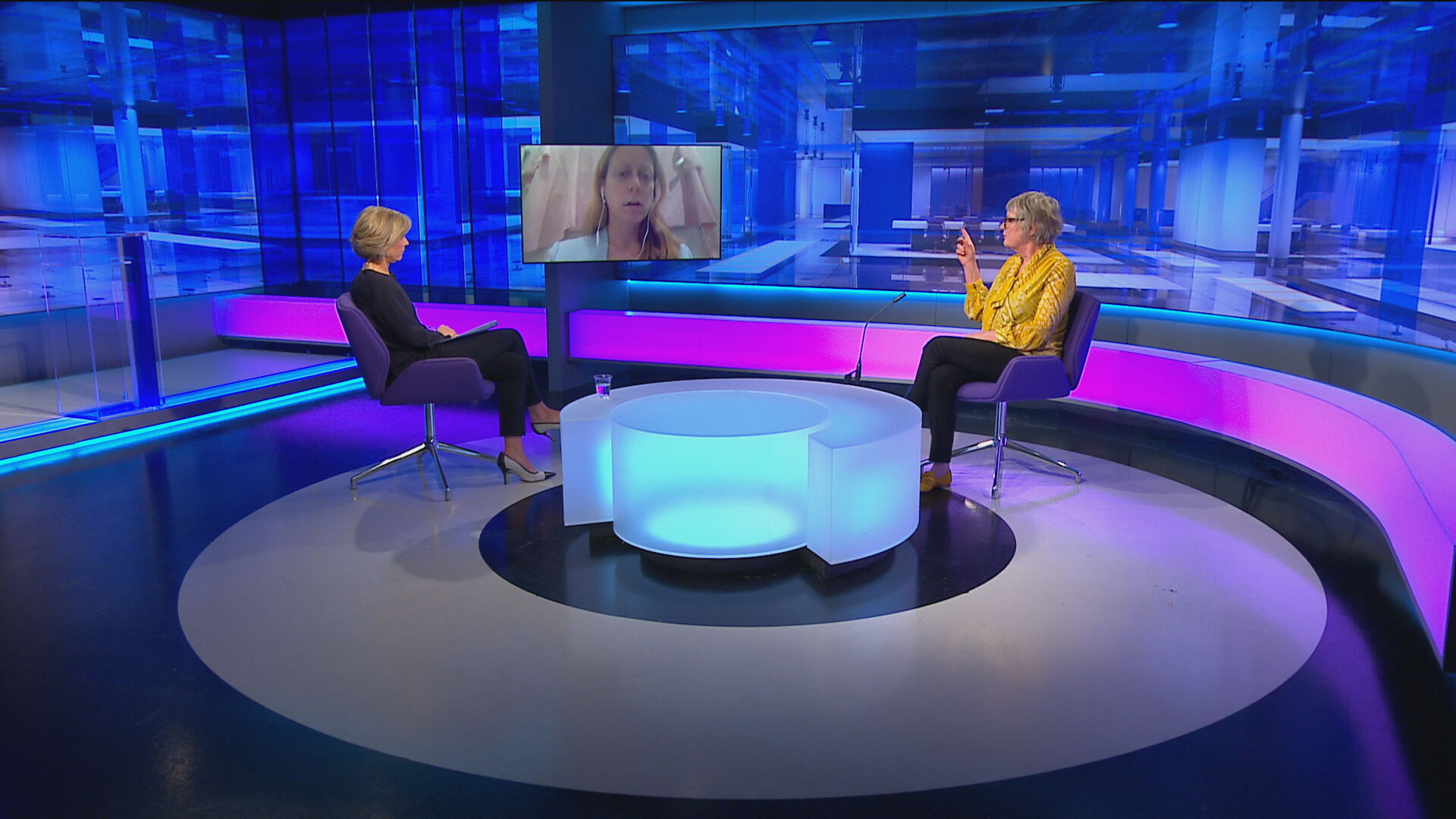 Rona: Pennie, what do you think in general about taking a baby into a workplace? Laura's saying it looks like it's very distracting? How can you concentrate if you've got a newborn baby there?
Pennie: It depends what you're doing, doesn't it? If you're working in A&E or you're driving a lorry, it's a different issue. But sitting on the benches in the House of Commons, listening and maybe speaking, I don't see how on earth that could ever be regarded as unprofessional. It's exposing what many families have to do already, isn't it?
Rona: But what about a normal office – do you think someone should be allowed to bring their baby in?
Pennie: I think, for instance, if you are breastfeeding, and a baby was an infant, then absolutely I think it's a different issue to a two-year-old tantruming around the place, but I think it ought to be possible. When my daughter was young, it was sometimes necessary. She was in the office with me during the days and would sit in the corner and draw, and perhaps be entertained by other people. And she adapted to that as well, to her credit.
Rona: Laura, what do you think about Pennie's argument that sometimes it's a necessity that women would want to bring their children into work, especially when they're very tiny?
Laura: If you're talking about an emergency situation, obviously you would hope workplaces would be understanding. But as a rule, we all instinctively know that young children and babies and the workplace simply don't mix. Your employer is paying you to be at work and to produce a service or a product.
They're also paying for your concentration, and it's very difficult to do that if you have your adorable baby with you, or indeed your slightly noisy toddler.
Pennie: Well, perhaps it's time that we change those old ways of working. For the last couple of years because of the pandemic, so many more of us have been working from home, with children bursting into the rooms occasionally.
When you think about the crippling cost of childcare for people, it is not sustainable in many cases, so why don't we do it differently, and perhaps for once the House of Commons can lead the way.
STV News is now on WhatsApp
Get all the latest news from around the country
Follow STV News
Follow STV News on WhatsApp
Scan the QR code on your mobile device for all the latest news from around the country