Supermarkets across Scotland have been gripped by panic buying as shoppers stock up on goods amid the coronavirus outbreak.
Empty shelves have become a common sight at various stores, with customers taking to stocking up on essentials such as hand wash and toilet paper, as well as bags of pasta and frozen food.
Huge queues could be seen outside Costco in Glasgow shortly after 9am on Saturday, as people flocked to the wholesaler to purchase goods. An hour later, there were no trolleys or parking spaces left at the store.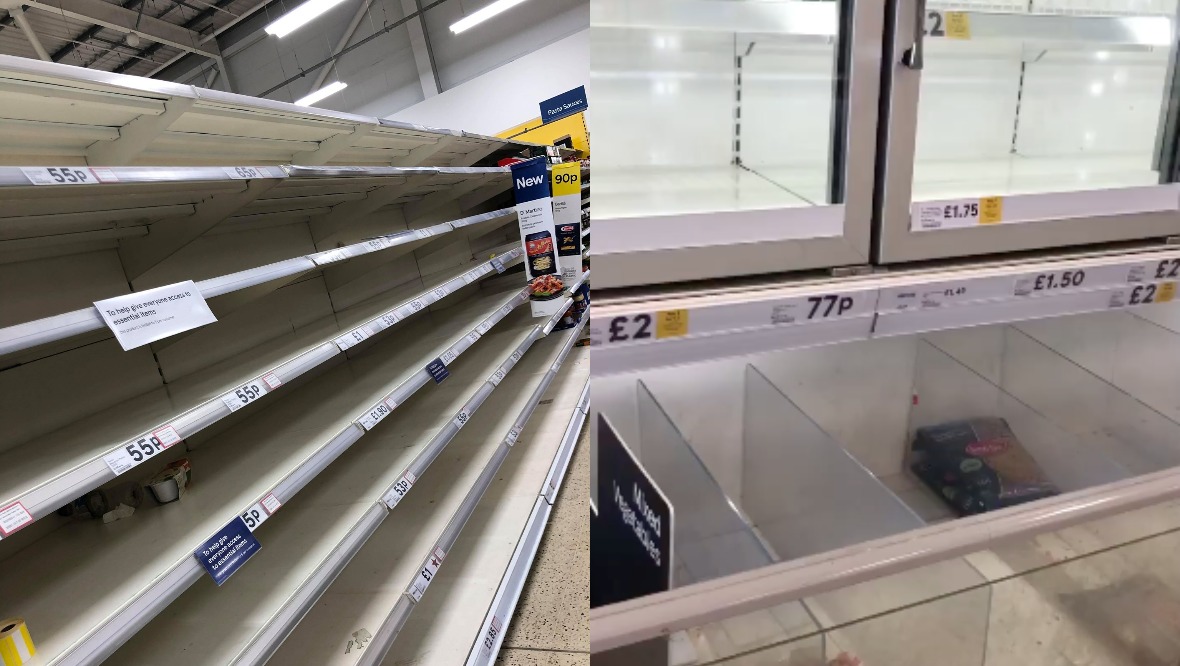 Pictures show a bare frozen section at Tesco in the city's Maryhill, while Asda and Sainsbury's supermarkets across the country have experienced bulk buying from shoppers.
A Sainsbury's employee in Glasgow, who asked not to be named, explained: "Work has been super busy over the last week, customers were taking toilet paper off the delivery pallet on the shop floor before we got a chance to put it on the shelf.
"It's been crazy and it's all people are talking about."
The issue has been prevalent over the last week as one shopper, Lee Martin, described: "Tesco Cumbernauld had no toilet roll or soap on their shelves and a lot of other shelves were empty.
"It's selfishness that is overreacting to this and preventing people who cannot afford to buy plenty of things to get things they need."
Stephen Watt, an administrator in Glasgow, was out picking up essentials at Savers on Union Street, where there was no soap or sanitiser to be seen.
He said: "While I can understand people being concerned about the global pandemic at the end of the day stockpiling doesn't help anyone.
"Ideally we should all be working together collectively so everyone gets the essentials and not just those lucky to have gotten there first, with enough storage space to stockpile."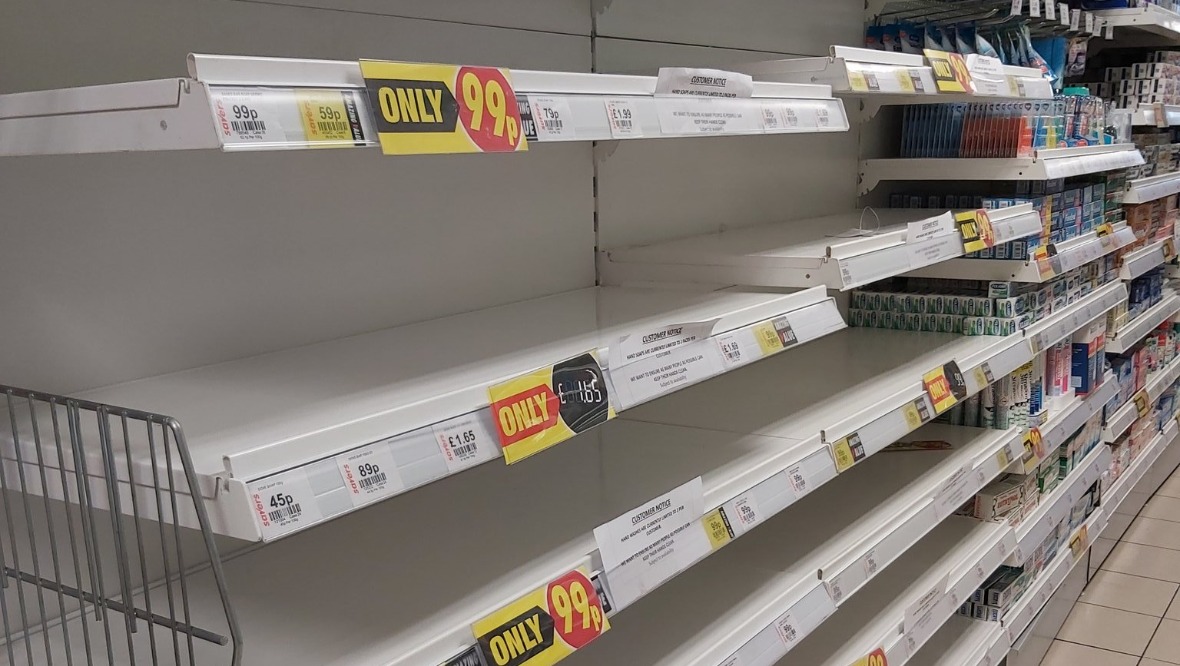 Concerns have been raised about the impact such stockpiling could have on the more vulnerable, such as those who use food banks.
Elizabeth Alexander, one of the managers at Renfrewshire Foodbank, admitted there was a level of uncertainty about the future amid the outbreak.
She said: "I do see the shelves when I go in and it's the shelves with tins that are empty. These are the donations we get, as we don't have the capacity to store fresh food.
"So we would expect donations to drop if this continues. The public is very supportive of us and we have good stores from over the Christmas period but there will be food banks who are not as lucky as us.
"I think we all need to think about each other. If people are emptying the shelves then there's nothing there for anyone else, especially people who are struggling. It would be nice if we considered people who need to come to food banks."
STV News is now on WhatsApp
Get all the latest news from around the country
Follow STV News
Follow STV News on WhatsApp
Scan the QR code on your mobile device for all the latest news from around the country