Shoppers across Scotland have been urged to be on their guard against scams as Amazon Prime Day gets underway.
Advice Direct Scotland, which runs the national consumer advice service consumeradvice.scot, said fraudsters are increasingly using new tactics to target households.
Amazon Prime Day returns on Tuesday and runs until Wednesday, with major discounting on the site.
Bargain hunters have been encouraged to stay safe while shopping online and remain cautious of fake deals presented through phishing emails and texts.
Criminals are hoping to lure in victims with deals that are too good to be true and steal their money and personal information.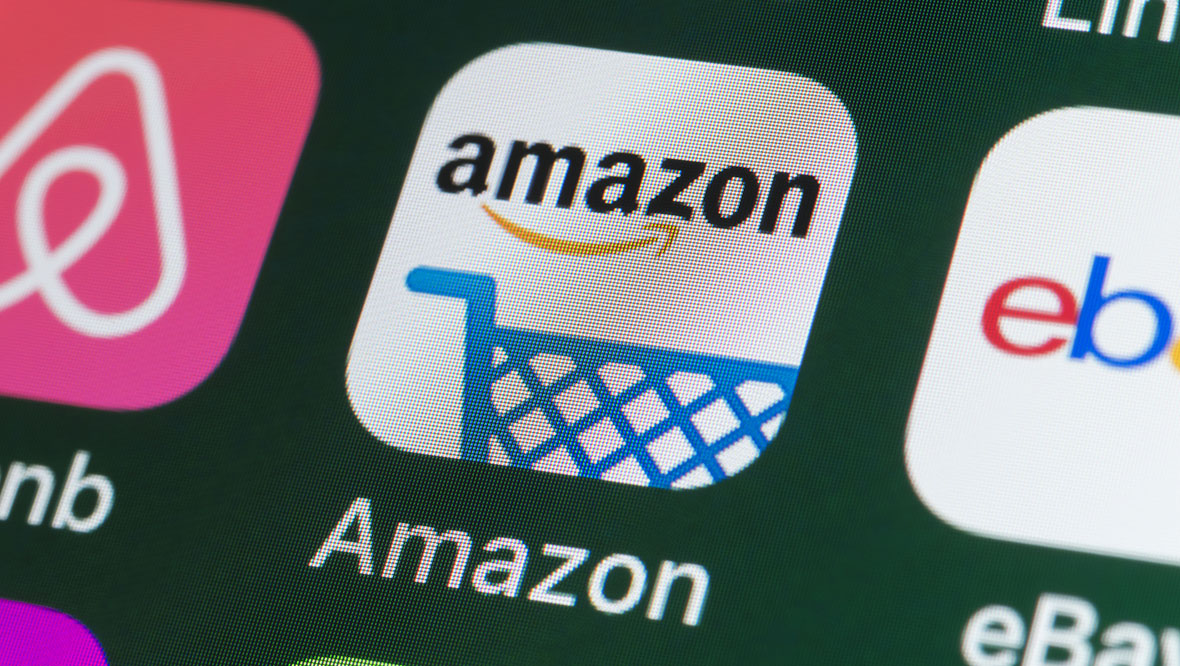 Scammers regularly impersonate Amazon in emails, alerting recipients about issues with their account.
One message states a temporary hold has been placed on the account and pending orders cancelled due to incorrect billing information.
The recipient is instructed to click a link to "verify their account" within three days to prevent further order cancellations.
Another scam email claims an expired payment method for Amazon Prime membership and asks the recipient to update their payment details by following a provided link.
Advice Direct Scotland said it is important to avoid clicking unverified links and contact Amazon directly for help.
Some criminals use "brushing scams" to steal identities by sending unexpected packages, aimed at inflating review ratings and compromising personal data.
Opening the package could indicate a fake account was created in the person's name, with a fraudulent review posted to boost the seller's ratings.
While not directly harmful, it may signal a potential identity theft risk.
Advice Direct Scotland's key tips to shopping safely online and avoid being scammed:
Before buying, research the online retailer to ensure that it is legitimate, and read their returns policy to make sure that you understand your rights.
Use a credit card if possible, as it may be easier to get your money back if something goes wrong. If you don't have a credit card, online services like PayPal can protect your bank details.
Be savvy – if the deal looks too good to be true, it probably is.
Shoppers should also ensure they are aware of Amazon's own guidance for the return of faulty goods and refunds to protect them in the event of a purchase going wrong.
Help is available by freephoning 0808 164 6000; and online, web chat and email at www.consumeradvice.scot.
The simple ScamWatch Quick Reporting Tool is available to report suspected scams and suspicious activity at www.scamwatch.scot
Lyndsay McFee, team lead at consumeradvice.scot, said: "People all over Scotland will be looking forward to getting some bargains when Amazon Prime Day launches, but like any other online event, they must take care.
"It's important for shoppers to check who they are buying from and ensure that their purchases are safe, providing value for money. Fraudsters are always on the lookout for opportunities to deceive you.
"It's common for many of us to feel the urge to buy something right away when we spot a discount.
"However, in situations where bargains are time-limited or there are only a few items left, shoppers may forget to pay attention to the usual warning signs, ultimately getting caught out.
"The key advice for consumers is to be savvy, slow down, and check before you buy.
"Make sure you're on the real Amazon website also, as there may be links that take you to a site that looks similar to Amazon but isn't the real thing.
"Consumers who are worried or need help can contact one of our specialist advisers for free, impartial, and practical advice.
"Anyone who is caught out by a scam or spots a suspected scam should report it by using our free scamwatch tool at www.scamwatch.scot."