Meteors are set to illuminate the skies on Saturday and Sunday as the annual Lyrid shower peaks.
The Lyrid meteor shower has been ongoing since April 14, but is expected to reach its peak this coming weekend.
The annual shower is associated with a comet called C/186 Thatcher and is a result of the Earth passing through its cloud of debris.
It is the oldest recorded meteor shower still visible today, and was first recorded in 687 BCE.
Experts at Royal Museums Greenwich said that as this is "just after New Moon" this year, "conditions are favourable".
They added that the best time to see the Lyrids is early in the morning, shortly after midnight, of the peak day.
To get the best view, experts advised to wait until after midnight when the radiant point, in the constellation of Lyra, will have risen in the east.
The Met Office explained: "Known for their fast, bright meteors, the Lyrids are one of the oldest known meteor showers. They originate from comet Thatcher, which was discovered in 1861
"The Lyrid meteor shower is named as such because it appears to radiate from the constellation Lyra, though it is better to view the Lyrids away from this constellation so they appear longer and more impressive."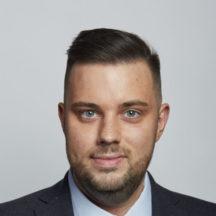 The Lyrid meteor shower has been ongoing throughout the month of April, but it will hit its peak this upcoming weekend.
After an absence of meteors for the first three months of the year, the annual Lyrid meteor shower is the oldest recorded meteor shower still visible today, having first been recorded in 687 BCE and will see a stream of meteors coming in parallel to each other like lanes of traffic.
The best chance to see them is under clear skies and somewhere dark with an unobstructed view of the sky.
Unfortunately, during the peak of the shower on Saturday night we have quite a bit of cloud around, which may make things even trickier. But having said that the majority of Scotland will be enjoying clear skies on Friday night, and despite it not being peak meteor shower time, keen stargazers could still be in with a chance.