Sewage was released into Scotland's waters more than 14,000 times last year, new figures have revealed.
Some 47 million cubic metres of waste made its way into Scottish rivers and coastal waters, the equivalent of nearly 19,000 Olympic size swimming pools.
The number of spills in Scotland stood at 14,008 in 2022, the highest figure recorded since records began in 2017.
But conservationists warn the true estimate could be much higher because not all incidents are logged.
Over the past six years, Scotland recorded sewage spills 68,297 times.
Scotland, like other parts of the UK, allows untreated sewage to be released into Combined Sewer Overflows (CSOs).
These are designed to drain excess water during times of heavy rainfall and prevent flooding in people's homes.
But of the 3,614 overflows in Scotland's 31,000-mile sewer network, only 144 are monitored.
Scottish Liberal Democrat leader Alex Cole-Hamilton urged the Scottish Government to take immediate action to solve the issue.
He said: "The Scottish Government is neglecting our rivers and waterways.
"In England, almost every sewage overflow is monitored but here the monitoring is far more rudimentary with just 4% of overflows getting the same treatment.
"That means there is every reason to believe that the current volumes are a significant underestimate of the true figure.
"The new environment secretary must listen to the calls from Scottish Liberal Democrats and environment campaigners for targets to be set to reduce discharges, for enhanced monitoring to be backed up by transparent reporting, and for the acceleration of measures to upgrade sewage systems and tackle overflows."
Nathan Critchlow-Watton, SEPA's interim head of function for water and planning, said Scotland's water quality is at its highest ever level, with more than 87% of watercourses achieving a high or good classification for pollution.

He said: "Sustained effort by SEPA [Scottish Environment Protection Agency] and Scottish Water has improved over 100 sewage works over the past decade.
"During this time, we have also regulated Scottish Water and PFI companies to significantly reduce the number of sewage pollution incidents, from more than 800 to less than 300 per year.
"Despite these successes, we agree there is work to do to improve sewage pollution. That is why our focus is on addressing sewer overflows where they cause environmental impacts."
Scottish Water has pledged to increase the number of storm drain monitors to more than 1000 by the end of 2024.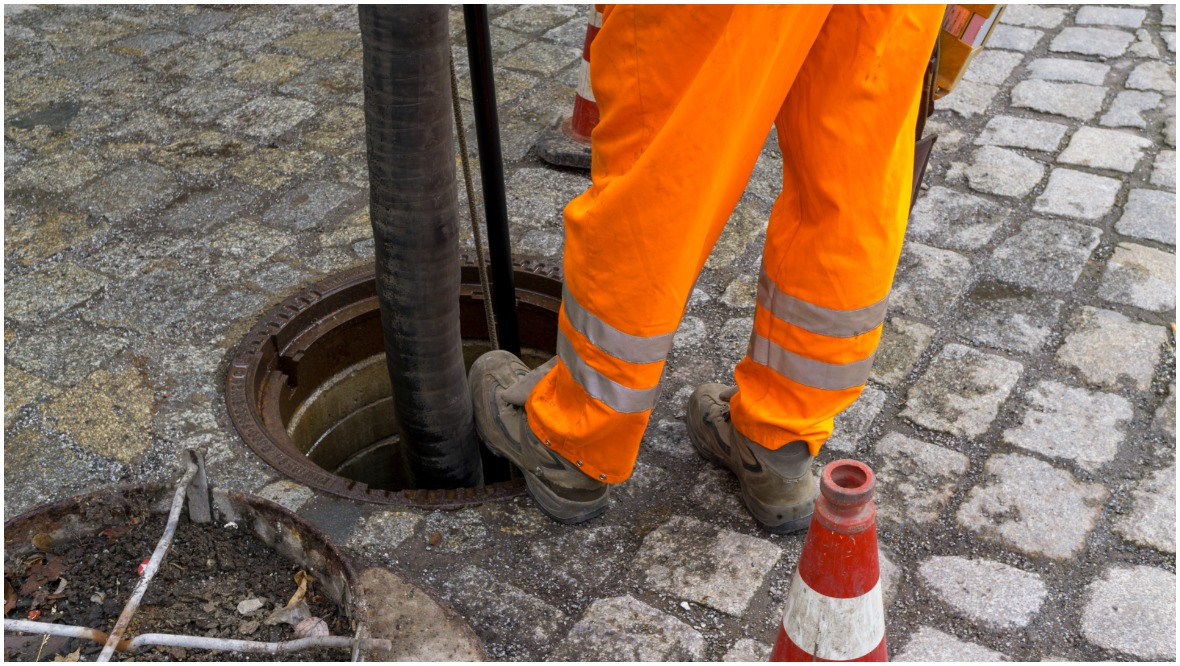 Simon Parsons, director for strategic customer and service planning at the government-owned company, said: "The quality of Scotland's water environment remains high, and we continue to invest in infrastructure which helps improve it further, including a commitment to increase monitoring across the waste water system.
"Our waste water treatment systems handle more than 1 billion litres a day. They are a vital part of the water cycle in Scotland."
A Scottish Government spokesperson said: "We are proud of the fact that water quality is in good or better condition in 87% of Scotland's waters and over 66% of our entire water environment is in good ecological condition overall.
"This is higher than the European average and well above the comparative data in England.
"That said, we remain committed to maintaining and improving our water environment throughout the country.
"Our river basin management plan sets out our long-term plans for improvements including the aim to ensure that 92% of our water environment has good or better water quality by 2027.
"This is supported by Scottish Water's Improving Urban Waters route map, which commits to £500m of investment to improve sewage infrastructure.
"The route map has already identified priority locations for 1,000 new Combined Sewer Overflow monitors and installation will be completed by the end of 2024."