Wednesday is the official start of summer, yes that's right, all that hot weather we had recently was technically still spring.
It is the summer solstice – the day when the amount of daylight hits its peak – which means that the nights start to draw back in from tomorrow. But don't worry, you won't notice it for ages.
On Wednesday morning the sun rose over Unst, the most northern island in Shetland, at around 3.30am and won't set until 10.40pm. That's a whopping 19 hours and ten minutes that the sun is above the horizon. On Thursday the sun will be up for four seconds less.
The payback for all this daylight in summer is the darkness in the winter. On the winter solstice, on December 22, the sun will only be up for a measly seven hours, with sunset around 3.40pm – seven hours earlier than Wednesday.
Further south in Edinburgh there is a little less daylight on the longest day, but still impressive at 17 hours and 30 minutes.
Surely if spring can put on such a glorious spell of weather that bodes well for summer?
Well, it doesn't always work that way, but given the recent hot conditions, and the seas around us are much warmer than usual, that does boost our chances of further hot spells in the coming weeks, although that doesn't always mean dry.
The much warmer seas could lead to more intense summer downpours and flooding, something which will need to be watched during the season. The warm Atlantic is also likely to intensify storm systems, so I wouldn't rule out the chance of some ex-hurricanes landing on our doorstep later in the season.
This week the weather has turned a bit more changeable, although it does look like things will be more settled later in July and early August, this would allow temperatures to probably reach theri highest of the years.
Will Scotland break it's all-time heat record again?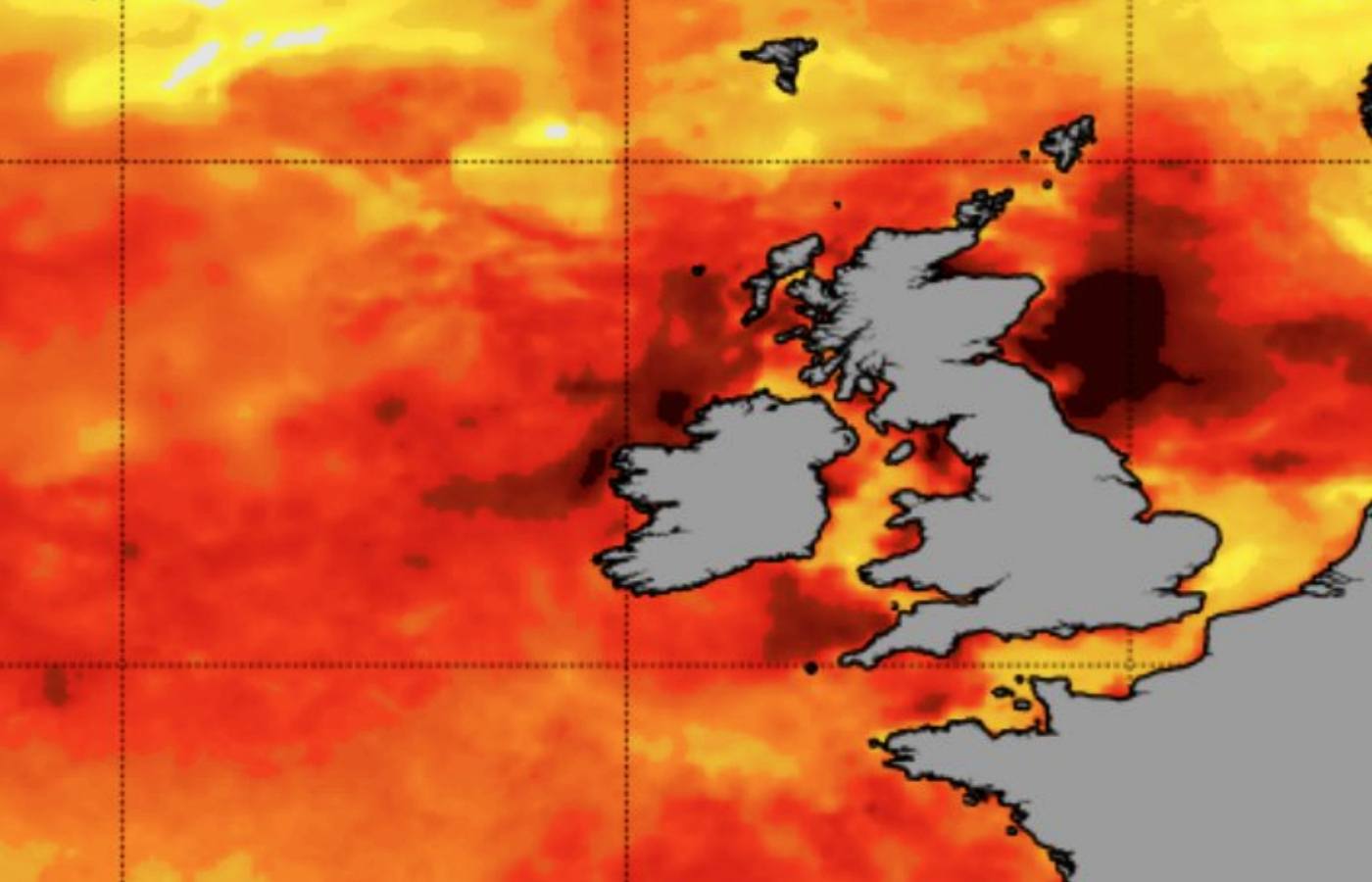 Last summer we broke our all-time record for heat in Scotland with 34.8C in Charterhall in the Borders and the UK hit 40C for the first time.
Is it possible that these dizzy heights could be reached again this summer?
Up until now I've thought highly unlikely, especially considering it took Scotland nearly 20 years to reach a new summer high after 33C was recorded back in summer of 2003.
But with the extreme anomalies in the oceans, globally this is going to be another very warm year, and that's before El Nino really sets in, which tends to push the global temperature higher and higher – that'll come next year.
But for this summer, I still think a new record for Scotland would be a very tall order, but I would definitely not rule it out, especially because last year's record blew the previous record out of the water, and because the high sea temperatures will give us a bit of a head start before entering the usually hottest part of the summer.
Also, something to watch will be water levels, as this has already been flagged up as a concern. While we have rain around just now, because levels are so suppressed, any further lengthy dry spells in the coming months could quickly see water levels drop significantly again.