After months of very unsettled, very wet and very mild weather, things are about to change as we head into December.
We had the wettest October on record for Renfrewshire and the Western Isles, November brought extreme rainfall and flooding in the east, and also some of the mildest weather on record too, but December will bring a shift to colder and more wintry conditions.
Over the last few months, a large area of high pressure has been building over Russia, occasionally extending into Scandinavia, and this has acted as a 'block'.
By this, I mean it's like a big heavy weight which can't be moved easily, and therefore holds all weather fronts and their rain at bay, but unfortunately, we've been the parking ground for those fronts through October and November – hence the incessant rain.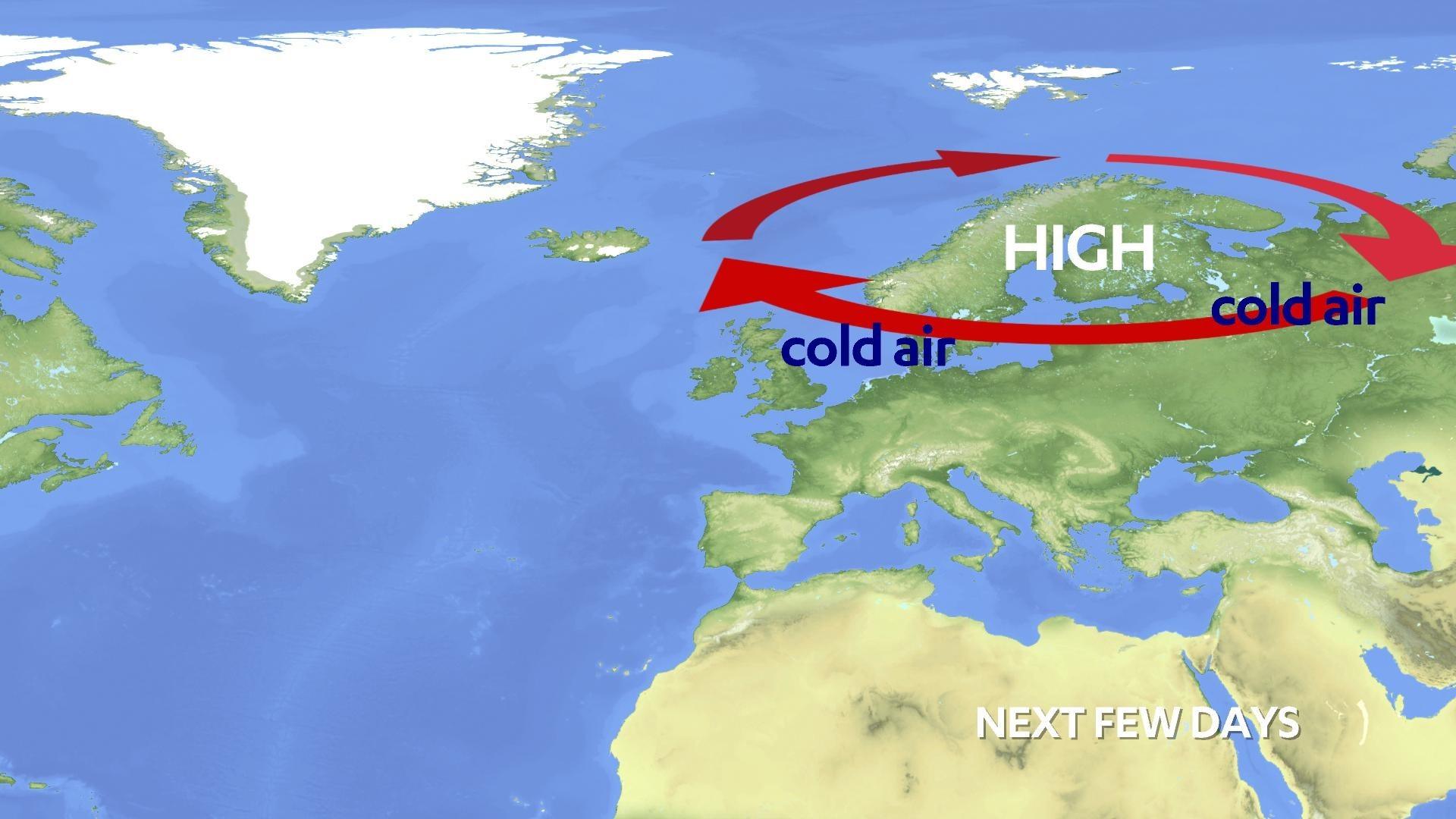 December will see this big area of high pressure finally releasing its brakes and moving west across Norway, the UK and settling over Greenland.
This means we're likely to go into an easterly flow in the coming days, but more of a northerly into the second week of the month as the high migrates towards Greenland.
This coming week will see a lot of cloud in the east, with drizzly rain and hill snow, but as the northerly starts to set in, that's when I see an increasing risk of snow, especially in the north and east of the country.
More snow than usual could also be dumped due to higher sea surface temperatures in our north and east, although this is more likely in the mountains of the north and east Highlands.
Parts of New York state experienced record-breaking snowfall, and this is something I've always said would be the case with climate change. Of course, the main fingerprint of our warming climate is extreme heat, droughts, floods and intense storms, but big record snowfalls are possible from time to time with warmer seas. Parts of northern Japan also experienced monster record snowfalls earlier this year.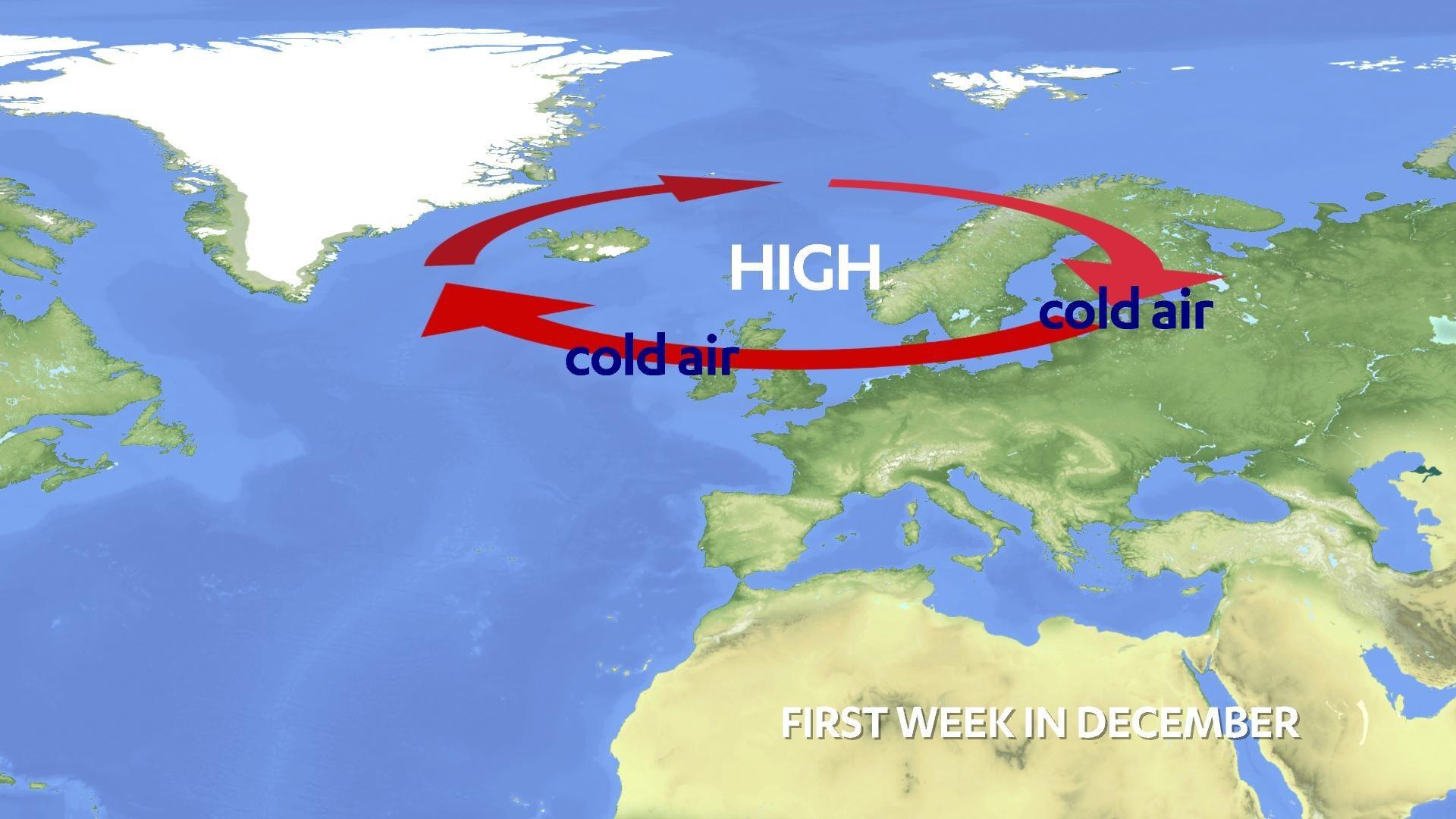 You may have heard of lake-effect snow before, which is experienced in the north-east states of the US, where very cold air travels out of Canada and across the Great Lakes, which are warmer than the air passing overhead, and this produces big snow clouds that roll into New York state, Ohio and Pennsylvania.
So, while we don't have the same geographical setup here, warmer seas around us can create something similar if the air coming in is extremely cold.
However, conversely, if the air is not cold enough it could just bring us lots of cold rain – I know which I'd prefer.
Cold weather and a snow risk usually brings great excitement in December, but in fact, snow before Christmas is rare for many of us, with the coldest and snowiest conditions usually in January and February.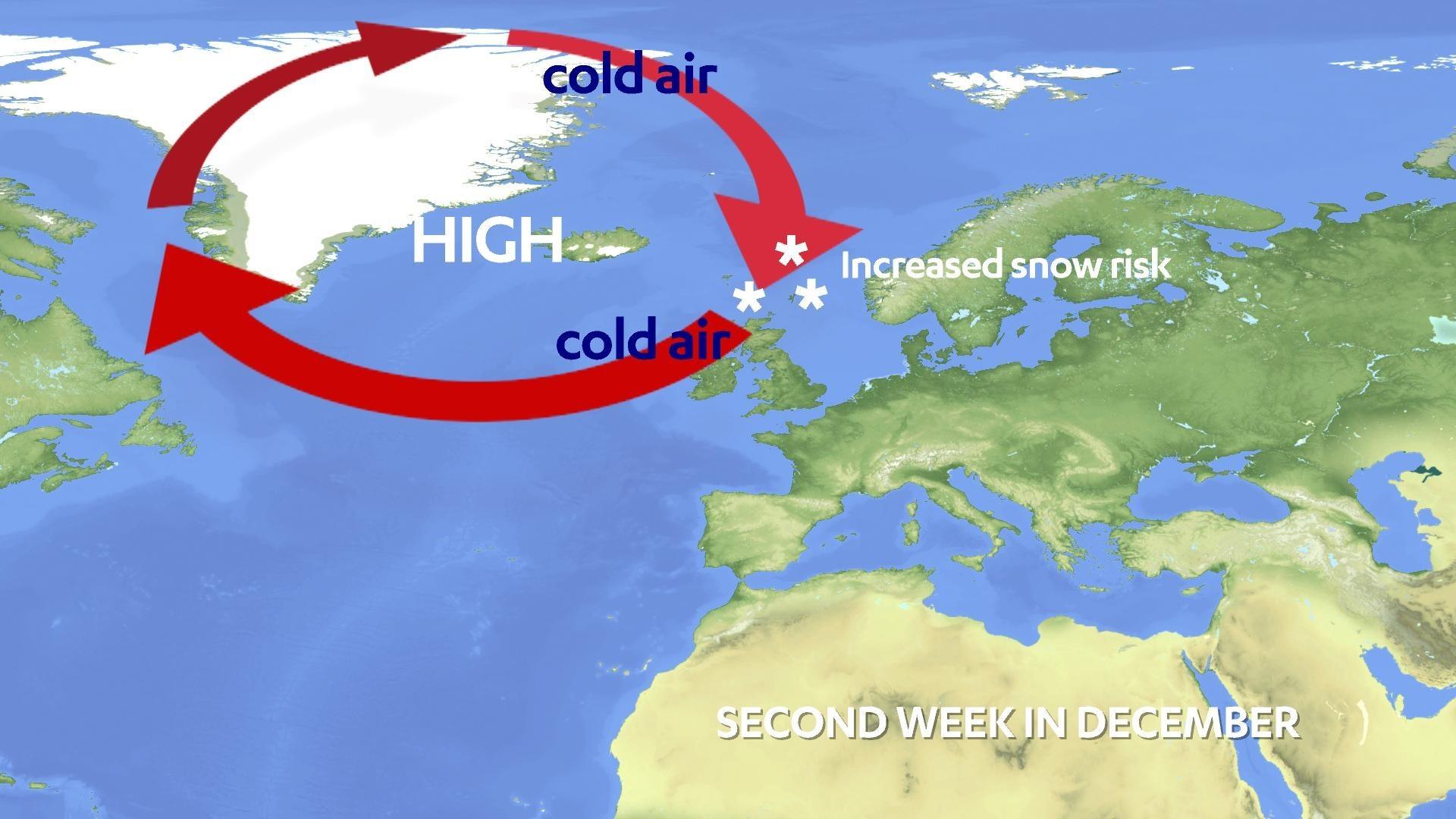 While more seasonal weather will send some of us into fever pitch, it's also a time to remember that colder weather this winter will exacerbate our cost-of-living crisis and be a worry for some. So, while our weather shifts to something more akin to 'normal', keep an eye out for those more vulnerable in your neighbourhood.