It's been a long time coming, but at last the weather finally settled down, we got to don the shorts and hopefully you managed to squeeze in a Fab or a Cornetto!
But now the ice is no longer just in our freezers – it's back on our streets. It's a fickle time of year when Mother Nature can be quite cruel. I always say that March and April are our transitionary months when pressure systems wriggle around to get into their summer patterns, but during that process we can go between summer and winter-like conditions.
So, this switch in temperature is nothing out of the ordinary for March and April. I can remember being in Aboyne several years ago to do an outside broadcast in the snow, just a week after temperatures hit the low 20s. Also, heavy snow hit Arran and Kintyre at the end of March 2013, causing major disruption.
Snow at this time of year is a nightmare for lambing, but it's like clockwork, it happens most springs and the switch to colder and snowier conditions is often referred to as the 'lambing snow' by the farming community. Lambs are easily buried under snow, and daffodil farmers can be badly affected by these spring chills.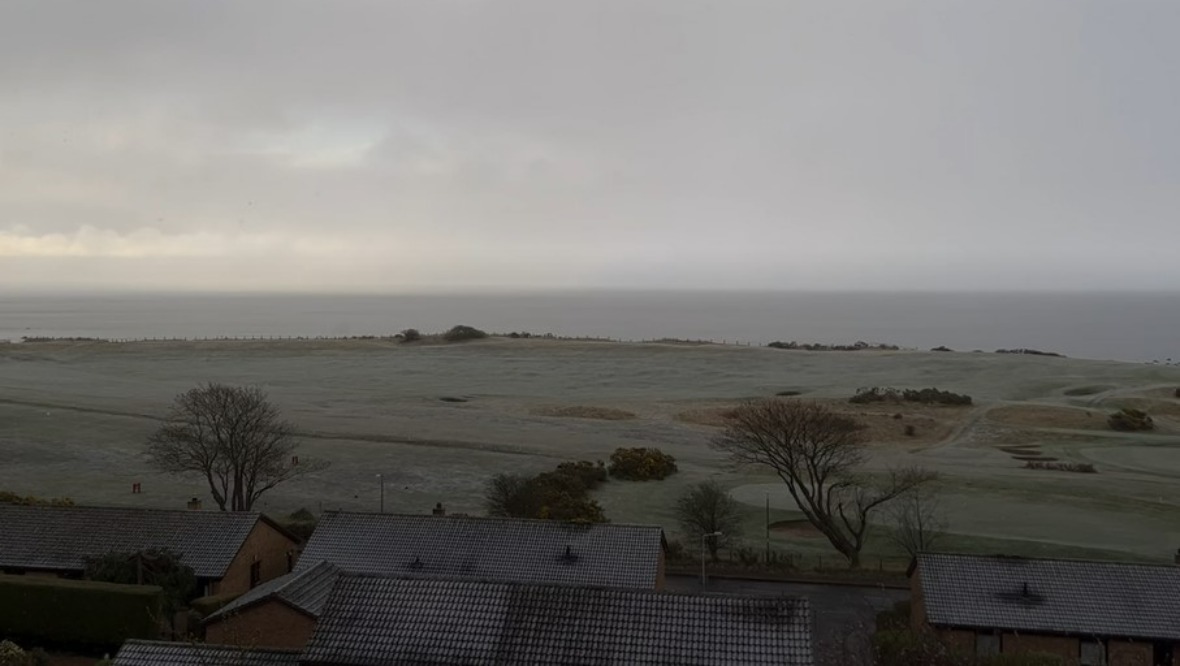 But snowfall doesn't tend to worry us meteorologists too much once we're in April, because things are happening under our feet which helps keep it quite shortlived. As the sun gets higher in the sky through March, the ground temperature slowly starts to rise, meaning any lying snow usually melts fairly quickly, helped by the stronger sun.
On average, most of the country will have at least one day with lying snow in March, but by April, we'd generally only expect it on the hills and perhaps lower down in the north Highlands and Shetland. That being said, most of the country will still have a few days with falling snow in April. We'd even still expect some falls in May across the Northern Isles, Lewis and the north Highlands.
Despite being extremely rare, snow has been recorded in June and July before in the UK, although these events were in the 1800s and mid-1900s, and would be even rarer today with our higher average temperatures.
And while the very low temperatures are a shocker over the next few nights, again this is not unheard of at this time of year. Just last year, Tulloch Bridge hit -9C, and Aboyne -7C in mid-April.
So, while we're shivering just now, don't worry, because it's just part of the swings and roundabouts of spring, and Mother Nature will turn the heat back up soon.
STV News is now on WhatsApp
Get all the latest news from around the country
Follow STV News
Follow STV News on WhatsApp
Scan the QR code on your mobile device for all the latest news from around the country