I've been watching this cold spell develop over Russia and Scandinavia for the last few weeks and it's now reached us, and it's here to stay.
This is shaping up to be a significant spell of severe cold conditions, and some areas could experience their coldest December weather for several years.
Overnight temperatures may drop as low as -7C in Lanarkshire, Glasgow and Renfrewshire at the weekend, which would make it the coldest December conditions since 2017 when Bishopton hit a low of -8C.
Our usual cold spots such as Aviemore and Braemar may end up around -10C if skies clear enough between snow showers, which again would be the lowest December temperatures since 2017.
I wouldn't rule out temperatures dropping to -15C or lower in a few Highland glens on Saturday or Sunday night.
While it'll be extremely cold, what's more noteworthy about this spell is the duration. You'll probably remember the long prolonged cold spells we had in 2009 and 2010, when our streets turned into ice rinks and it stayed like that for weeks.
Now, I'm not saying this upcoming event will be as severe as that, but it's quite similar to the weather set-up we had back then.
The cold weather looks like lasting at least until the end of next week, when our computer models start to wildly diverge. By that, I mean some go for much milder conditions returning and some keep the cold weather going, which means forecasting for the week running up to Christmas is impossible at this stage.
That being said, the majority of the models are going with below average temperatures as far out as December 21, so a continuation of colder conditions is currently favoured until Christmas.
Snow and ice will be an issue in the north of the country over the coming days. By the end of Friday, several centimetres will be lying at lower levels in parts of the Highlands, Moray and Aberdeenshire, and given the wind direction, up to 20cm could be lying on the Cairngorms.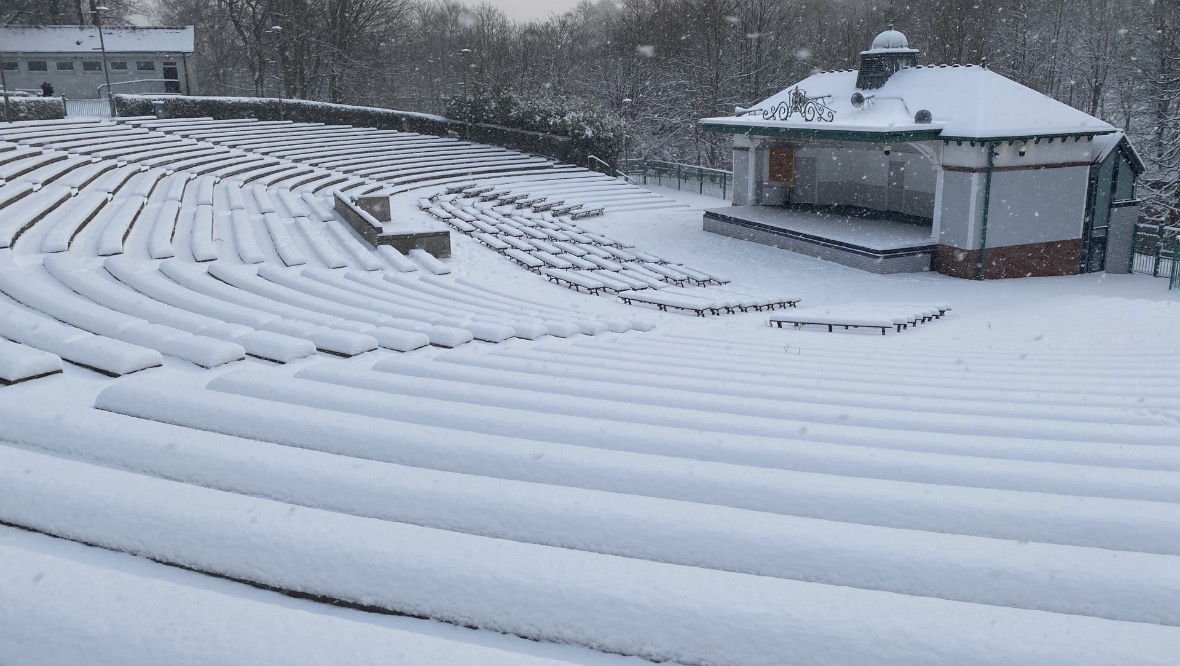 Snow cover, clear skies and light winds give the perfect conditions for extreme low temperatures, so watch out for some very low figures next week.
The biggest driver for this spell is most likely to be colder waters over 6,000 miles away in the equatorial Pacific, which is called La Nina.
I'm sure you've heard of El Nino, which is when the mid Pacific warms, but when it cools, we go into what's known as a La Nina phase.
Both have ramifications for weather around the globe, and for us, a La Nina tends to favour higher pressure and colder conditions at the start of the winter, with milder wetter and windier conditions returning later in the season.
But for now, wrap up warm and look out for vulnerable neighbours.