More than 2000 Scouts have been heading to camp over the past three weeks by pitching a tent in their own back gardens.
The clever "at home" camps have been held in Aberdeen, Perth, Helensburgh, Stirling, Edinburgh, the Lothians and Fife, as young people make the most of their time and stay active during lockdown.
Just as they would in regular Scout camps, members have been setting themselves challenges like building dens, making bushcraft food, solving murder mysteries and even having an online campfire at the end of the night.
Andrew Sharkey, chief commissioner of Scouts Scotland said: "It has been wonderful to see our young people and volunteers embrace a new way of Scouting.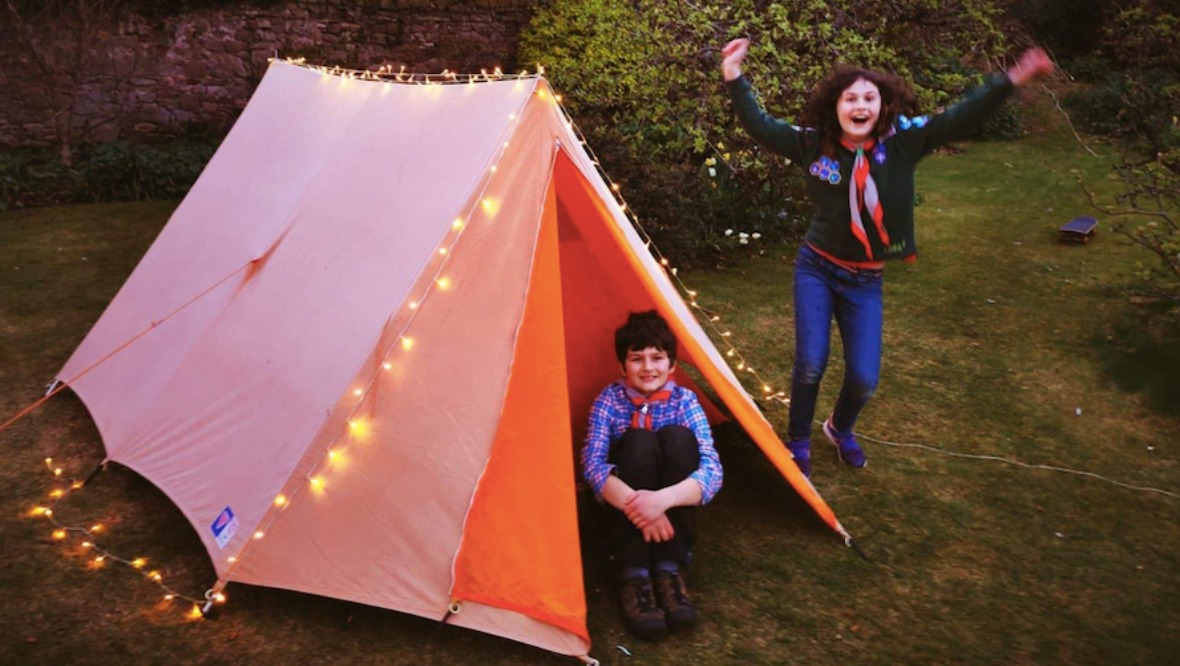 "We know that young people have been struggling and feeling isolated from their friends, and these camps have been a great way to come together as part of a bigger community.
"It's also been great to see families who aren't part of Scouts join in, and experience the fun and friendship that Scouts is all about."
Margery Naylor, regional commissioner for South East Scotland Scouts, added: "The sleep out we held across Edinburgh and the Lothians was a great opportunity to give our young people and leaders some much needed fun.
"It helped with reducing social isolation and loneliness because of the tremendous number of posts on social media. Young people could see others doing the same things and having a real adventure.
"It's important for us as Scouts to help young people get through tough times."