Tuition fee funding in Scotland is set to be extended to migrant and asylum seeking students.
Eligibility for free student funding will be extended to those resident in Scotland for three years with leave to remain in the UK.
The changes also mean unaccompanied children who are asylum seekers, as well as the children of asylum seekers, will be able to apply for free tuition.
The changes have been welcomed by the Scottish Refugee Council who say it will allow more young people to "move closer to achieving their hopes and dreams and to fulfil their potential and contribution in Scotland".
It comes after relentless campaigning by communities and young people who said thousands could be affected by residency rules.
University applicants found themselves classed as international, despite achieving their school qualifications in Scotland, and faced fees of up to £25,000 per year.
In October 2022, human rights organisation JustRight Scotland successfully fought in the Court of Session on behalf of medical student Ola Jasim, who was denied university funding despite living in Scotland since the age of 11.
Lawyers for Ms Jasim challenged the Scottish Government's policy that required young people under 18 to have lived in the country for seven years before being eligible for funding.
It was determined as a result of this case that the government's position was a breach of the European Convention of Human Rights.
JustRight Scotland, together with community organisation The Maryhill Integration Network launched a campaign entitled Our Grades Not Visas to push for a change to legislation.
The campaign was fronted by student Ahmed Alhindi who completed S4, S5 and S6 at Hillhead High School in Glasgow after moving to Scotland from Palestine with his family in 2019.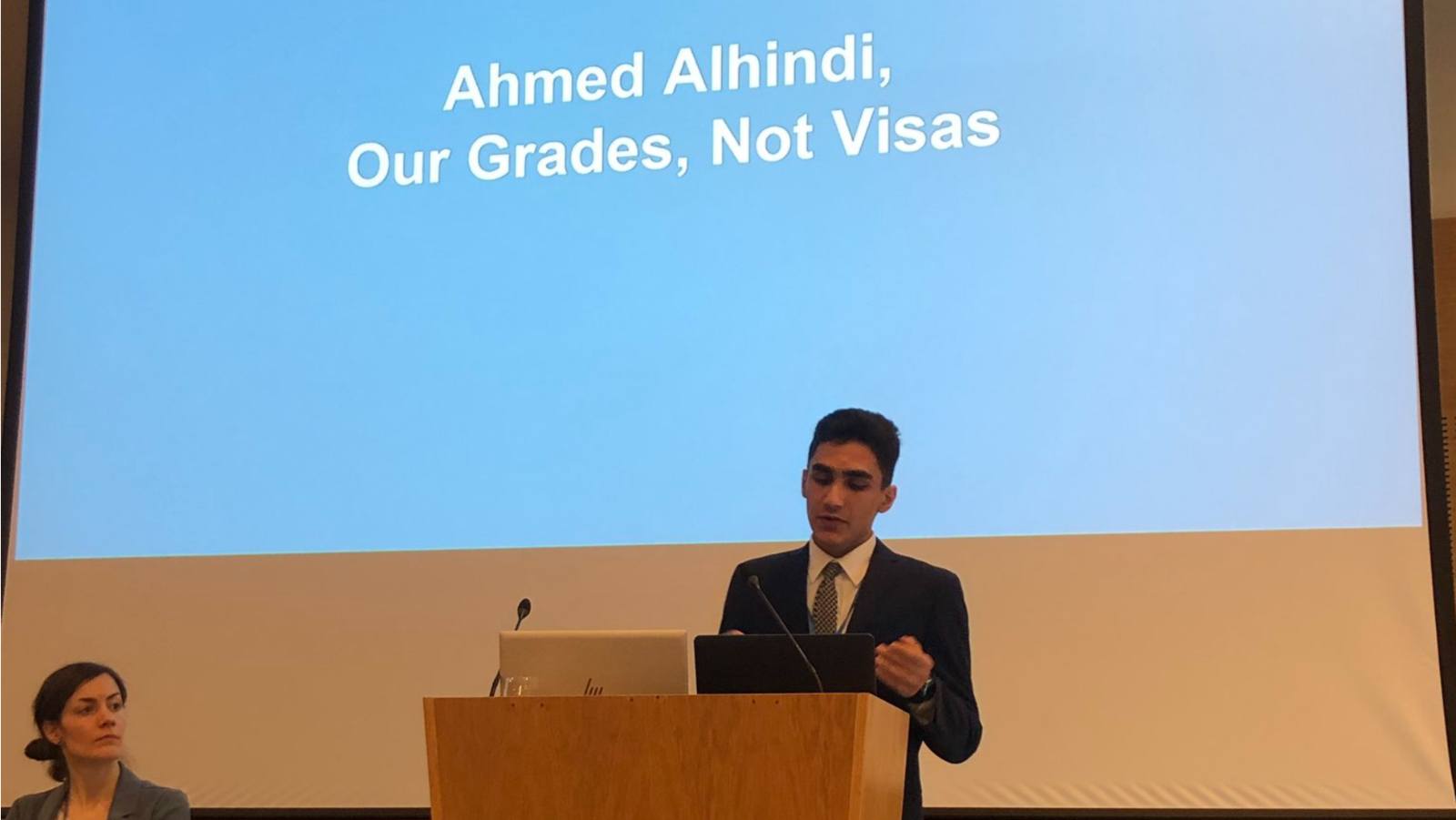 Ahmed achieved six Higher qualifications and two Advanced Highers during high school and was offered unconditional offers to university in Dundee, Aberdeen and St Andrews to study Computer Science.
His application was so impressive that he was offered direct entry to second year at the University of St Andrews.
However, he was unable to accept the offers due to being classified as an international student.
The campaign has also now been nominated in the Community Action category of the Scottish Charity Awards.
STV News also previously reported on the case of Aleena Haider, originally from Pakistan, who was unable to go to university despite achieving six As at Higher at the Vale of Leven Academy in West Dunbartonshire due to being classed as an international student.
Aleena said: "It's really a lot of my time that's been wasted. If it doesn't work next time I might have to take a gap year."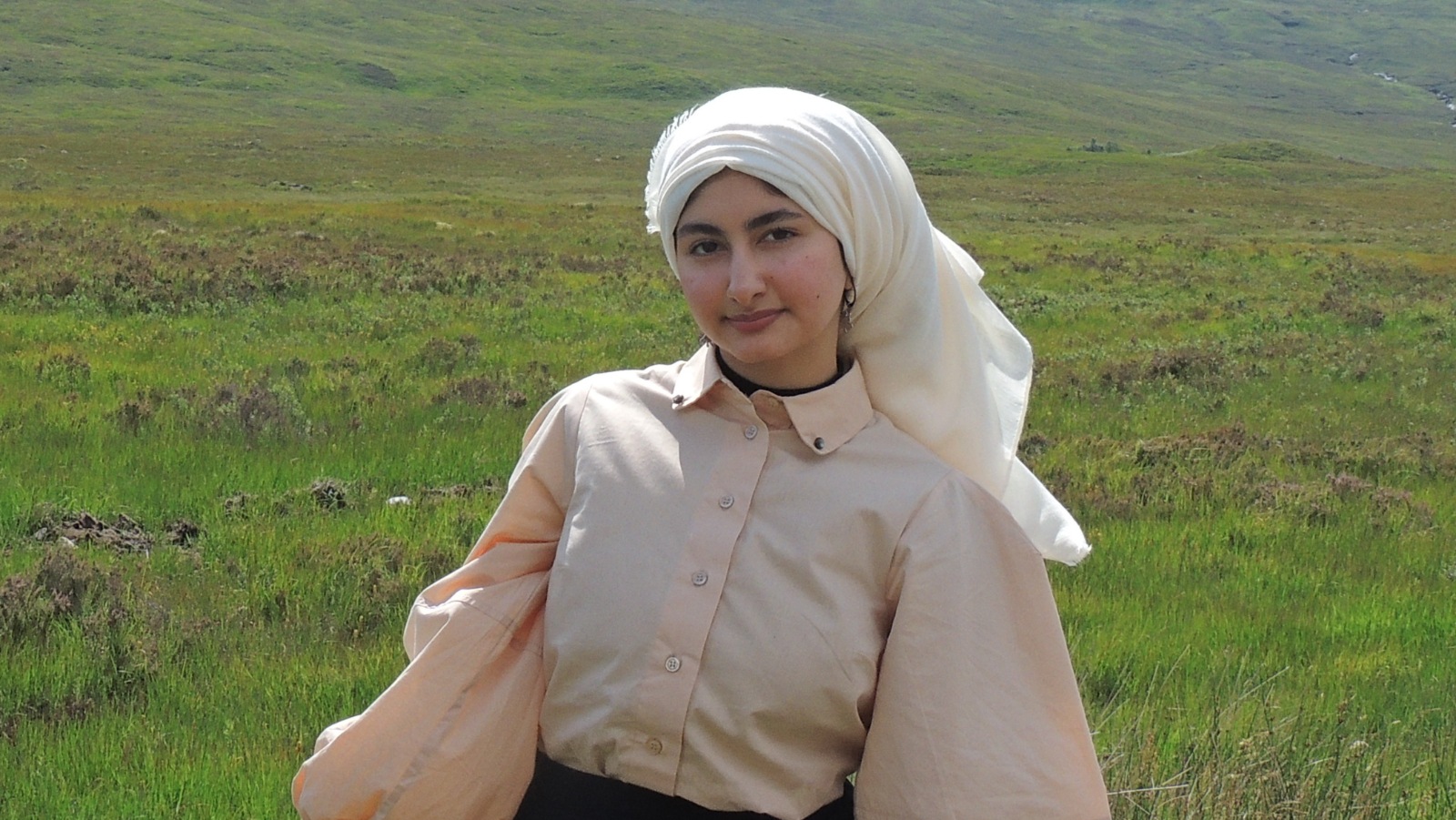 The changes to regulations have been laid out at Holyrood and are designed to come into effect ahead of the next academic year.
Higher education minister Graeme Dey said: "Scotland has a strong track record in supporting our young people.
"I recognise the impact that any delay to an asylum claim can have on a young person's education journey and I hope the changes set out here will go some way to address that.
"In addition, the changes we are proposing to capture a range of immigration statuses will mean that all students, other than excepted groups, must now meet the same length of residence in the UK – three years – to access support.
"The public consultation and stakeholder engagement we carried out was generally positive about the proposed changes.
"We will now seek to engage on other important issues highlighted in the consultation."
Graham O'Neill, policy manager at the Scottish Refugee Council said: "We welcome this legal change by the Scottish government, itself flowing from a successful legal challenge against them last year – Jasim v Scottish Ministers.
"In particular, we are glad to see that unaccompanied children and those within families in Scotland who are seeking asylum – alongside some with limited leave to remain – will at long last be able to access Scottish tuition fee support.
"Opening up this access to tuition fee support will enable hundreds of children leaving school from this summer who wish to continue their studies at college or university in Scotland, to be able to do so alongside their Scottish peers and pals. And, most of all to move closer to achieving their hopes and dreams and to fulfil their potential and contribution in Scotland.
"We hope that Scottish ministers will now move swiftly to extend this access to tuition fee support to all those seeking asylum who are in Scotland, not least in recognition of the chronically slow Home office asylum backlog they are left in, often for years on end, when all they wish is to be able to play a full part in Scottish life, including in our colleges and universities."