Scottish students from deprived backgrounds are less likely to get into university than their equivalents south of the border, analysis from the Scottish Tories has shown.
A study carried out by the party of UCAS' daily clearing data – released in the wake of exam results in Scotland and England – shows that 26% of 18 year olds in England from a disadvantaged background got offered a place at university.
However, that figure dropped to just 16% for 18-year-old Scottish students from a disadvantaged background.
The number of students from deprived backgrounds in England entering university has also grown by 8% while the corresponding increase in Scotland is 5%.
However, the Scottish Government say the figures used by the Scottish Conservatives are not comparable.
Scottish Conservative shadow education secretary Liam Kerr MSP said: "These figures are a badge of shame for an SNP government in power for 16 years and which claims education as its number one priority.
"It is shocking to see that fewer students in Scotland from deprived backgrounds are entering university compared with their counterparts in England.
"Yet again, students' opportunities to further their education appear to rest on a postcode lottery.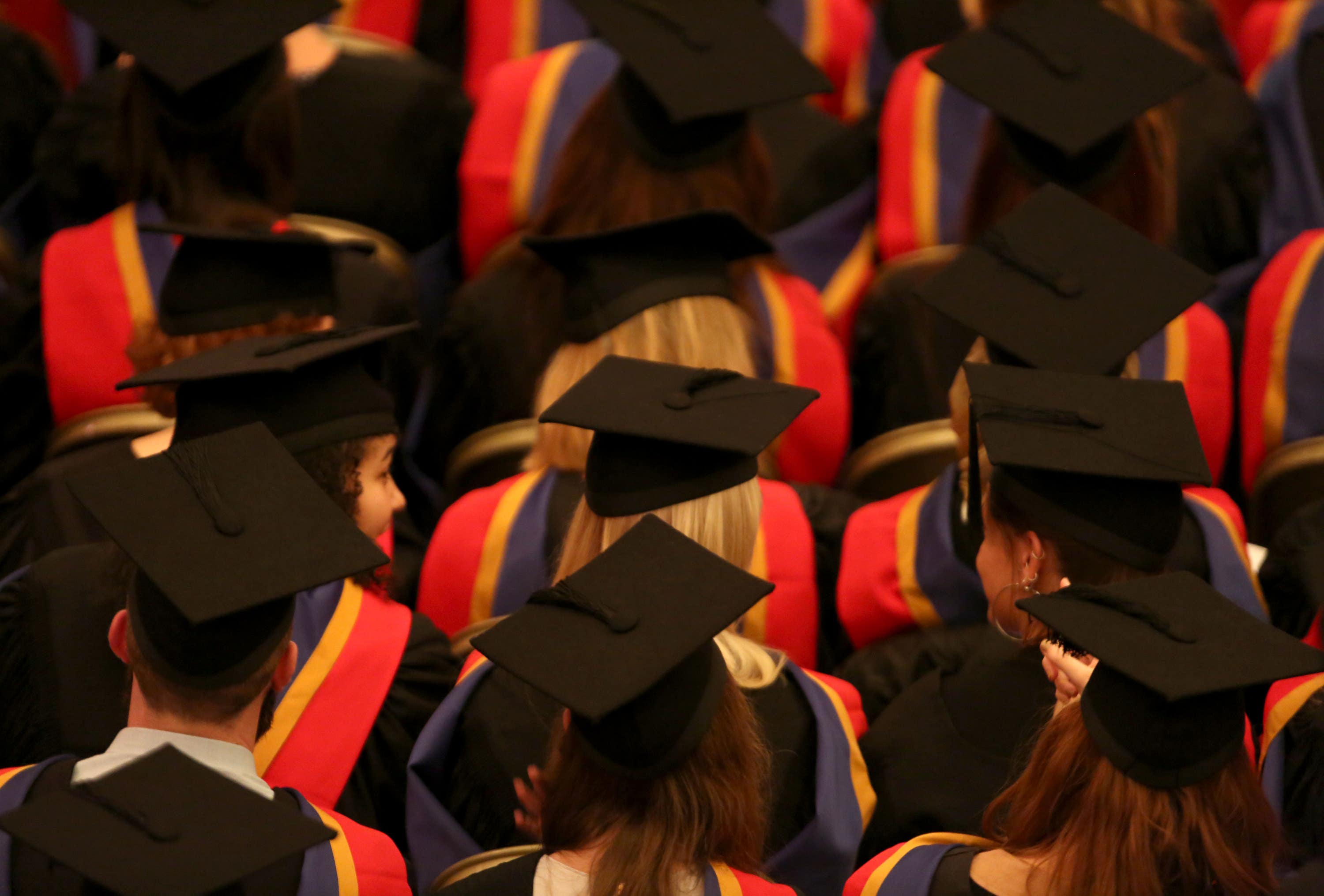 "The SNP's arbitrary yet stringent cap on the number of places offered to Scottish students each year means our universities are forced to turn away talented Scottish students.
"As these statistics show, the people who are paying the biggest price of that policy decision are those from the poorest backgrounds.
"As the architects of this situation, the Scottish Government must now explain precisely why that is.
"We saw last week that the attainment gap is widening across Scotland's education system, leading to these shameful statistics.
"Scottish Conservatives demand that SNP ministers analyse the factors that are hindering those from more deprived areas going to university and listen to our longstanding calls to lift the cap on the numbers of Scottish students getting into our universities.
"As it stands, things are manifestly unfair for aspiring Scottish students – and that's something we would change urgently."
A Scottish Government spokesperson said: "These statistics are clearly not comparable – the UCAS figures for England cover both universities and colleges, while the Scottish figures only cover universities.
"In recent years, we have seen a record number of Scottish students from deprived areas enrolling in university for the first time, with a recent report from the Commissioner for Fair Access making clear that Scotland continues to set the pace in the UK in terms of fair access to higher education.
"Since we established a Commission on Widening access in 2014, there has been a 41% increase in the number of university students from deprived areas."