As schools prepare to return after the summer holidays, thousands of teachers across Scotland are stuck in limbo with no permanent contract or are out of work altogether.
With the cost of living crisis deepening, teachers on temporary contracts and supply lists are now claiming Universal Credit and experiencing "sleepless nights" over fears they'll lose their homes without steady, permanent work.
Figures compiled by the Scottish Liberal Democrats show the number of newly qualified teachers being offered a permanent contract has declined in each of the past five years.
In the 2016/17 school year, 56% of newly qualified primary teachers in Scotland were offered a permanent contract – by 2020/21, this had declined to just 23%.
STV News spoke to three teachers who are fast approaching their breaking point with rising costs and not enough work.
'I could lose my home'
STEM-qualified secondary school teacher Laura McIlloney left a successful career in the police service six years ago, believing that teaching was more secure and offered stability. However she has only ever been offered temporary work.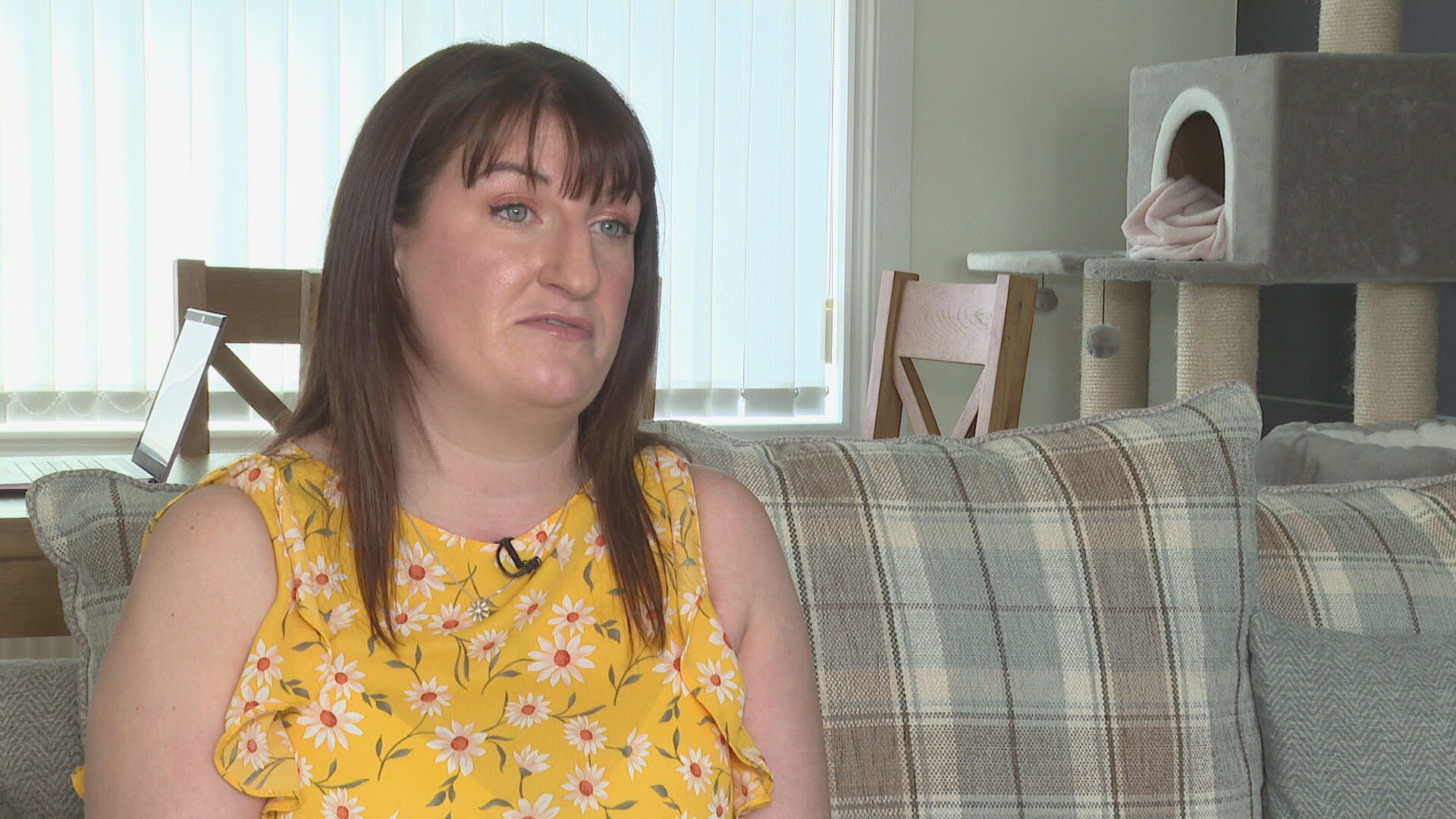 She said: "I've had almost 80 interviews in the past four years, where my feedback has been always excellent, I've been a very strong candidate, that my interview has been very good, and yet I'm still not being successful in getting the job.
"It's terrifying as a single parent with a mortgage. I've not slept properly in months."
Without any work lined up, the single mother from Ayr has now been forced to claim Universal Credit.
"When your child says, 'mummy did you get the job', I have to say 'no' and his wee face drops and he says 'its okay, we'll try again, there'll be another one' – he's trying to lift me up and that's really heartbreaking.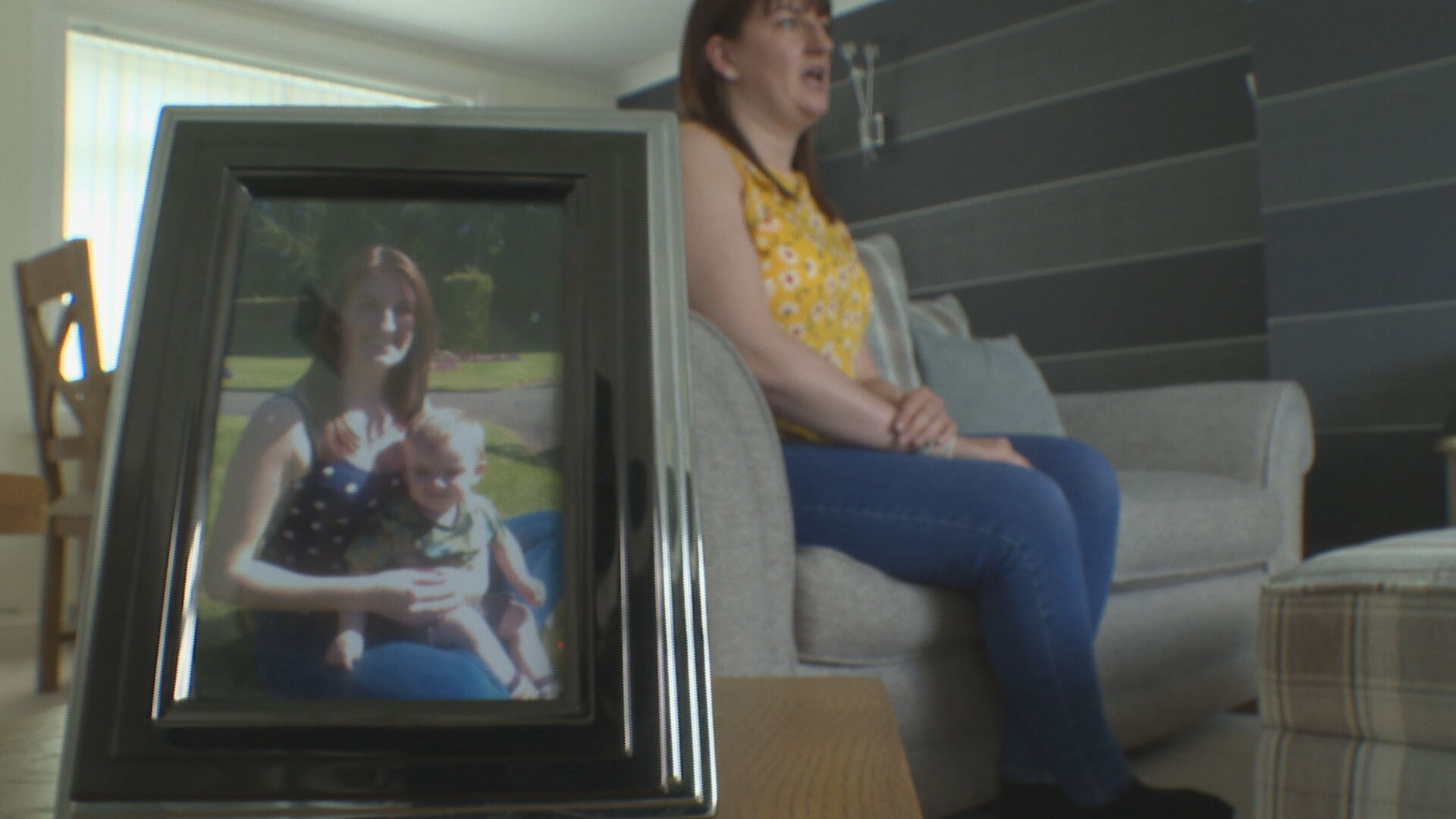 "What happens is, inevitably, people will leave."
She added that although there are more jobs up north and in rural parts of the country, due to her son and family support she receives in Ayr, she cannot move elsewhere.
Staff exodus
Teachers have said a decline in permanent contracts and oversupply of probation teachers is fuelling an employment crisis and staff exodus.
Fed-up after years of sitting on supply lists in Fife, geography teacher Lewis Campbell has accepted a permanent teaching job in Luxembourg.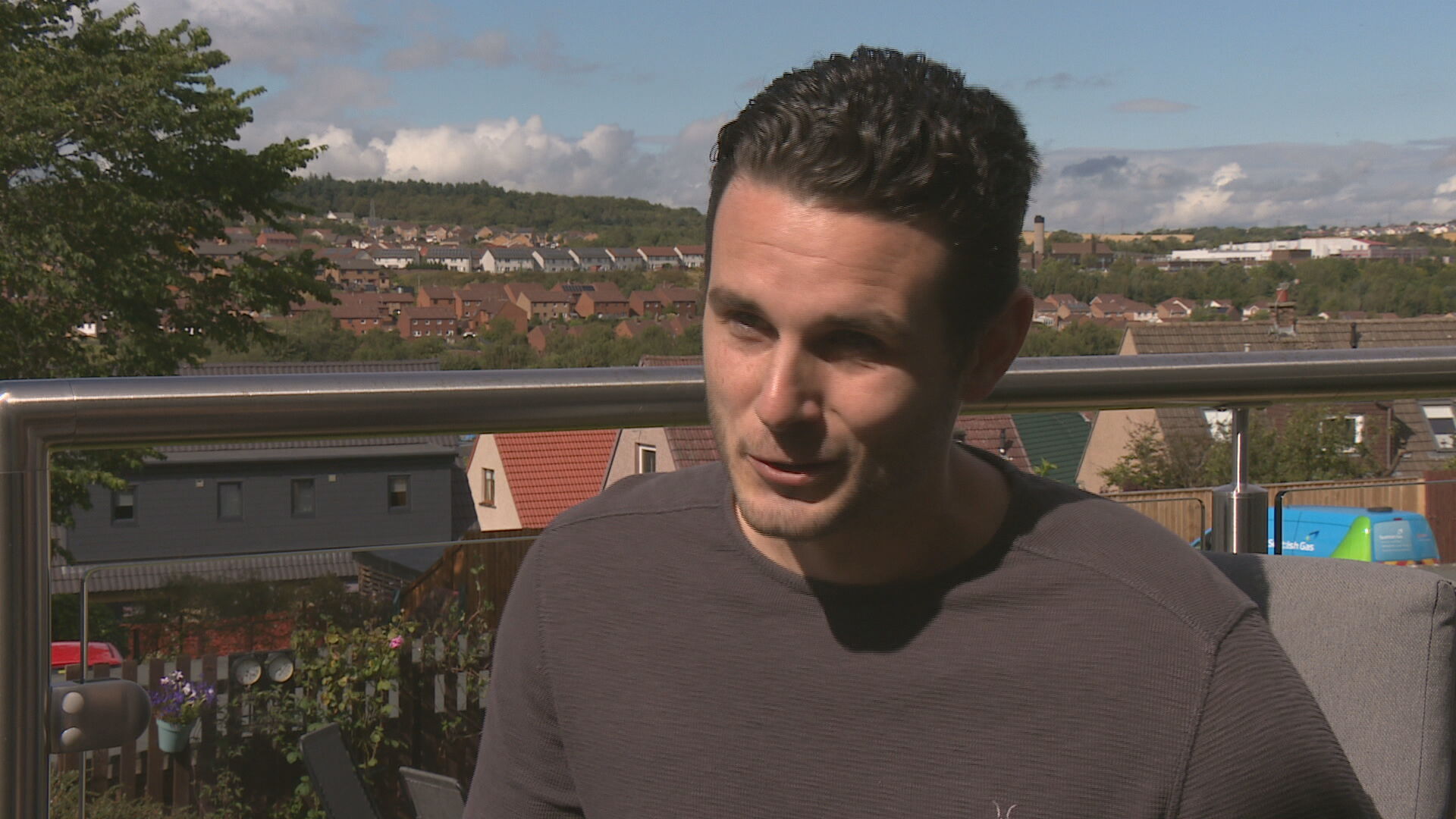 "I can't help but think it's a shame – me having grown up in Scotland and being educated in Scotland, I'm now having to leave, rather than actually give back to the education system here," he told STV News.
"There needs to be more teachers. We're trying to reduce class sizes, but unfortunately, we're not hiring any teachers.
"So, there might be a teacher shortage, but there's also a shortage of vacancies."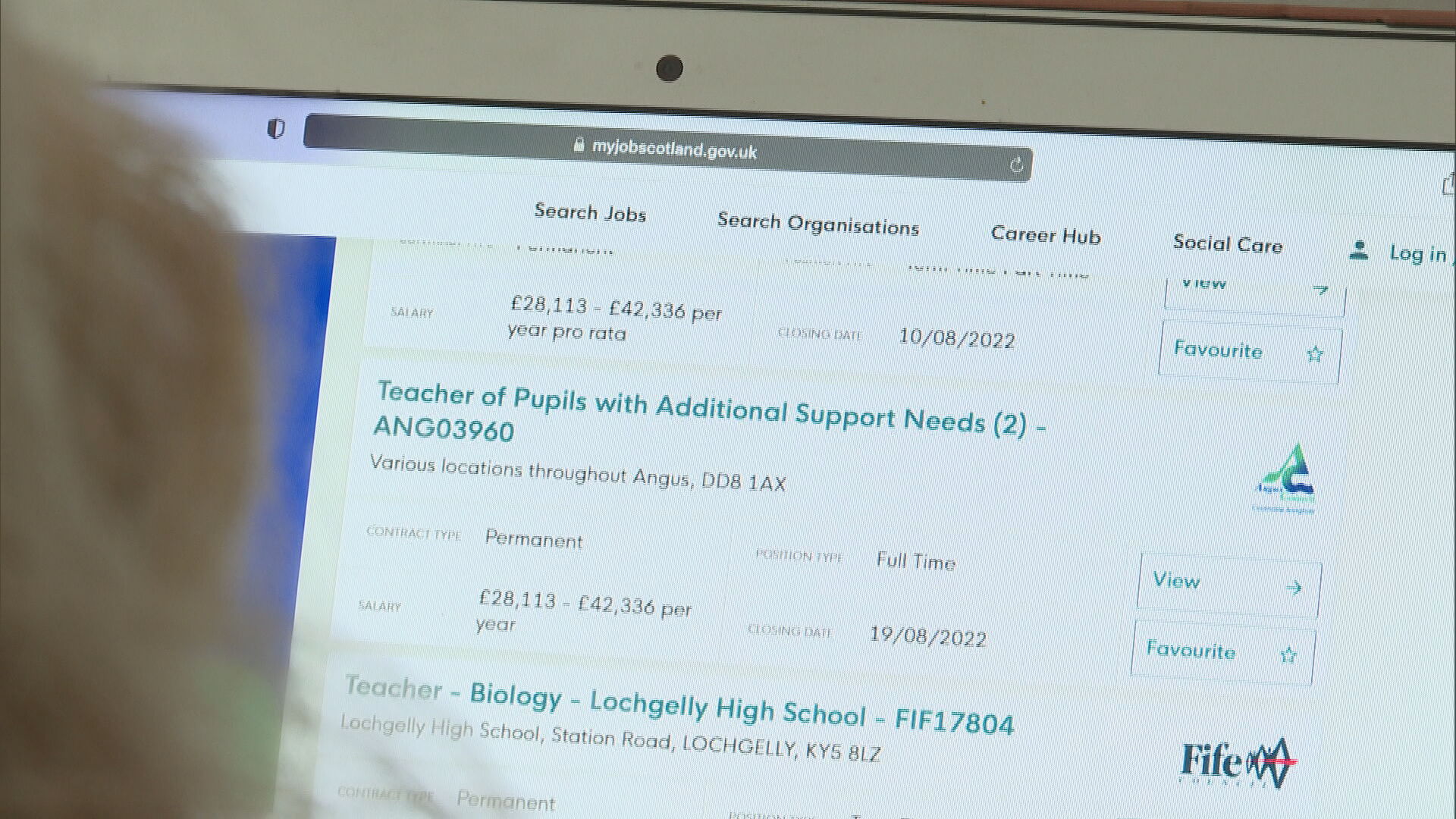 "If you want to invest properly in your education service – and that's an investment in the whole of society – these are actually, short-sighted deficiencies," said Andrea Bradley of the teaching union EIS.
No reassurance
Abi Fairweather is a recent graduate, who is already questioning if she can teach any longer without a permanent position.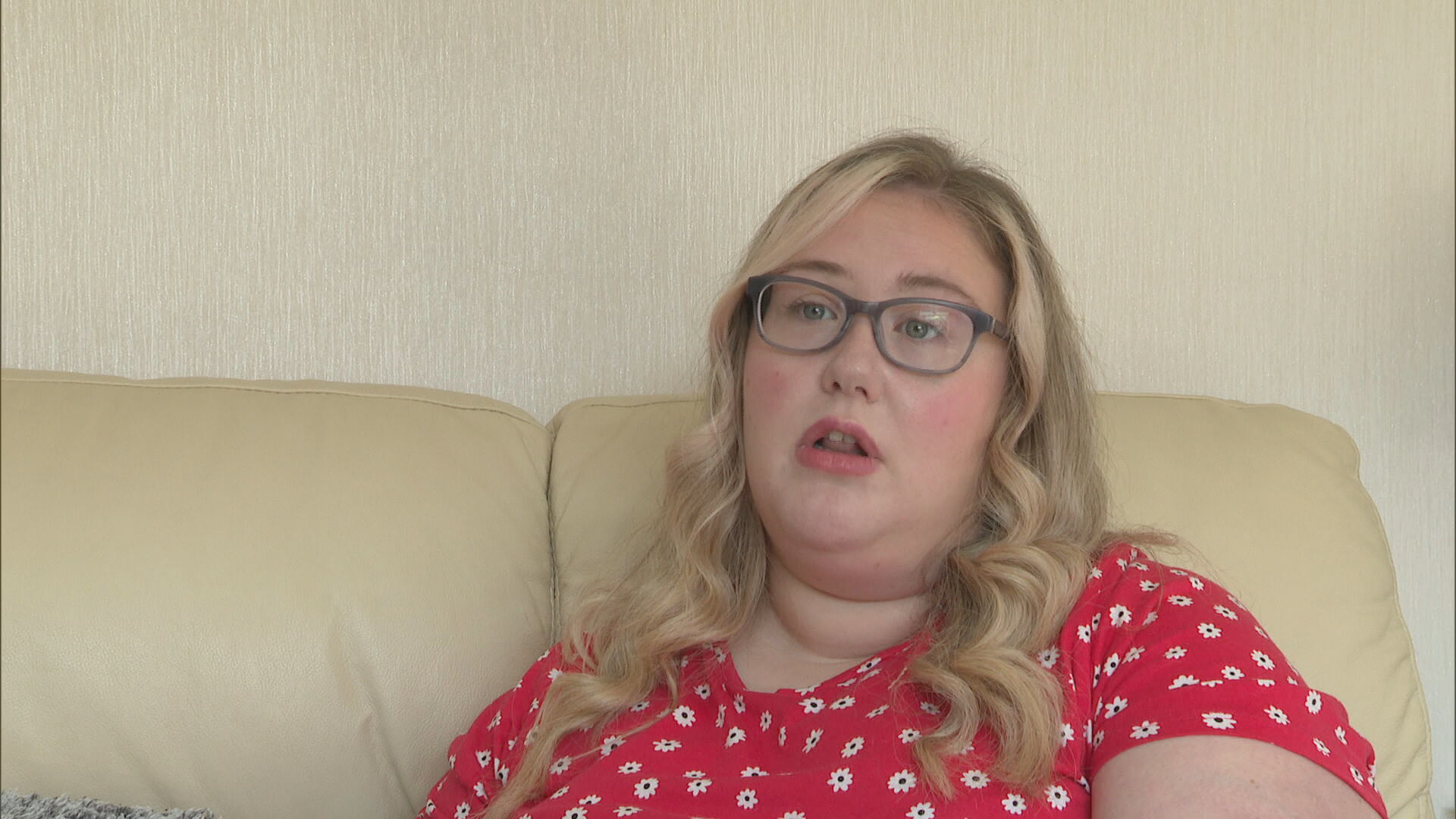 "I'm on supply for two councils come August, but it's just day-to-day supply – I just have to wait for a text or a phone call," the Aberdeen teacher said.
"The thing I kind of ask myself is – how much longer do you put yourself through this?"
Cabinet secretary for education and skills, Shirley-Anne Somerville, believes the onus is on councils to pay for permanent contracts.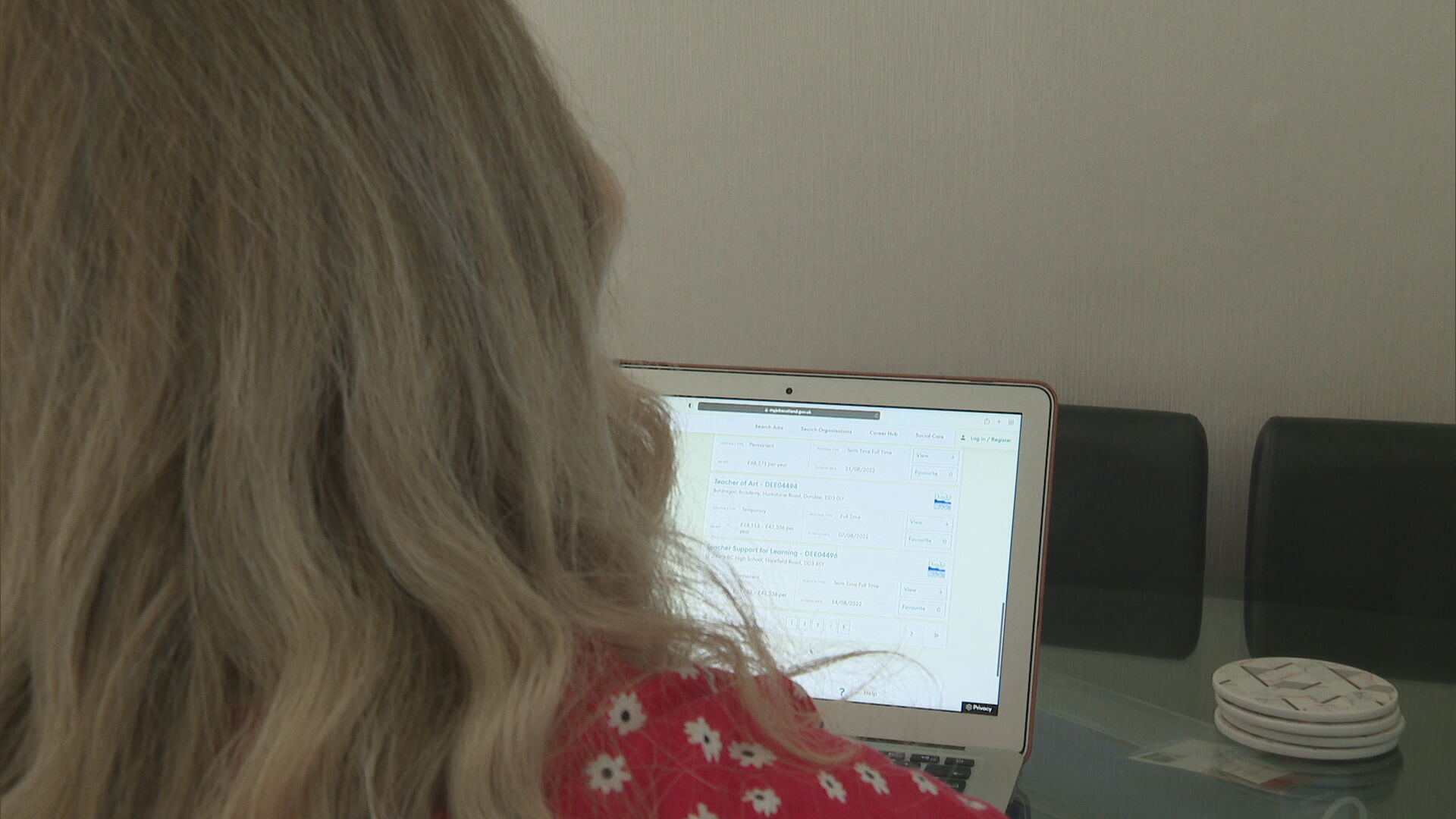 Speaking of funds already allocated by the Scottish Government, she said: "That was why the money was given to councils, and that is what we expect to see – more permanent contracts for teachers.
"It's what's right for teachers, and it's right for students as well, to have the reassurance of permanent contracts for the staff."