Scottish Power has proposed a £100bn plan to freeze energy bills for two years in the face of a crisis that is "bigger than the Covid pandemic".
The energy giant, which supplies gas and electricity to more than five million customers, has warned that the looming jump in energy prices will be "truly horrific" for many people.
Keith Anderson, Scottish Power's CEO, told STV News that the cost of energy must be frozen "now" ahead of a meeting with First Minister Nicola Sturgeon where he will propose the same plan he set out before UK business secretary Kwasi Kwarteng and fellow UK minister Jacob Rees-Mogg.
Ofgem will officially announce the next energy price cap, which sets the maximum price suppliers can charge households per unit, on Friday.
Under Mr Anderson's plan, the price cap would be frozen for two years while wholesale gas prices are expected to rise.
The difference between prices charged to consumers and the cost of supplying it would total around £100bn.
The Scottish Power boss' proposal would see this covered by a UK Government loan which would then be repaid over the next 15 to 20 years.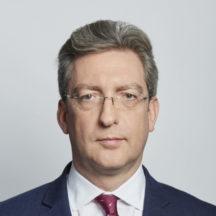 Insight Colin Mackay STV Political Editor
Government meetings with energy bosses seem to have generated more heat than light so far; but then heat and light are about to cost a whole lot more.
From Friday the Energy Price Cap on domestic bills is about to go up from just under £2,000 to more than £3,500 and is expected to go even higher.
Labour is calling for the price cap to be frozen for six months, but Scottish Power boss Keith Anderson thinks it needs to be frozen for two years.
That is an indication of how long the industry expects prices to be sky high.
The energy bosses plans would absorb the high casts of gas spreading it over ten to 20 years during which consumers would pay it back through their bills or through tax.
Whatever happens we will have to pay it back.
If the Government borrows money to support families struggling with the rising costs, then that will have to be paid back.
If the Scottish Government agrees to increase the Scottish Child Payment for example that will have to come from somewhere in their budget which means it can't be spent on other plans.
The UK Government has already committed help for families, but since then the scale of the problem has escalated.
The biggest political problem right now is that the UK Government will not make any big decisions.
Boris Johnson is only prime minister for another two weeks then it looks very much like Liz Truss will take over.
So far the Conservative leadership frontrunner has been unwilling to commit to much more than cutting taxes and a vague promise of more help for the poorest with their bills.
What is needed now is a big Government intervention, and it has to come at UK Government level.
And it is not just help with domestic energy bills to stop families suffering; there has to be support for small and medium businesses, otherwise companies will go bust and jobs will be lost.
On Tuesday, the message from the First Minister to the power companies will be: "Do something."
Last week, the message from the power companies to the Prime Minister was: "Do something."
The message to all of them is do something and do it soon because warm words won't deliver warm homes this winter.
STV News is now on WhatsApp
Get all the latest news from around the country
Follow STV News
Follow STV News on WhatsApp
Scan the QR code on your mobile device for all the latest news from around the country