Blood donors across Scotland have been thanked for their contribution in recognition of World Blood Donor Day on Wednesday.
The Scottish National Blood Transfusion Service (SNBTS) said that, while the demand for blood increased "significantly" in the last two years, the number of active donors has also increased by 3%.
Mum-of-two Ali, from Montrose, thanked donors for their contribution after she lost around three litres of blood after giving birth to her second daughter.
"I am a midwife, so I regularly see women who require blood transfusions following childbirth, but only once have I been on the receiving end," Ali said.
"Without my blood transfusion, I'd have lost those precious early days with my baby, perhaps also my life.
"I'm forever grateful for the decisions my colleagues made that day and for the donors who helped me."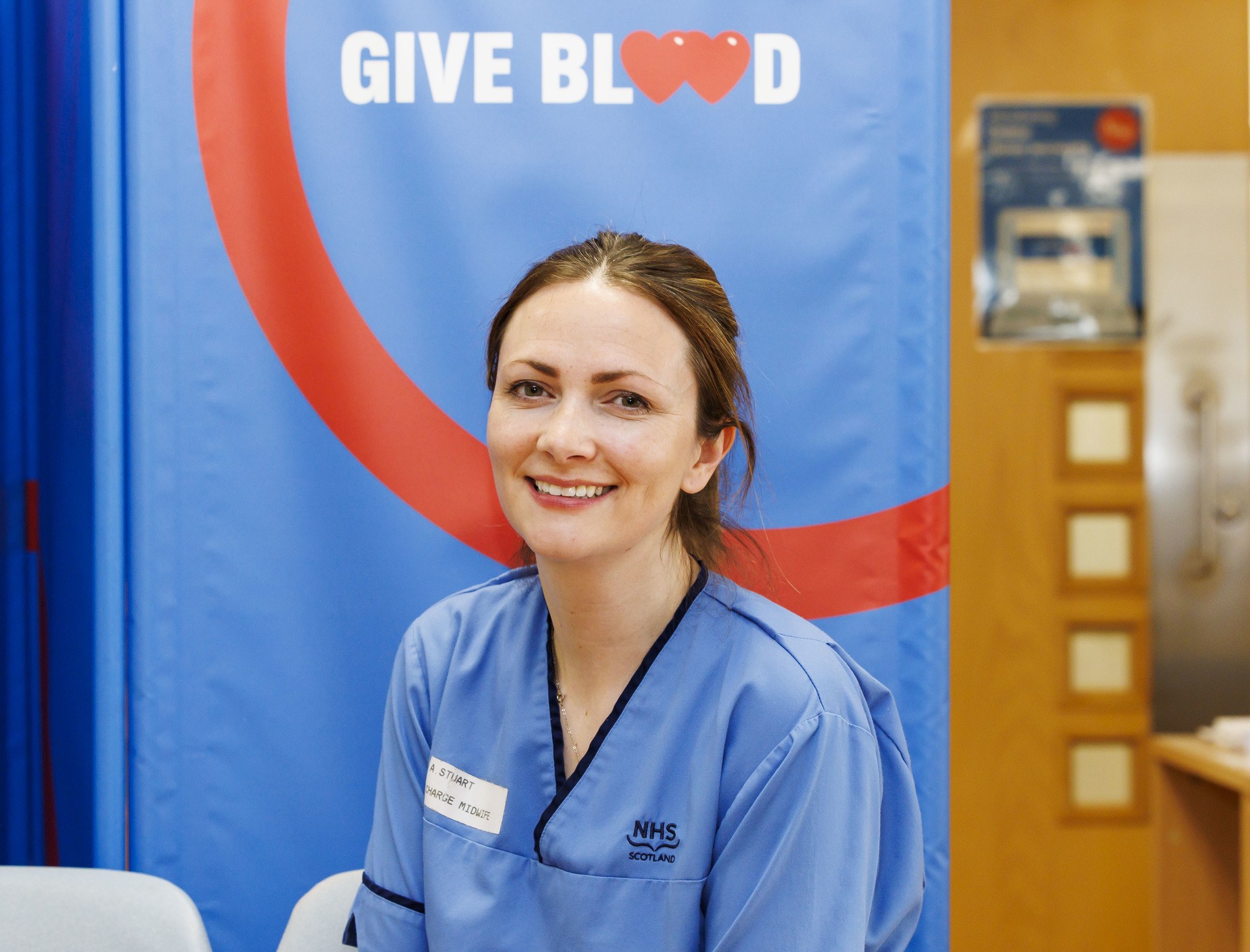 As a midwife, Ali knew she would be okay once she received the transfusion, however, the traumatic situation left her husband in a bind.
She said: "At the time I knew I was going to be ok, I just needed more fluids, but I didn't appreciate the anxiety my husband Barry was going through.
"He had to travel with our newborn baby by car to Ninewells Hospital while I was taken there by ambulance. All the time he was wondering if he was going to have to bring our girls up on his own.
"Luckily, that wasn't the case. We are so thankful to all the donors who give up their time to give blood."
Debbie McNaughton, SNBTS associate director, said the organisation had seen a big rise in demand since the pandemic.
She said: "We are grateful that during the past 12 months, our number of active donors has increased by 3%.
"However, we do need to welcome more new donors, and for this year's World Blood Donor Day we're celebrating these amazing people who have helped NHS Scotland recover from the pandemic and also encourage new donors to donate."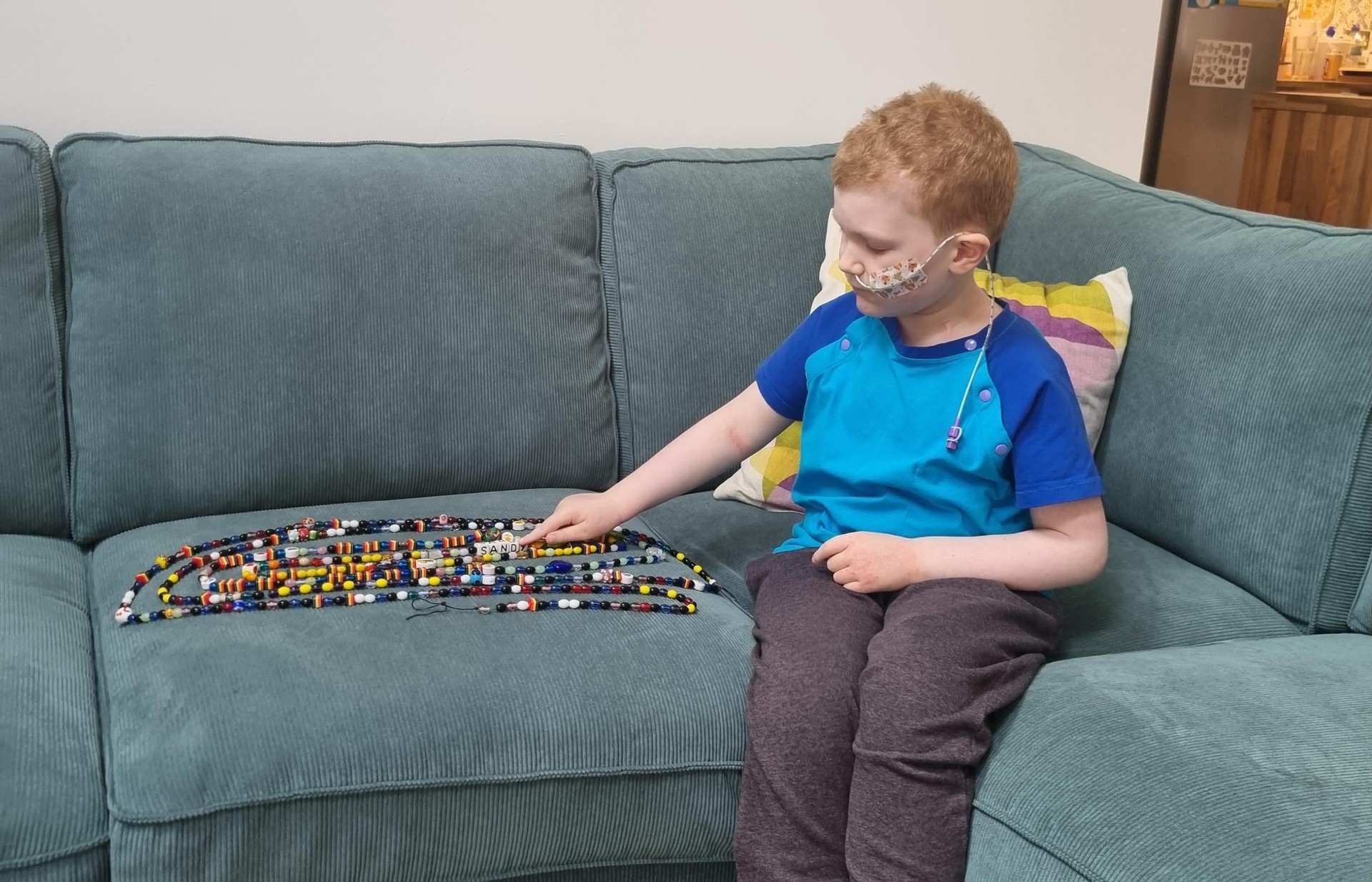 Six-year-old Sandy from Dundee was diagnosed with Pilomyxoid Astrocytoma in January 2019 when he was just two.
His dad, Greg, said: "The amazing neurosurgeons in Edinburgh Children's Hospital delivered fantastic care and he required a blood transfusion then.
"Since then Sandy, who is now six years old, has been monitored through regular MRI's – his cancer started growing again over the last year-and-a-half.
"As of September 2022, just after starting primary one, Sandy began chemotherapy to stop his cancer growing."
Since chemotherapy drugs attack fast-growing cells, they affect Sandy's haemoglobin and platelets greatly and he has had to have eight blood and eight platelet transfusions so far.
"So far, initial scans are positive and Sandy himself has been incredible," Greg added.
The global theme for World Blood Donor Day this year is: Give blood, give plasma, share life, share often.
Ms McNoughton said: "In Scotland, plasma donation has become a key focus for SNBTS, and we're developing plans to further increase plasma collection.
"This will support patients who require immunoglobulin and other life saving products."