A Liverpool fan from Scotland has hit out at the "absolutely awful" organisation of the Champions League Final in Paris.
Kick-off to the match between Liverpool and Real Madrid on Saturday was delayed by over half an hour, with Liverpool supporters made to wait in huge queues outside the Stade de France.
Police also used tear gas and pepper spray on fans, whilst a bottleneck was created as people tried to enter the ground.
Scotland and Liverpool left-back Andy Robertson said that the players had family and friends who were caught up in the chaos.
Liverpool have called for a thorough investigation into the incident, deeming it "unacceptable".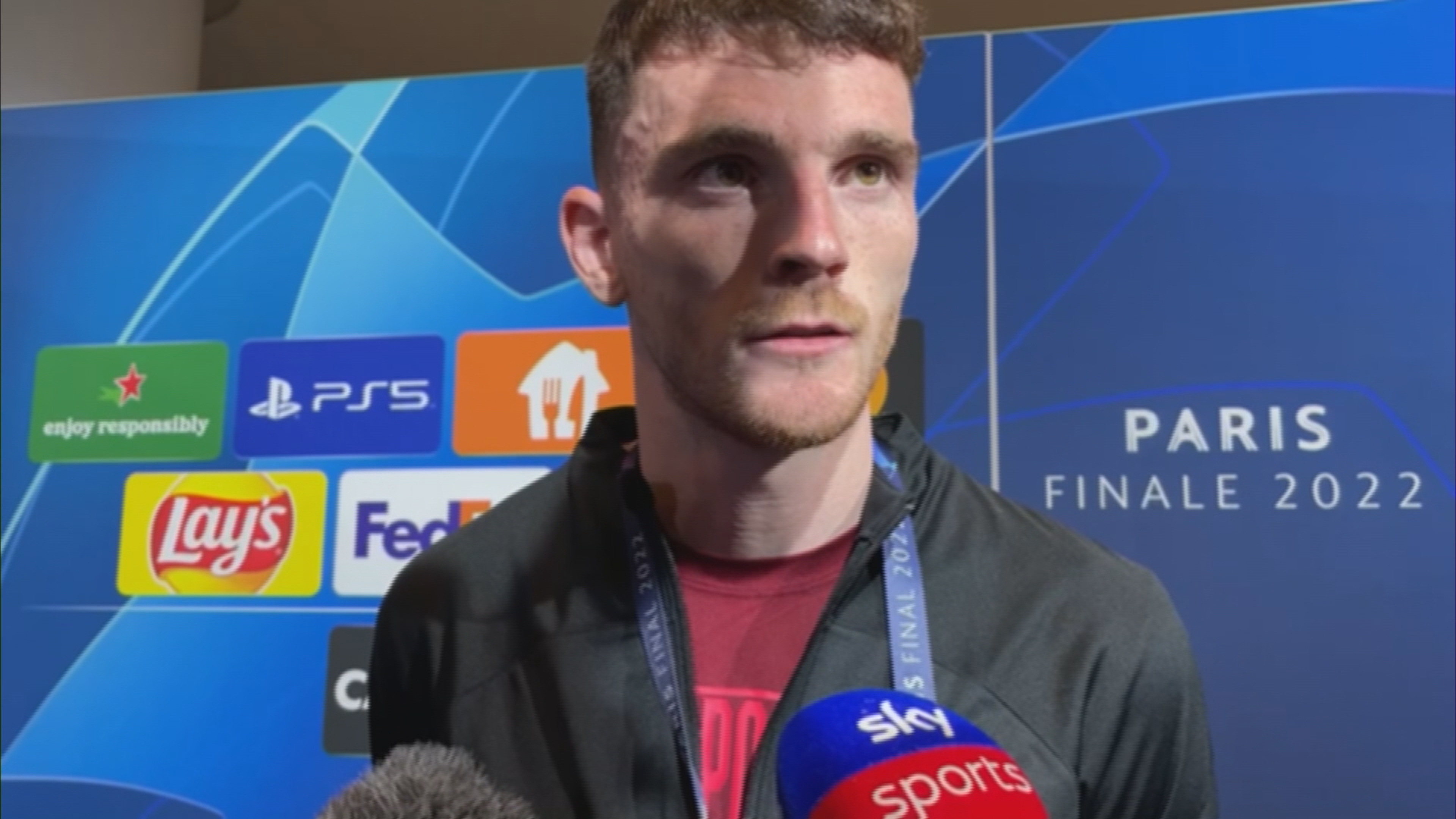 Iain Robertson, 65, who lives in Edinburgh, attended the match with his 31-year-old son, having successfully acquired tickets through the Liverpool ballot.
Speaking to STV News, Mr Robertson described the situation as being "absolutely horrendous".
He said that he and his son had left the fan park in the southeast of Paris shortly after 5pm and headed to the ground early to soak up the atmosphere.
After being guided towards the stadium, Mr Robertson said that they became stuck in a queue and were not told by organisers what was happening.
They were then moved to another queue, but were still not informed of events by authorities.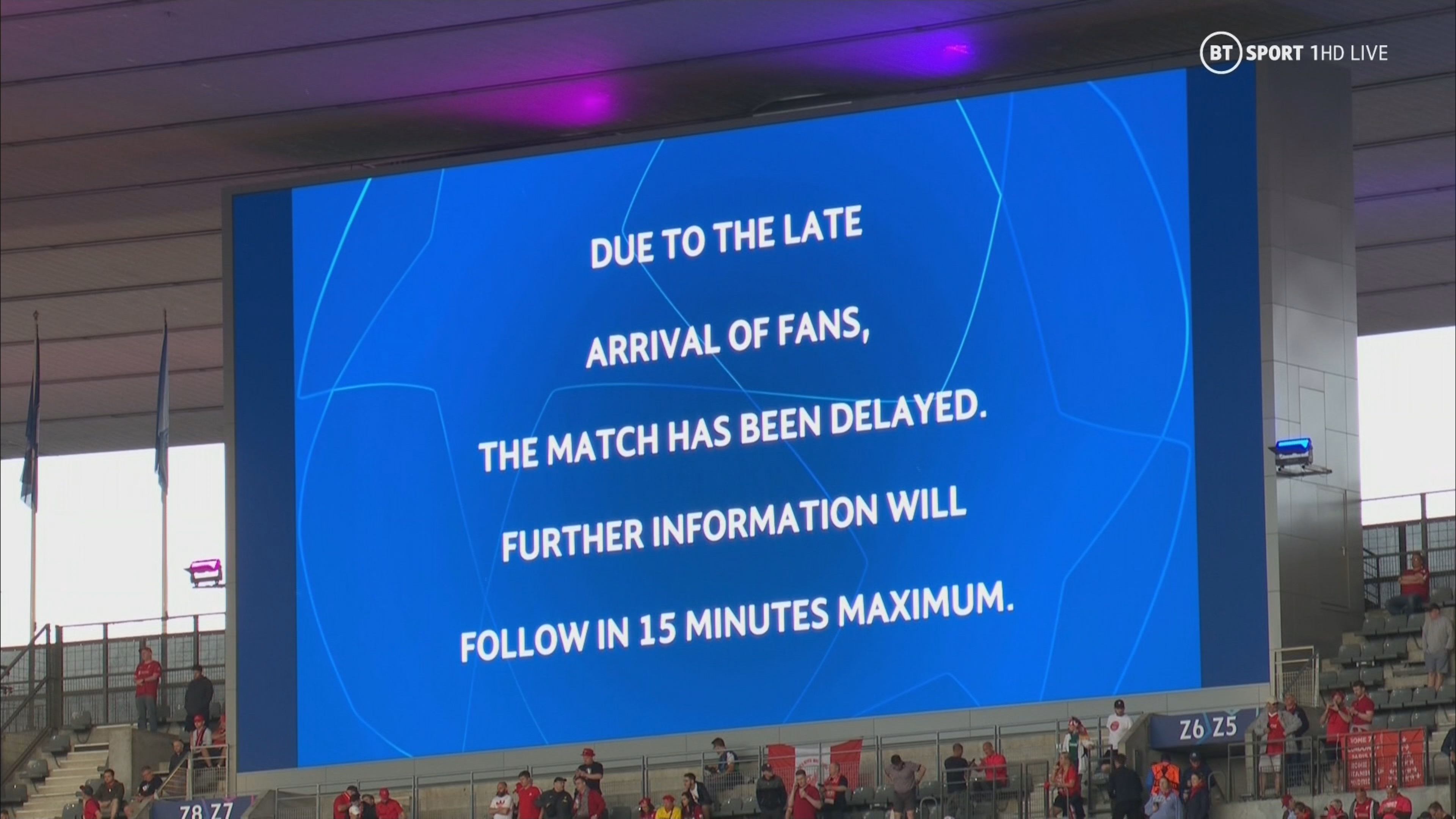 At around 7pm, they finally got into the stadium, having taken them about an hour to do so.
Mr Robertson explained that there was chaos outside, with the situation getting "worse and worse".
And he said he has never been treated in such a way in all his time of attending large sports events.
He told STV News: "The atmosphere was terrible in the stadium because people were coming in and saying, 'I've been waiting four hours', 'three hours', 'I've been tear-gassed, 'I've been pepper sprayed'.
"You know, we were there to enjoy a football match. We're big Liverpool fans, it was the second Champions League we've seen.
"And everyone there just wanted to enjoy the match, then suddenly you're getting all of this coming from outside.
"I don't want to be over-dramatic, but we have experienced Hillsborough, and suddenly people are saying there's crushing going on."
Mr Robertson said that the organisation was "just awful", whilst organisation at the fan park was also "quite chaotic".
He said that when he and his son came out of the fan park, it felt like there was an atmosphere with police.
"All the time we were there, it felt like there was something not quite clicking with the French police, or the French authorities," he said.
"We've been to big matches before, big rugby matches, sporting events over the world, never been treated like, never had anything like that before.
"It was really, really awful, it really was."
Mr Robertson heard stories from other supporters who had gone to the match, with some fans who had managed to get into the stadium unable to even watch the match, having been pepper sprayed by police.
"We were reasonably lucky in that we were early, for the people behind us it was horrendous, absolutely horrendous," he said.
"We were speaking to a guy on the plane there, and he was saying he left his hotel… at about half six he said, he thought he'd wander across, have a wander round the stadium.
"He eventually got in at half past nine, took him three hours to get in. And he was saying to us it was just chaos, just absolute chaos.
"No-one was communicating with people, no-one was saying what was going on."
Mr Robertson underlined the dedication of fans who had managed to get tickets for the match.
"People had spent thousands on this, it's just awful that people couldn't get to see a match that they wanted to see," he said.
"A lot of people wait their whole life almost. We'd waited years and years to get tickets.
"And if you've waited years and years to get tickets, you can't get in, it's just crazy.
"Poor, poor organisation, absolutely awful organisation."
STV News is now on WhatsApp
Get all the latest news from around the country
Follow STV News
Follow STV News on WhatsApp
Scan the QR code on your mobile device for all the latest news from around the country