The Scottish Greens have lauded the "phenomenal" rate of registration for Scotland's deposit return scheme.
Newly released figures from Circularity Scotland showed producers responsible for more than two billion recyclable drinks containers have signed up for the scheme, which the party said accounts for more than 95% of all containers sold in Scotland.
The initiative involves shoppers paying an extra 20p when purchasing drinks in a can or bottle, with the deposit returned when they bring back the empty container for recycling.
The deadline to register for the scheme passed at midnight on Tuesday.
The future of the recycling programme has been called into question following the resignation of First Minister Nicola Sturgeon.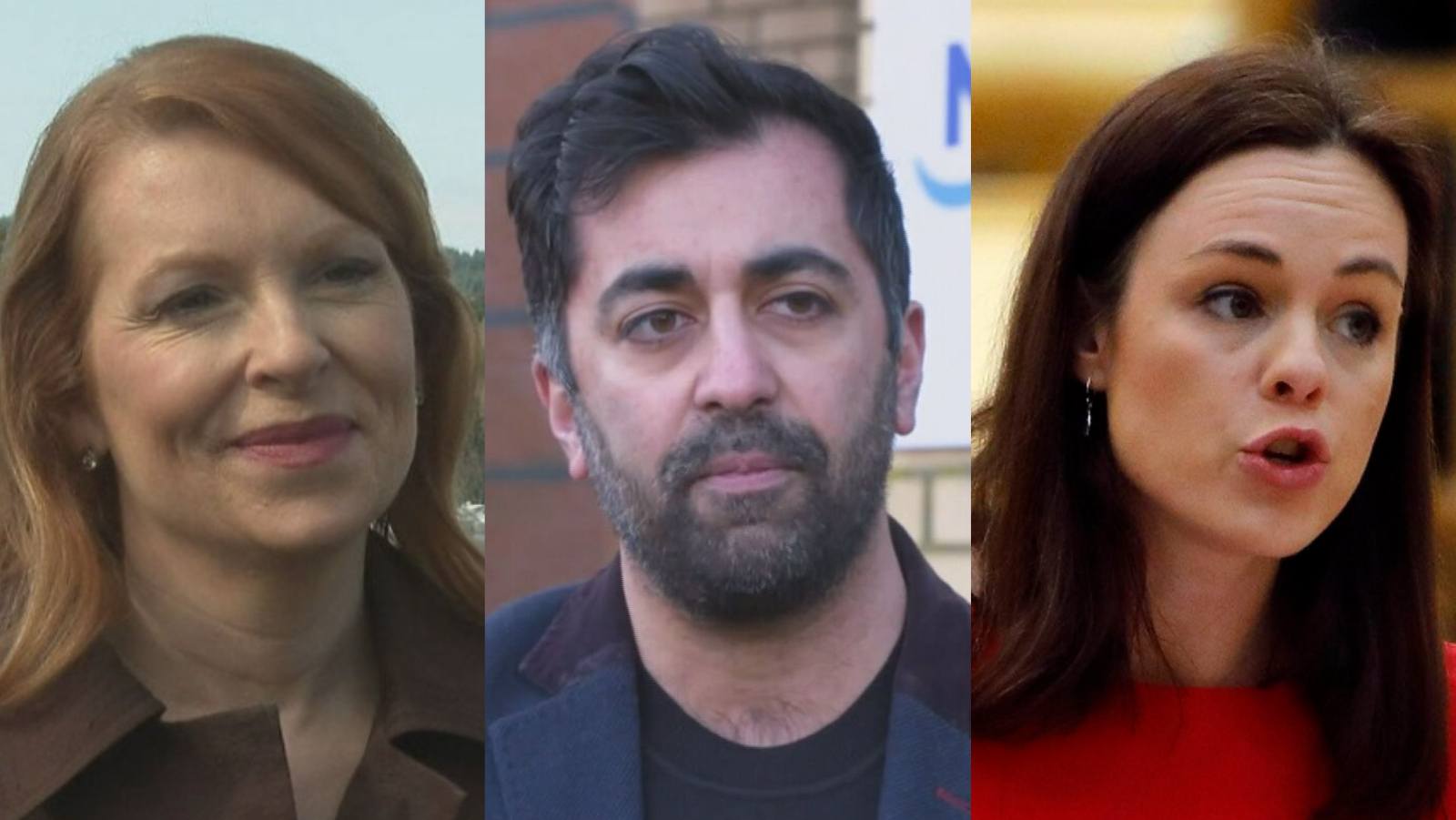 All three SNP leadership candidates have vowed to change or delay the scheme.
Humza Yousaf, Kate Forbes and Ash Regan all agreed to alter the current plans.
Forbes, Scotland's finance secretary, said on Tuesday that the proposed return scheme would cause "economic carnage".
Yousaf, the Scottish health secretary, called for a grace period of one year for smaller firms while Regan said the Scottish Government scheme needs to be redesigned or scrapped.
Circular economy minister Lorna Slater said she is "actively considering" Yousaf's proposal.
On Tuesday, Scottish secretary Alister Jack suggested the UK Government might not agree to a UK Internal Market Act exemption for the scheme.
In a statement posted on Twitter, he said: "No UK Government ministers have received a formal request setting out the scope and rationale for a UKIM exemption for the Scottish Government's DRS.
"Should a request be received, it will be considered by the relevant Whitehall departments. As I have set out, the bar for a UKIM exemption is very high."
The Scottish Greens say the initiative will be a turning point for Scotland's relationship with litter and recycling.
The party's environment spokesperson Mark Ruskell said: "After all of the scaremongering and the misinformation we have seen from the Tories and others, this is a phenomenal registration rate, and shows a huge vote of confidence in Scotland's deposit return scheme."
The Mid Scotland and Fife MSP said the cans and bottles "blighting" Scotland's streets show the "desperate need" for the scheme.
He said: "That is why I am delighted that so many businesses from all across Scotland are preparing for the scheme.
"Everyone in Scotland can be confident that the majority of brands and retailers in the weekly shop are participating.
"This scheme will go down in history as one of the most important pieces of work ever done by this parliament.
"It will be a turning point for Scotland's relationship with litter and recycling.
"It will also set the model for how successful deposit return schemes can operate across the UK."