The Scottish Government has stopped using an inverted saltire logo seen during Covid briefings due to its similarity to the ensign of the Russian navy.
The design was frequently seen during First Minister Nicola Sturgeon's briefings from St Andrews House in Edinburgh.
But it will no longer be used following Russia's invasion of Ukraine.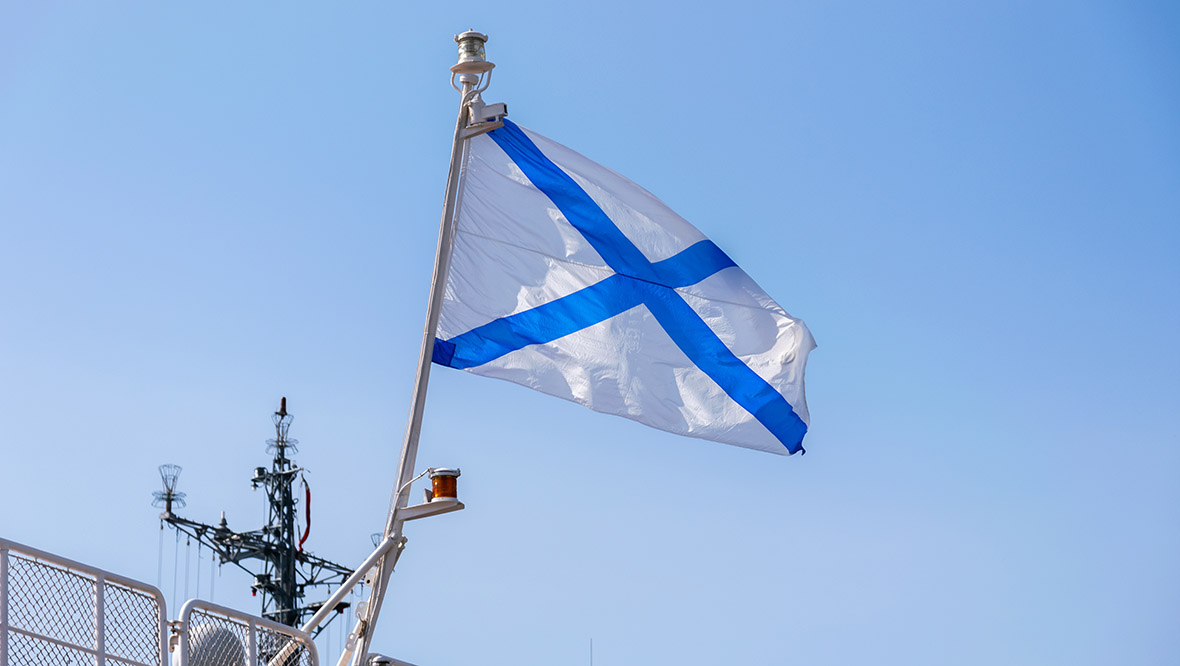 A Scottish Government spokesperson said: "The white with blue Saltire version of the Scottish Government logo is part of the organisation's approved branding toolkit.
"Given the ongoing situation in Ukraine the Scottish Government will no longer be using this version of the logo."
The flag design has also been used as the ensign for the Russian navy since the 18th century.
Meanwhile, leaders of Scotland's major parties on Thursday called on the public to donate to an appeal to support the people of Ukraine.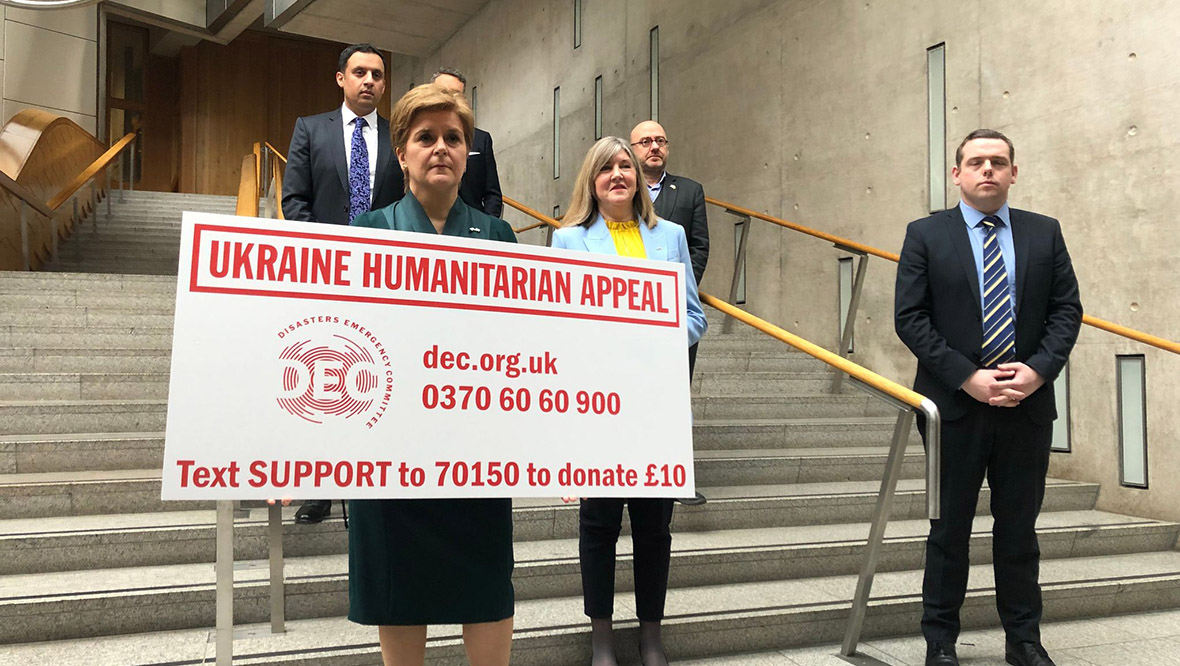 Speaking ahead of First Minister's Questions on Thursday, Sturgeon expressed her "horror" at Russia's "illegal invasion" of the country, which began a week ago.
Sturgeon also pledged £2m of the £4m Scottish Government money announced for Ukraine will go to the Disasters Emergency Committee appeal.
The appeal will raise funds for member charities to urgently respond to the crisis and provide people fleeing the violence with shelter, food, water and medical support.